Need for guidelines based research in Ayurveda, Siddha and Unani Medicine: Ayush Minister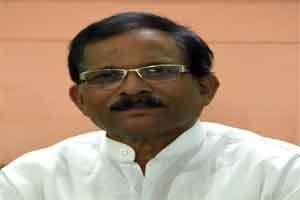 New Delhi: The government is making strong efforts to promote the ongoing research in the field of AYUSH in the country. Highlighting the importance of guidelines based research specifically for the field of  Ayurveda, Siddha and Unani Medicine, Union Ayush Minister, Shri Shripad Yesso Naik informed the parliament about the "Good Clinical Practice Guidelines for Clinical Trials in Ayurveda, Siddha and Unani Medicine (GCP-ASU) that have been laid down to facilitate
The Government published "Good Clinical Practice Guidelines for Clinical Trials in Ayurveda, Siddha and Unani Medicine (GCP-ASU)" in the year 2013. These guidelines encompass the design, conduct, termination, audit, analysis, reporting and documentation of the systematic studies involving human subjects for determining the safety and efficacy of Ayurvedic, Siddha and Unani (ASU) drugs. This document aims to ensure that the studies are scientifically and ethically sound and the clinical properties of the ASU medicines under investigation are properly documented. The guidelines seek to establish two cardinal principles of protection of the rights of human subjects and generation of authentic clinical trial data of ASU medicines.
The GCP guidelines for ASU drugs at present are a guiding tool to the researchers and do not bear any legal binding, yet the stakeholders are advised to adhere to the principles prescribed in these guidelines while conducting clinical trials on ASU medicines. The guidelines are displayed for free download on the website of the Ministry of AYUSH.
Rule 158-B of the Drugs & Cosmetics Rules, 1945 prescribes the regulatory requirements including submission of proof of safety and effectiveness for licensing of ASU drugs. Enforcement of these provisions is under the purview of the State Licensing Authorities appointed by the State Governments. Directive is issued to all State Licensing Authorities, Research Councils, National Institutes, Health Universities and ASU drugs manufacturers' Associations to ensure registration of the clinical trials of AYUSH in the Clinical Trials Registry of India (CTRI). Presently, the Government has no proposal to amend or modify GCP guidelines for ASU medicines.