Canagliflozin reduces hyperkalemia risk in patients with diabetes and CKD: CREDENCE trial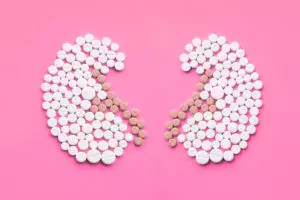 Australia: Hyperkalemia is common in people with type 2 diabetes mellitus (T2DM) and chronic kidney disease (CKD), and it is associated with the discontinuation of renin-angiotensin-aldosterone (RAAS) inhibitors due to the potential for life-threatening arrhythmias that are clinically relevant to both physicians and patients.
Now, a recent study has found that SGLT2 inhibition with canagliflozin may lower the risk of hyperkalemia in people with T2DM and CKD without increasing the risk of hypokalemia in patients treated with renin-angiotensin-aldosterone system inhibitors.
The following study was conducted by Brendon L Neuen and the team with the aim to determine whether sodium-glucose cotransporter 2 (SGLT2) inhibitors reduce the incidence of hyperkalemia and give cardiorenal protection in individuals with CKD. The findings of this study were published in the European Heart Journal on 15th July 2021.
The CREDENCE study randomly assigned 4401 people with T2DM and CKD to either the SGLT2 inhibitor canagliflozin or a matched placebo. Researchers used an intention-to-treat strategy in this post-hoc study to examine the effect of canagliflozin on a composite outcome of time to either investigator-reported hyperkalemia or the commencement of potassium binders. They also looked at the impact on central laboratory-determined hyperkalemia and hypokalemia, as well as changes in serum potassium. The mean serum potassium in the canagliflozin and placebo groups was 4.5 mmol/L at baseline, with 4395 (99.9%) individuals undergoing renin-angiotensin system inhibition.
Canagliflozin decreased the incidence of investigator-reported hyperkalemia or commencement of potassium binders compared to placebo in this post-hoc analysis of the CREDENCE trial, with a similarly substantial reduction in risk of central laboratory confirmed hyperkalemia. In the cardiovascular outcome studies for canagliflozin (CANVAS Program) and dapagliflozin, the incidence of investigator-reported hyperkalemia was similarly statistically reduced (DECLARE-TIMI 58). Dapagliflozin dramatically decreased the incidence of severe hyperkalemia in the DAPA-HF study, in which more than two-thirds of patients were taking mineralocorticoid receptor antagonists at baseline.
"Canagliflozin may lower the risk of hyperkalemia in patients with T2DM and CKD while having no effect on incidence hypokalemia. More future research is needed to validate these conclusions", said the author in conclusion.
Reference:
Neuen, B. L., Oshima, M., Perkovic, V., Agarwal, R., Arnott, C., Bakris, G., Cannon, C. P., Charytan, D. M., Edwards, R., Górriz, J. L., Jardine, M. J., Levin, A., Neal, B., De Nicola, L., Pollock, C., Rosenthal, N., Wheeler, D. C., Mahaffey, K. W., & Heerspink, H. J. L. (2021). Effects of canagliflozin on serum potassium in people with diabetes and chronic kidney disease: the CREDENCE trial. In European Heart Journal. Oxford University Press (OUP). https://doi.org/10.1093/eurheartj/ehab497
Source : European Heart Journal