Case of Dengue encephalitis with normal MRI findings: A Report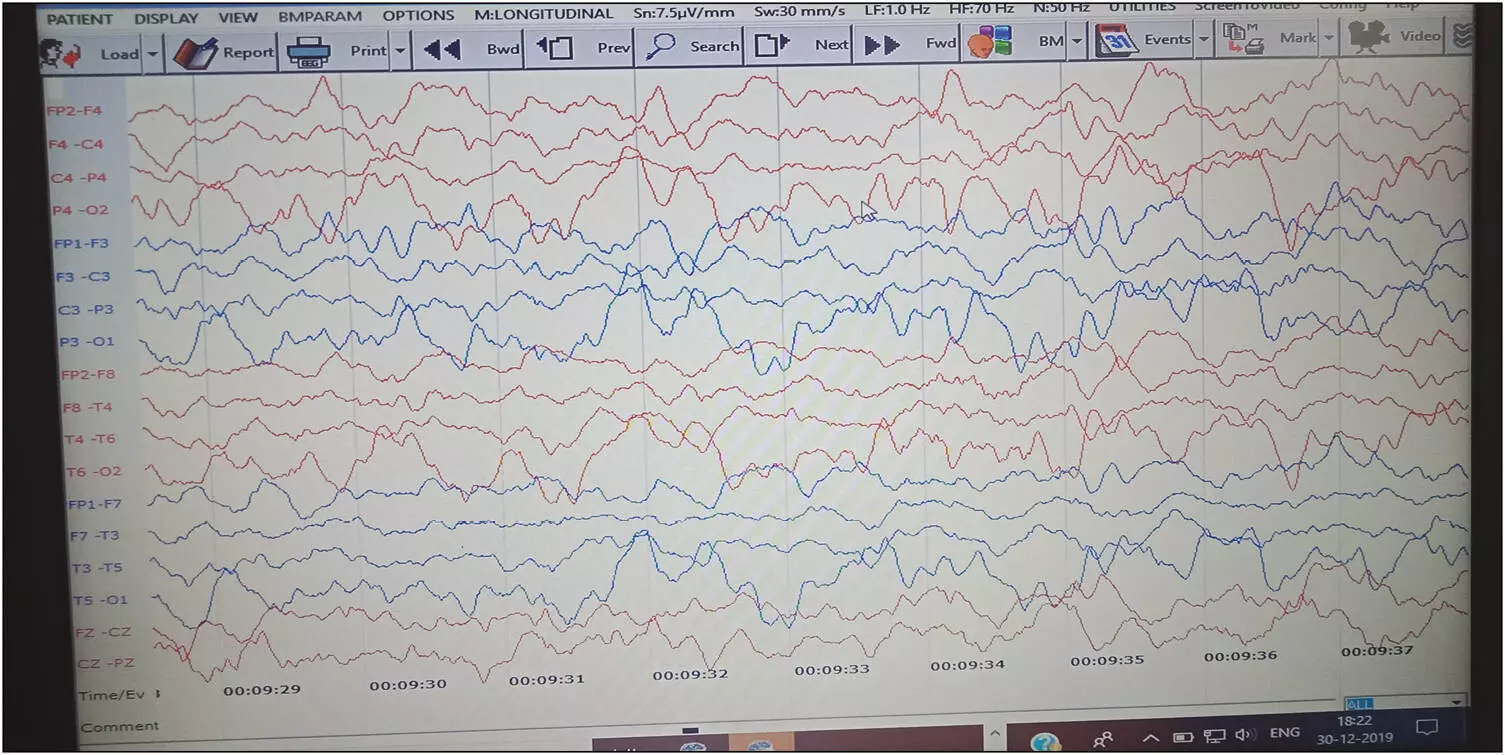 Dengue fever is a common viral infection in tropical areas, especially in India. Usually, the dengue virus does not cause neurologic manifestations, but recently this has been documented in some cases. However, there is increasing evidence for dengue viral neurotropism, suggesting that there may be an element of direct encephalitis in some dengue patients. Dr Sai Chandar Dudipala and colleagues have reported a case of 2 years old child with dengue encephalitis with normal MRI findings. The case report has been published in the Journal of Pediatric Neuroscience on November 06, 2020.

Researchers reported a 2-year-old female child who was admitted in a local hospital, with the history of fever for 5days, altered sensorium for 1day and one episode of generalized tonic-clonic seizure for 10 min. She was then admitted to a tertiary pediatric hospital, in Karim Nagar district of Telangana, India, where Dr Sai Chandar Dudipala and colleagues further examined her prognosis. Upon examination, the team observed that the child was stuporous and was hemodynamically stable without any respiratory compromise. Due to the endemic area and epidemic, the team suspected for dengue encephalitis/Japanese encephalitis. Laboratory findings were normal and positive for dengue non-structural protein 1 (NS1), and immunoglobulin M (IgM). However, the doctors could not find any leukopenia or thrombocytopenia. So, to rule out the cause of encephalopathy, they performed a CSF analysis. It showed 90 cells with 80% of lymphocytes, 90.45 mg/dL of protein, and 62 mg/dL of sugar (67% of blood glucose), which was supportive of encephalitis. Using encephalogram, they observed generalized slowing suggestive of moderate encephalopathy. But, surprisingly, the findings of magnetic resonance imaging (MRI) brain with contrast was normal.
The doctors treated the child with oxygen, intravenous mannitol, levetiracetam, and other supportive measures. She was then improved and discharged after 7 days of admission, with double-checked dengue serology positive result, and CSF analysis excluded other causes of encephalopathy, suggestive of dengue encephalitis.
The authors concluded, "Dengue encephalitis should be considered in the differential diagnosis of fever and with neurological features even in the absence of other classical signs. Especially in endemic areas, the pediatricians should have a high index of suspicion of this rare presentation of an otherwise common infectious disease."
For further information:
https://www.pediatricneurosciences.com/article.asp?issn=1817-1745;year=2020;volume=15;issue=3;spage=301;epage=303;aulast=Dudipala
Article Source :
Journal of Pediatric Neuroscience