Case of salicylate toxicity presents as hemiparesis: a report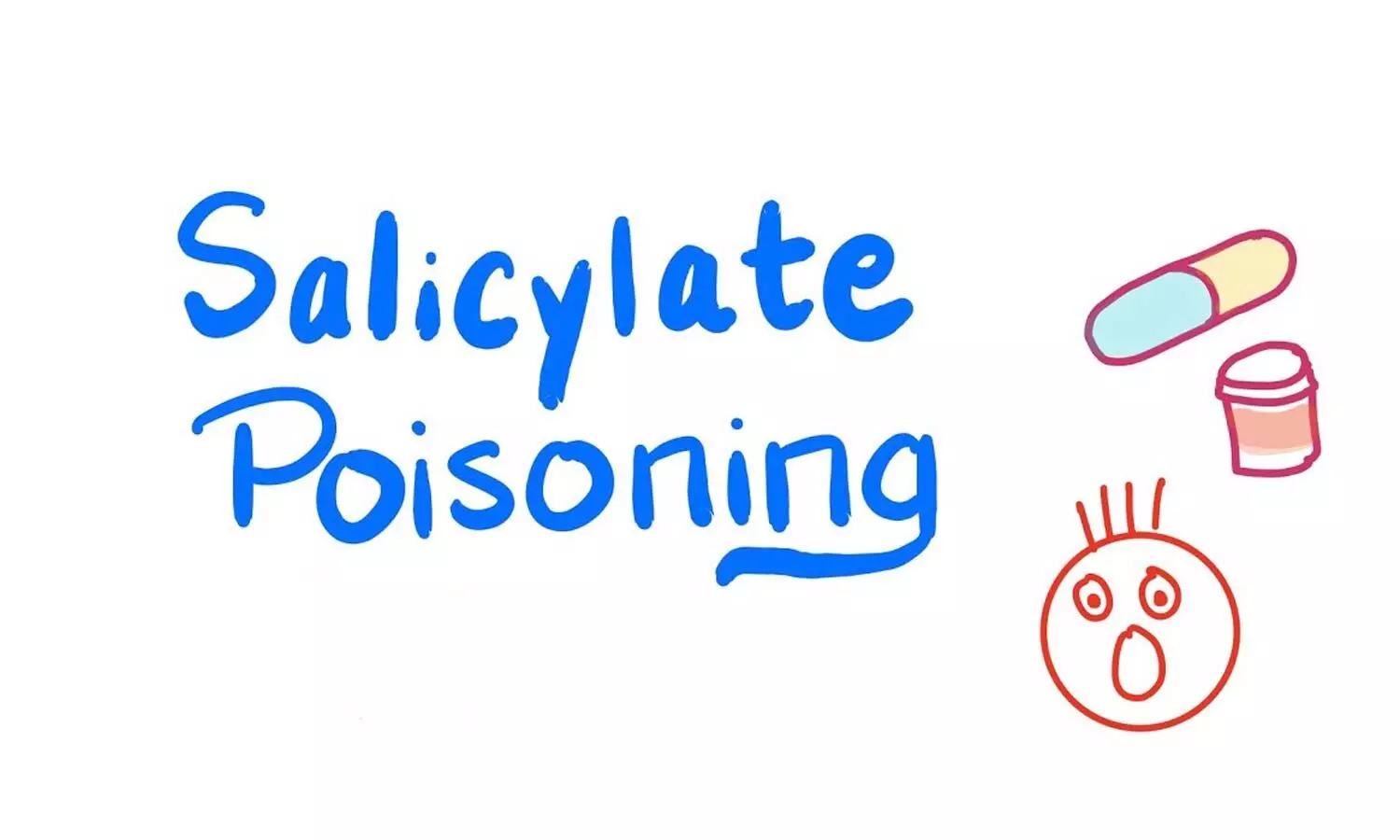 Dr Tessa M. Delaney atCollege of Medicine, University of Nebraska Medical Center, Omaha, USA and associates have reported a case of acute neurological deficit due to salicylate poisoning.The case has been published in American Journal of Case Reports.

There are several combinations containing salicylates which are sold over the counter. The indiscriminate use of these drugs increase the chances of salicylate toxicity.
The side effects of salicylate toxicity can be severe, and delay in the diagnosis may increase the risk of mortality. Neurologic symptoms are a common presenting feature of salicylate toxicity in the elderly, and their recognition may allow earlier diagnosis. This report is of a case of a woman who presented with acute focal neurologic deficit associated with salicylate toxicity and who had a previous history of stroke.
The authors have described the case of a 61-year-old female patient with a history of stroke that experienced an acute focal neurologic deficit due to salicylate toxicity and highlights the importance of considering this diagnosis and initiating treatment as quickly as possible.
The woman reported to the emergency department (ED) with history of hemiparesis in her upper and lower extremities after waking up that morning. On further questioning it was revealed that over the past 2 weeks, she had been unwell, anxious, and had persistent chest pressure for which she has been on aspirin. Additionally, the patient stated that she was not taking antiplatelet or anticoagulant drugs at the time.
She had a history of ischemic stroke with an associated seizure disorder. The patient denied recent seizure, and brain magnetic resonance imaging (MRI) showed no evidence of an acute stroke.
Following her arrival, she became acutely confused and complained of tinnitus, shortness of breath, and blurred vision. Due to her neurologic presentation, age, and past medical history, recurrent stroke or transient ischemic attack were initially considered.
After these diagnoses were excluded through further evaluation, laboratory findings revealed "a mixed acid-base disorder with a wide anion gap metabolic acidosis and respiratory alkalosis."
On direct questioning, she gave a history of excessive use of salicylate for the previous two to three weeks. Her initial serum salicylate level was significantly increased at 78.1 mg/dl (upper therapeutic limit, 19.9 mg/dl).
The patient was treated with oral activated charcoal, intravenous sodium bicarbonate, and potassium replacement. The patient's symptoms completely recovered within 48 hours of her presentation to the ED.
This case demonstrates that physicians should consider salicylate toxicity as a possible cause of exacerbation of neurological deficit in elderly patients.
"The delay in diagnosis was a concern, considering the potentially fatal nature of salicylate toxicity and the importance of early treatment," the authors concluded, adding that "physicians should maintain a high index of suspicion for salicylate toxicity in patients who present with acute neurologic symptoms, and medication history should include direct questioning for salicylate use."
For further reference log on to:
Delaney TM, Helvey JT, Shiffermiller JF. A Case of Salicylate Toxicity Presenting with Acute Focal Neurologic Deficit in a 61-Year-Old Woman with a History of Stroke [published online February 15, 2020]. American Journal of Case Reports.
Source : American Journal of Case Reports