Rare case in which hiccups were triggered by bladder filling - A report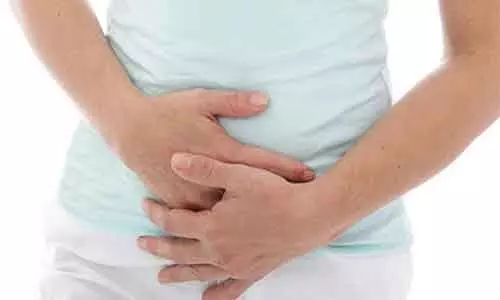 Dr Chon, Jinmann at Department of Physical Medicine and Rehabilitation, Kyung Hee University College of Medicine, Seoul, Republic of Korea and colleagues hav reported a case of
Hiccups triggered by bladder filling after bilateral pontine hemorrhage.The case has been published in the journal Medicine.
Hiccup is usually a self-limited disorder; hence, many episodes of hiccups may subside spontaneously without any clinical significance. Most hiccups are brief self-limiting episodes of no clinical significance.
The most frequent benign causes are gastric distension , a sudden change in temperature , alcohol consumption, excessive smoking, or psychogenic causes.
Besides these causes brain stem stroke is one of the causes of central hiccups. Certain types of hiccups are caused by diseases that can be fatal. Therefore, it is beneficial for physicians to be familiar with the various cases of unusual hiccups.
The authors describe the case of a 54-year-old patient who had acute bilateral pontine hemorrhage. The patient had intermittent hiccups in the early stages of the stroke onset. The hiccups ceased by the administration of medication or stimulation of the pharyngeal or tracheal wall. Two months after the onset, the Foley catheter was removed to check if the patient could void the bladder voluntarily. Hiccups occurred whenever the bladder was filled with some amount of urine.
When the hiccups occurred, the amount of urine in the bladder was checked using a transabdominal bladder ultrasonography scanner. After clean intermittent catheterization for bladder emptying, the hiccups subsided.
The hiccups occurred 5 or 6 times a day, as often as the bladder was filling. He was unable to void the urine voluntarily for 5 days after the removal of the Foley catheter. Percutaneous suprapubic cystostomy was performed finally to remove the stimulation of bladder filling and the hiccups disappeared.
The case was diagnosed a case of Pontine hemorrhage, neurogenic bladder, and quadriplegia.
Bladder filling is suspected to increase the sympathetic tone and cause a hiccup reflex. Bladder filling could be a factor triggering hiccups in pontine hemorrhage.
During the bladder filling phase, the sympathetic afferent fibers are activated with somatic afferent fibers owing to the mechanical distension of the bladder wall. In this case, we postulated that the hiccups were caused by the irritative sympathetic fibers of the hiccup reflex arc that were full-blown at the end of the filling phase. If the PMC was intact and the bladder emptying phase was initiated, the parasympathetic tone would be activated, and the sympathetic tone would be turned off. As the PMC was injured due to the stroke, the sympathetic tone subsided, and in turn, the hiccups subsided after artificial bladder emptying.
If hiccups in pontine stroke patients are persistent, physicians must check for intra-abdominal stimuli, especially bladder distension.
For further reference log on to: