Tattoo reaction as clue to the diagnosis of Neurosarcoidosis: Case Report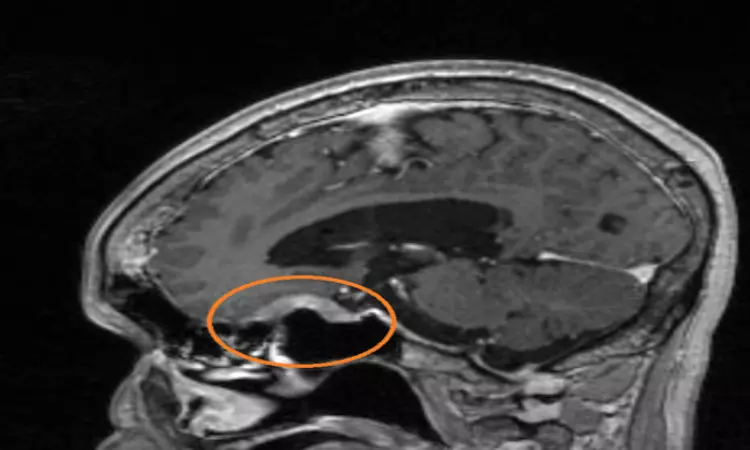 Australia: A recent case study describes the case of a 24-year-old man whose tattoo reaction provided a diagnostic clue in neurosarcoidosis. The case has been published in the journal JAMA Neurology.

Amy J. Halliday and Dean L. Jones from the Department of Neurology, Royal Hobart Hospital, Hobart, Australia, presented a case of neurosarcoidosis with a skin tattoo reaction as the clue to the diagnosis.
According to the case, the man was presented to the emergency department with confusion, vomiting, and headache. Extensive laboratory workups including HIV, syphilis, hepatitis B and C virus, tuberculosis assay, and autoimmune testing were performed on the patient but all turned out to be negative.
The patient was also noted to have multiple small papules and nodules within a tattoo over his left calf present for 2 to 3 years, leading to suspicion for sarcoidosis. Subsequent imaging displayed bilateral hilar lymphadenopathy and multiple pulmonary nodules.
Read Also: Rare presentation of Sarcoidosis-Sarcoidal Reaction in a Tattoo
The biopsy of a lymph node showed granulomatous inflammation consistent with sarcoidosis. He was treated with high-dose systemic corticosteroids with a slow taper, which led to the resolution of both his neurologic symptoms and his tattoo reaction.

"One-third of granulomatous tattoo reactions are associated with sarcoidosis; however, this appears to be the first report of neurosarcoidosis in the setting of granulomatous tattoo reaction," wrote the authors.
Sarcoidosis is a systemic granulomatous condition affecting the nervous system at diagnosis in up to 70% of cases. Presentations are varied and nonspecific, and patients often present as a diagnostic challenge to the neurologist.1 Involvement of other organ systems may be helpful in suggesting the diagnosis.
Read Also: First official guidelines on Sarcoidosis released by ATS
The case report, "Tattoo Reaction—a Diagnostic Clue in Neurosarcoidosis," is published in the journal JAMA Neurology.

Source : JAMA Neurology