Aerobic exercise does not reduce amyloid accumulation in elderly, finds PET imaging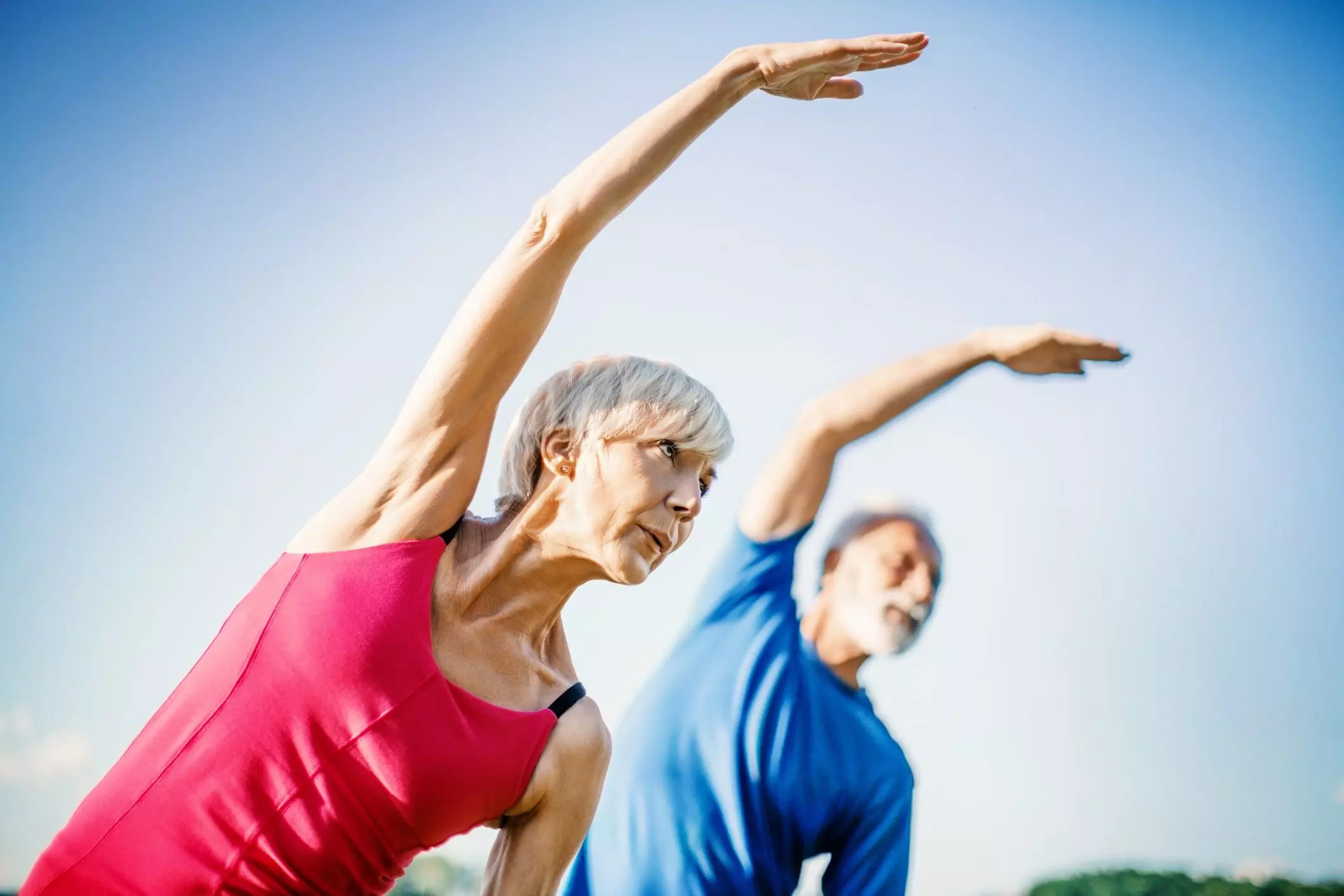 There is an increasing interest in the role of exercise in the prevention and treatment of Alzheimer's disease and related cognitive disorders but aerobic exercise remains among the most promising and cost-effective strategies for delaying or preventing cardiovascular complications, cognitive decline and dementia. However, a recent study suggests, a weekly regimen of this activity does nothing to change the status of beta-amyloid buildup in older adults with elevated levels of the marker for Alzheimer's disease (AD). The research has been published in the journal PLOS ONE on January 14, 2021.

The effect of aerobic exercise on the pathophysiological markers of AD, beta-amyloid and tau, have been less well explored. Animal studies indicate exercise may reduce the amyloid burden and modify AD pathophysiology through direct effects on amyloid precursor protein metabolism and indirect effects on neurotrophic factors, neuroinflammation, and oxidative stress. Studies in humans assessing the effect of physical activity on AD pathophysiology are limited and it remains unclear whether the lifestyle behaviors causally influence cerebral amyloid or vice versa, and whether introducing more physical activity through planned exercise can causally mitigate amyloid pathology. Therefore, researchers of the University of Kansas Alzheimer's Disease Center, America, conducted a study to investigate the role of physical exercise to protect brain health in response with age, including the potential to mitigate Alzheimer's-related pathology. They also assessed the effect of 52 weeks of a supervised aerobic exercise program on amyloid accumulation, cognitive performance, and brain volume in cognitively normal older adults with elevated and sub-threshold levels of cerebral amyloid as measured by amyloid PET imaging.
It was a 52-week randomized controlled trial that compared the effects of 150 minutes per week of aerobic exercise vs education control intervention. Researchers included a total of 110 underactive older adults without evidence of cognitive impairment, with elevated (n = 79) or subthreshold (n = 38) levels of cerebral amyloid. The trained exercise specialists monitored the exercise activities. Researchers conducted 18F-AV45 PET imaging of cerebral amyloid and anatomical MRI for the whole brain and hippocampal volume at baseline and Week 52 follow-up to index brain health. They also conducted a neurophysiological test at baseline, Week 26, and Week 52 to assess executive function, verbal memory, and visuospatial cognitive domains. They assessed the response of exercise by performing cardiorespiratory fitness testing at baseline and Week 52. By the end of the study, researchers have found that the aerobic exercise group significantly improved cardiorespiratory fitness (11% vs 1% in the control group). However, they found no differences in change measures of amyloid, brain volume, or cognitive performance compared to control.
The authors concluded, "Aerobic exercise was not associated with reduced amyloid accumulation in cognitively normal older adults with cerebral amyloid. In spite of strong systemic cardiorespiratory effects of the intervention, the observed lack of cognitive or brain structure benefits suggests the brain benefits of exercise reported in other studies are likely to be related to non-amyloid effects".
For further information:
https://journals.plos.org/plosone/article?id=10.1371/journal.pone.0244893
Article Source :
PLOS ONE