An Avacado a day may improve cognitive functions in obese adults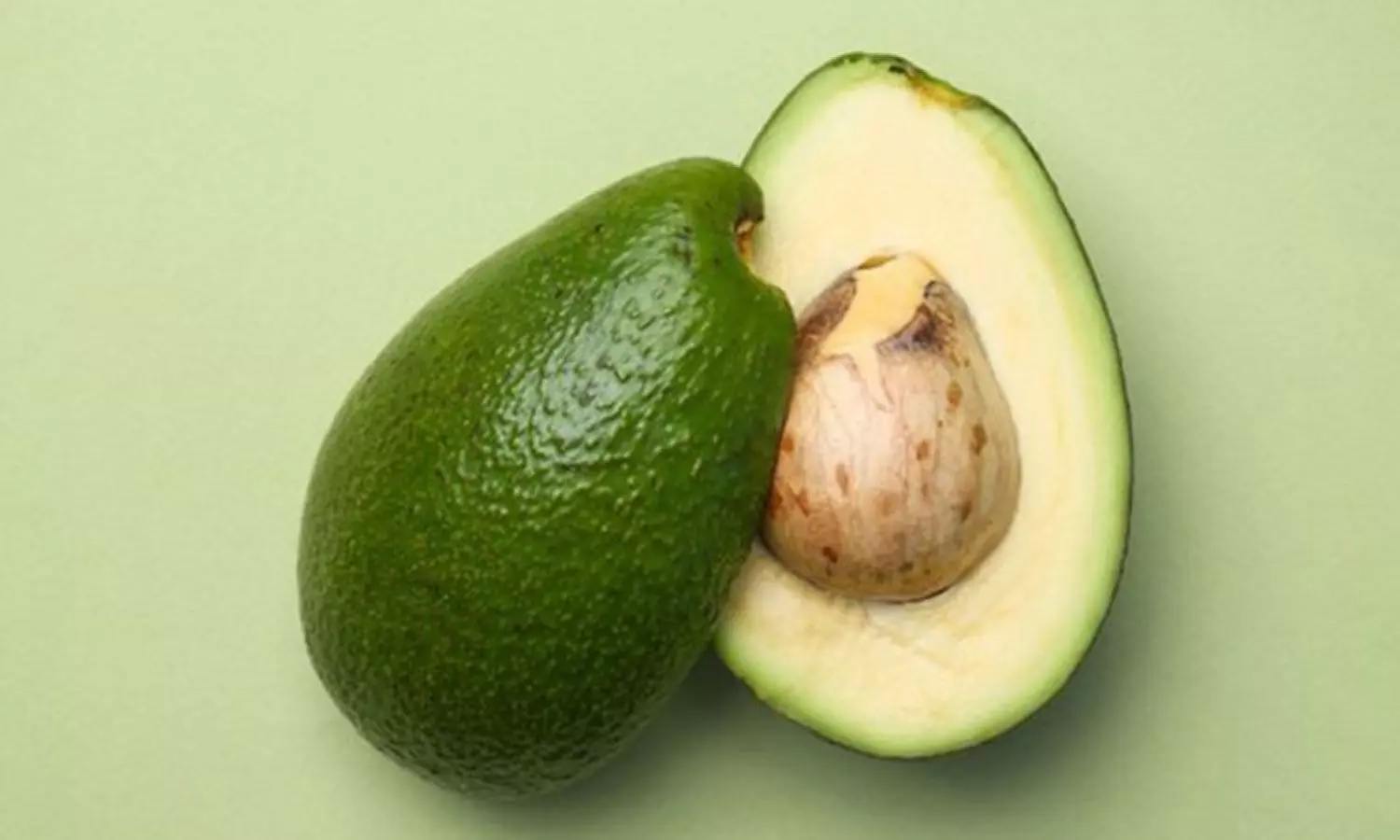 Lutein in avocados has been shown to have neurocognitive potential, according to a new study.
Champaign: Cognitive impairment has been linked to obesity and overweight. Improvements in the diet may have the potential to improve cognitive function.
Researchers at the University of Illinois at Urbana-Champaign conducted the 12-week study, which was published in the International Journal of Psychophysiology. A randomized control trial showing daily avocado consumption improves the ability to focus attention in adults whose measurements of height and weight are categorized as overweight or obese was done.
"Previous work has shown that individuals with overweight and obesity are at higher risk for cognitive decline and dementia in older age," states kinesiology and community health professor Naiman Khan, who led the study. "We are interested in whether dietary approaches may have benefits for cognitive health, especially in midlife," he added.
Avocados are high in lutein, a dietary component associated with cognitive benefits. Though avocado consumption's benefits have been studied in older adults and children, no randomized controlled trials had studied its cognitive effects on adults with overweight or obesity, despite 70% of the American adult population falling into that category, stated by a graduate student Caitlyn Edwards, the first author of the study.
A cohort of 84 adults (25–45 years, 31 males) were randomized to a treatment group (N = 47) that received a 12-week daily meal with fresh Hass avocado or a control group (N = 37) that received an isocaloric meal. Serum lutein and macular pigment optical density (MPOD) were used to assess xanthophyll status. Attention and inhibition were assessed using the Flanker, Oddball and Nogo tasks with accompanying electroencephalographic (EEG) recording.
The study had found that participants in the treatment group exhibited improvements in serum lutein and accuracy in the Flanker task. However, no relationships between performance and changes in lutein status, nor neuroelectric variables. No significant changes in MPOD were observed.
"It could be that nutrients in avocados have a specific action in the brain that supports the ability to do this task in particular, or they could be more beneficial for certain cognitive abilities over others," Khan had stated. "It's also possible that with a longer study or different tests, we could see other effects. Other studies have found broader effects on other populations, so it is interesting to see a more specific benefit for this population."
Other dietary sources of lutein, fiber and unsaturated fats – such as green leafy vegetables or eggs –may also have potential cognitive and health benefits. The researchers say their study shows that small dietary changes, such as eating avocados, can have measurable impacts on cognitive performance, even when other health behaviors remain the same.
For more information click on the following link,
10.1016/j.ijpsycho.2019.12.006
Source : International Journal of Psychophysiology