Anti-Hypertensives with Statins Reduces Risk of Stroke: HOPE 3 Trial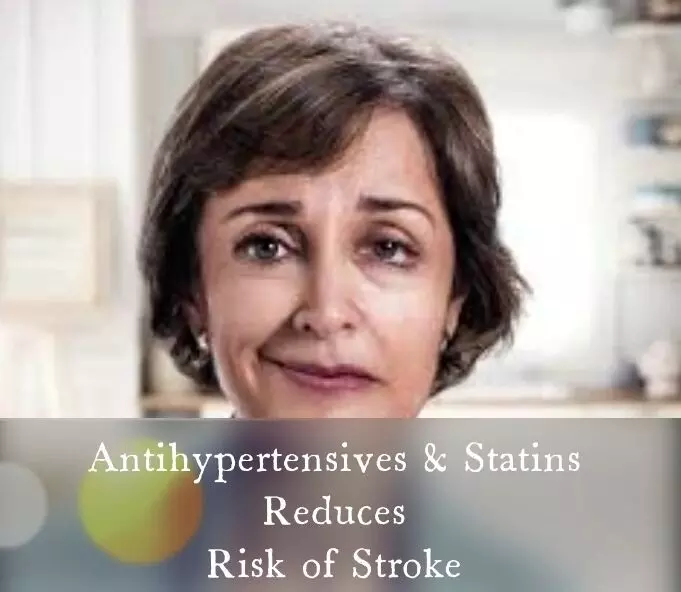 Heart disease and stroke are major causes of death and disability worldwide and are largely preventable. In a recent study, researchers have found that among those with intermediate cardiovascular risk, BP-lowering plus statin reduced ischemic stroke by 59%. The study findings were published in the journal Stroke on May 14, 2021.

Previous studies have shown that certain drugs can effectively and safely lower cholesterol and blood pressure and prevent heart attacks and strokes. Such studies have been conducted primarily in people who had already sustained a heart attack or a stroke or in people with high cholesterol and blood pressure levels. But, most heart attacks and strokes occur in people with average cholesterol and blood pressure. Therefore, the HOPE-3 trial (Heart Outcomes Prevention Evaluation–3) investigators evaluated whether a cholesterol-lowering drug, rosuvastatin and a combination blood-pressure-lowering pill, candesartan/hydrochlorothiazide, used alone or together can reduce the risk of heart attacks, stroke and their sequelae in people without known heart disease and at average risk. They found that antihypertensive therapy combined with a statin reduced the first stroke among people at intermediate cardiovascular risk. Recently they reported the secondary analyses of stroke outcomes by stroke subtype, predictors, treatment effects in key subgroups.
In this secondary analysis, the researchers included a total of 12 705 participants from 21 countries with vascular risk factors but without overt cardiovascular disease. The participants were randomized to receive candesartan 16 mg plus hydrochlorothiazide 12.5 mg daily or placebo and to rosuvastatin 10 mg daily or placebo. The researchers then assessed the effect of the interventions on stroke subtypes.
Key findings of the study were:
Upon evaluation, the researchers found that the baseline blood pressure (138/82 mm Hg) was reduced by 6.0/3.0 mm Hg, and LDL-C (low-density lipoprotein cholesterol; 3.3 mmol/L) was reduced by 0.90 mmol/L on active treatment.
During 5.6 years of follow-up, they identified 169 strokes (117 ischemic, 29 hemorrhagic, 23 undetermined).
They found that blood pressure lowering did not significantly reduce stroke (hazard ratio [HR], 0.80), ischemic stroke (HR, 0.80), hemorrhagic stroke (HR, 0.71), or strokes of undetermined origin (HR, 0.92).
Further, they found that rosuvastatin significantly reduced strokes (HR, 0.70), with reductions mainly in ischemic stroke (HR, 0.53) but did not significantly affect hemorrhagic (HR, 1.22) or strokes of undetermined origin (HR, 1.29).
They noted that the combination of both interventions compared with double placebo substantially and significantly reduced strokes (HR, 0.56) and ischemic strokes (HR, 0.41).
The authors concluded, "Among people at intermediate cardiovascular risk but without overt cardiovascular disease, rosuvastatin 10 mg daily significantly reduced first stroke. Blood pressure-lowering combined with rosuvastatin reduced ischemic stroke by 59%. Both therapies are safe and generally well tolerated."
For further information:
https://www.ahajournals.org/doi/abs/10.1161/STROKEAHA.120.030790?af=R
Article Source :
Stroke