Common mucolytic agent shows potential for Parkinson's disease treatment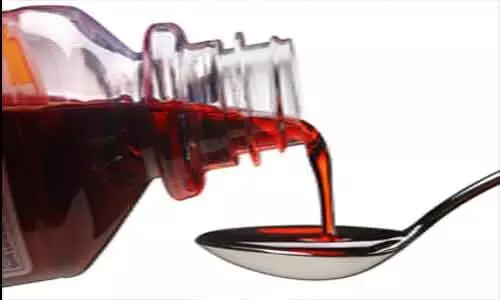 UK: Ambroxol, an active ingredient in cough mixtures, shows promise for the treatment of Parkinson's disease (PD), according to a recent study published in the journal JAMA Neurology. According to the study, ambroxol therapy was safe and well-tolerated and was capable of cerebrospinal fluid (CSF) penetration.
"Ambroxol therapy has potential for study as a neuroprotective compound for the treatment of patients with Parkinson's disease both with and without glucocerebrosidase gene mutations," wrote the authors.
Mutations in the glucocerebrosidase gene, GBA1 cause the autosomal recessive lysosomal storage disorder, Gaucher disease. These mutations are the most important genetic risk factor for the development of Parkinson's disease.
Ambroxol therapy, discovered over 50 years ago, has long been used as a medicine for coughs and respiratory illnesses. It has been investigated in recent years for its apparent potential to halt the progression of Parkinson's, and already this year, the drug has passed two important milestones that may bring us closer to a much-hoped-for treatment. In vitro and in vivo studies have reported that ambroxol increases β-glucocerebrosidase (GCase) enzyme activity and reduces α-synuclein levels.
Stephen Mullin, Department of Clinical and Movement Neurosciences, University College London Institute of Neurology, London, United Kingdom, and colleagues assessed the safety, tolerability, cerebrospinal fluid penetration, and target engagement of ambroxol therapy with GCase in patients with PD with and without GBA1 mutations.
For this single-center open-label noncontrolled clinical trial, conducted between January 11, 2017, and April 25, 2018, the researchers recruited participants from the established databases at the Royal Free London Hospital and National Hospital for Neurology and Neurosurgery in London.24 patients with moderate PD were evaluated for eligibility, and 23 entered the study. Of those, 18 patients completed the study; 1 patient was excluded (failed lumbar puncture), and 4 patients withdrew (predominantly lumbar puncture-related complications).
Primary outcomes at 186 days were the detection of ambroxol in the CSF and a change in CSF GCase activity.
Key findings of the study include:
Of the 18 participants (15 men [83.3%]; mean [SD] age, 60.2 [9.7] years) who completed the study, 17 (8 with GBA1 mutations and 9 without GBA1 mutations) were included in the primary analysis.
Between days 0 and 186, a 156-ng/mL increase in the level of ambroxol in CSF (lower 95% confidence limit, 129 ng/mL) was observed.
The CSF GCase activity decreased by 19% (0.059 nmol/mL per hour).
The ambroxol therapy was well tolerated, with no serious adverse events.
An increase of 50 pg/mL (13%) in the CSF α-synuclein concentration and an increase of 88 ng/mol (35%) in the CSF GCase protein were observed.
Mean (SD) scores on part 3 of the Movement Disorders Society Unified Parkinson Disease Rating Scale decreased (ie, improved) by 6.8 (7.1) points.
These changes were observed in patients with and without GBA1 mutations.
" In this open-label clinical trial of 17 patients with Parkinson disease, ambroxol crossed the blood-brain barrier and bound to the β-glucocerebrosidase enzyme, and it increased β-glucocerebrosidase enzyme protein levels and cerebrospinal fluid α-synuclein levels in patients both with and without glucocerebrosidase gene mutations," concluded the authors.
The study, "Ambroxol for the Treatment of Patients With Parkinson Disease With and Without Glucocerebrosidase Gene Mutations: A Nonrandomized, Noncontrolled Trial," is published in the journal JAMA Neurology.

Source : JAMA Neurology