Cycling associated with frequent Traumatic Spine Injury, finds Harvard Study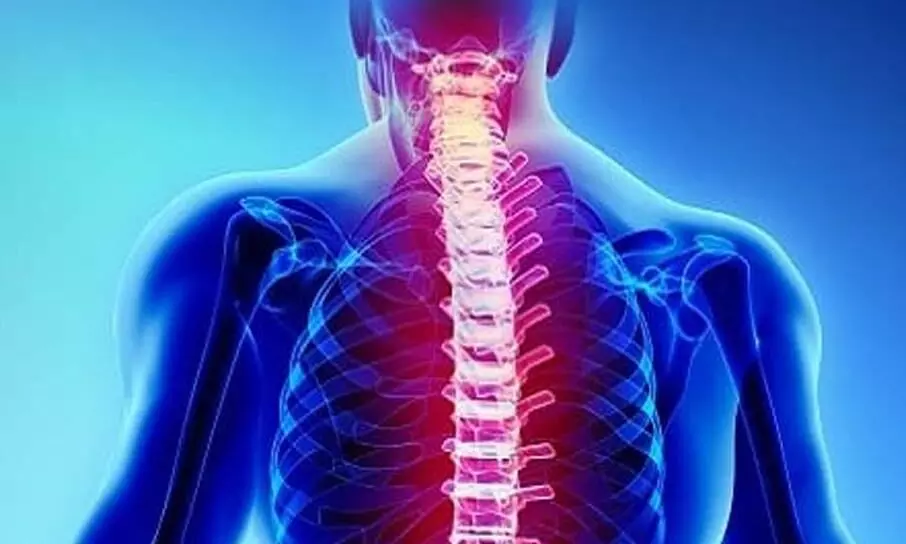 In a recent Harvard Medical School study, the authors hypothesized that various sports lead participants to different injuries and severities. They published the findings in the Journal of Neurosurgery on August 24 that the frequent Traumatic Spinal Injury (TSI) for men in sports majorly occur due to cycling injuries.
The authors conducted a retrospective analysis of adult patients within the National Trauma Data Bank from 2011 through 2014, who underwent sports-related traumatic spinal injury (TSI), including spinal fractures and spinal cord injuries (SCIs).
The study included 12,031 cases of TSI, which constituted 15% of all sports-related trauma. 82% of patients with TSI were male with median age around 48 years. The database categorized injuries which showed 81% due to cycling, 12% by skiing and snowboarding accidents, 3% due to aquatic sports and other 3% by contact sports. 9.1 percent of the individuals required spinal surgery during initial hospitalization with TSI.
Due to rehabilitative requirements TSIs were linked with an increase in length of stay and discharge when compared to non-TSI sports-related trauma. Among sports injuries, TSIs were the predominant cause of discharge to or with rehabilitative services in 32% of cases. SCI was present in 15% of cases with TSI. Among sports-related TSIs, the rate of SCI for cycling injuries were 13% compared to contact sports (41%) and aquatic sports (49%).
Patients with SCI had a longer length of stay, almost a week longer than the patients without SCI. The study also showed higher inclination of TSI patients to adverse discharge disposition compared to patients without SCI.
In conclusion of the study, author Blake Hauser said, "Patients with sports-related TSI were significantly more likely to require ICU admission and to die during hospitalization, underscoring the devastating potential of such injuries to patient health and Cycling injuries comprised the majority of sports-related TSIs; improving policies and education regarding cyclist safety would probably prove to be effective interventions".
Hauser, B. M., Gupta, S., Hoffman, S. E., Zaki, M. M., Roffler, A. A., Cote, D. J., Lu, Y., Chi, J. H., Groff, M. W., Khawaja, A. M., Smith, T. R., & Zaidi, H. A. (2021). Adult sports-related traumatic spinal injuries: do different activities predispose to certain injuries?, Journal of Neurosurgery: Spine (published online ahead of print 2021). Retrieved Aug 29, 2021, from https://thejns.org/spine/view/journals/j-neurosurg-spine/aop/article-10.3171 2021.1.SPINE201860/article-10.3171-2021.1.SPINE201860.xml