High fasting blood sugar tied to Ischemic Stroke in elderly hypertensives: Study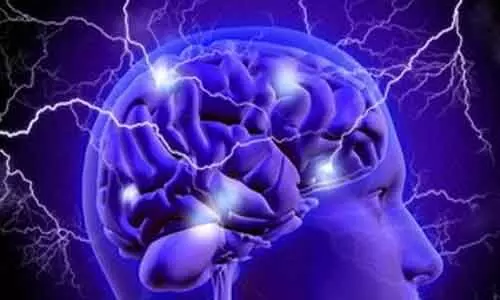 Yu-qing Huang et. al. from Guangdong Provincial People's Hospital, China recently reported that elevated fasting blood sugar was an independent risk factor for the first ischemic stroke among older adults with hypertension.

Findings were reported in Risk Management and Healthcare Policy.
Ischemic stroke is a common type of arteriosclerotic disease. Previous studies have shown that elevated blood pressure, age, obesity, smoking, hyperlipidemia, impaired fasting blood sugar, elevated fasting blood sugar, diabetes, and hyperglycemia were independent risk factors for ischemic stroke. Although previous studies have reported significant associations between fasting blood sugar and arteriosclerotic cardiovascular disease, the relationship between fasting blood sugar and ischemic stroke was still controversial.
The inconsistent relationship between fasting blood sugar and first ischemic stroke urged the researchers to explore the association of fasting blood sugar among older patients with hypertension in China.
The retrospective cohort study enrolled in 3500 essential hypertensive patients of 60 years or older from January 2010 to December 2011. Fasting blood sugar concentrations were categorized into quartiles. Hospitalization with a diagnosis of ischemic stroke was confirmed by computed tomography or magnetic resonance image and checked by discharge data.
The findings of the study brought forth the following facts.
In the follow-up period of 5.5 years, 206 cases of ischemic stroke occurred. FBG was significantly as well as positively associated with ischemic stroke.
After adjusting for potential confounding variables, multivariate-adjusted HRs for each standard deviation increment of fasting blood glucose, the risk of ischemic stroke increased by 11%.
Subgroup analysis revealed that the association between fasting blood glucose and the risk of ischemic stroke was higher in male (HR: 1.22 vs 1.10), those with uncontrolled hypertension (HR: 1.22 vs 1.10), subjects with diabetes (HR: 1.19 vs 1.10), overweight (HR: 1.19 vs 1.09), smoking habits (HR: 1.33 vs 1.13) and those whose eGFR< 90 (HR: 1.16 vs 1.09).
It is to be noted that current international recommendations for stroke prevention and treatment already insist individuals should stop smoking, limit or avoid alcohol, maintaining good control on weight, blood pressure, blood sugar, and blood lipids.
The researchers concluded that among elderly hypertensive patients, elevated fasting blood sugar was closely related to the first occurrence of ischemic stroke in hypertensive patients, with a stronger link when combined with other existing co-morbidities.The relationship was stronger for subjects combined with diabetes, poorly controlled blood pressure, smoking, being overweight, and with reduced renal function.
Further this incidence of elevated fasting blood sugar levels appeared to have gradually increasing nonlinear relationship.
Primary source: Risk Management and Healthcare Policy
For detailed reading log on to https://doi.org/10.2147/RMHP.S263213
Source : Risk Management and Healthcare Policy