Intranasal DHE safe and effective option for migraine, finds clinical Trial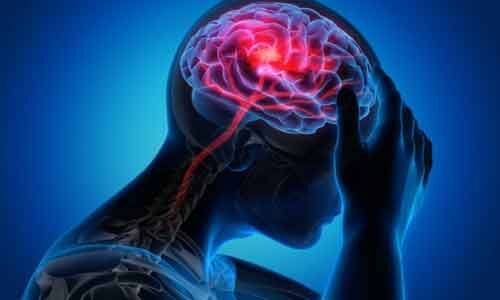 Delhi: Intranasal dihydroergotamine (DHE) that targets the upper nasal region is a well-tolerated and effective treatment for migraines, according to results from a phase 3 clinical trial. The results suggest that delivery to the upper nasal space may provide a safe and effective alternative to the intramuscular infusions or intravenous injections whilst providing the reliable efficiency, speed, and potency of the long-established DHE molecule.
The study results were presented at the virtual annual meeting of the American Headache Society.
Migraine is a common, disabling headache disorder affecting 1 billion people globally. Despite the approval of several. novel abortive treatments, patients remain dissatisfied with their current therapies and there is a high unmet need for safe and effective migraine treatment options.
Due to its high response rate and sustained efficient DHE has been recommended for the treatment of migraine (since 1946). However, originally, this was available only by injection that could result in greater systemic side effects such as nausea and vomiting. Stephen Shrewsbury, chief medical officer of Impel NeuroPharma, and colleagues, reported the safety, tolerability, patient acceptability and efficacy of POD-DHE mesylate (INP104) over 24 weeks from the pivotal, phase 3 STOP 301 clinical trial.
The STOP 301 phase 3 open-label safety and tolerability trial treated over 5,650 migraine attacks in 354 patients who self-administered INP104 for up to 52 weeks. They were provided up to three doses per week (1.45 mg in a dose of two puffs, one per nostril). Maximum doses included two per day and three per week.
Key findings of the study include:
There were no new safety signals or concern trends in nasal safety findings. 15.0% of patients experienced nasal congestion, 6.8% nausea, 5.1% nasal discomfort, and 5.1% unpleasant taste.
A total of 66.3% of participants reported pain relief by 2 hours (severe or moderate pain reduced to mild or none, or mild pain reduced to none) following a dose, and 38% had freedom from pain.
16.3% reported pain relief onset at 15 minutes, with continued improvement over time.
During weeks 21-24 of the study, 98.4% and 95% of patients reporting no recurrence of their migraine or use of rescue medications during the 24- and 48-hour periods after using INP104.
The drug was also rated as convenient, with 83.6% of participants strongly agreeing (50%) or agreeing (33.6%) that it is easy to use.
"An intranasal form of dihydroergotamine (DHE) targeting the upper nasal region is safe and effective for the treatment of migraine, and ranks high in patient satisfaction," wrote the authors.
Abstract 832509 -- Patient Acceptability of a Novel Upper Nasal Delivery System for Dihydroergotamine Mesylate Using the Precision Olfactory Delivery (POD) Device: Results from the Open-label Stop 301 trial was presented at AHS 2020.
Source : American Headache Society