intravenous cangrelor beneficial for acute ischemic stroke:Study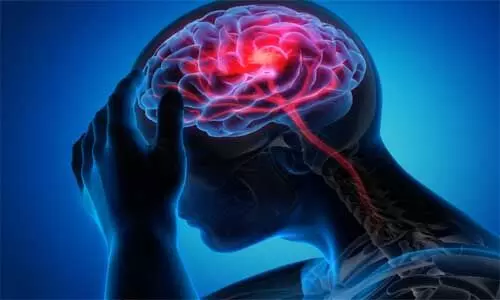 A small dose of intravenous cangrelor is as good as oral antiplatelets in acute ischemic stroke, suggests a study published in the Frontiers of Neurology.

Neuro-interventional procedures in acute ischemic stroke often require immediate antiplatelet therapy in the cases of acute stenting and occasionally re-occluding vessels. Intravenous cangrelor is a P2Y12 receptor antagonist with a short onset and quick offset.
A study was conducted by a group of researchers from the U.S.A. to evaluate the safety and efficacy of intravenous cangrelor in patients with acute ischemic stroke requiring urgent antiplatelet effect.
Patients who received intravenous cangrelor intra-procedurally during acute ischemic stroke treatment were identified from a prospectively collected database. Cangrelor was administered as a bolus of 15 mcg/kg, followed by an infusion rate of 2 mcg/kg/min. A historical control group consisting of anterior circulation tandem occlusions was used to compare to patients with similar lesions who received intravenous cangrelor.
Outcomes of interest included in-stent thrombosis, thromboembolic complications, intracranial haemorrhage, and functional outcomes at 90 days.
The results of the study are as follows:
Twelve patients received intravenous cangrelor for acute ischemic stroke between October 2018 and April 2020 at a comprehensive stroke centre.
Eleven patients had intra or extracranial stenting performed, which included two posterior circulation lesions.
No cases of symptomatic intracranial haemorrhage were reported.
At 90-day follow-up, two patients had died, and 10 had a good functional outcome.
Patients with anterior circulation tandem occlusions who received cangrelor and those who received dual antiplatelets orally had similar radiographic and clinical outcomes.
Thus, the researchers concluded that low dose intravenous cangrelor is similar in safety and efficacy to oral antiplatelets in acute ischemic stroke in a small case series. Larger prospective studies on the efficacy, safety, and effect on procedure times of intravenous cangrelor in neuro intervention is warranted.
Reference:
Safety of Low Dose Intravenous Cangrelor in Acute Ischemic Stroke: A Case Series by Salahuddin H et al. published in the Frontiers in Neurology
Source : Frontiers in neurology