IV magnesium sulfate improves outcomes 6 months after brain surgery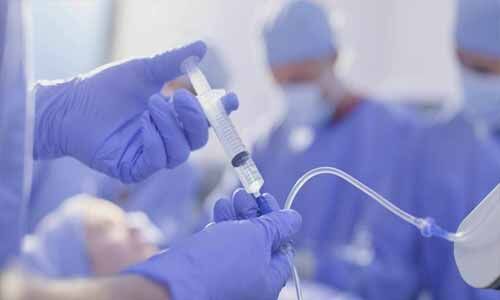 Spain: Intravenous administration of magnesium sulfate may improve neuropsychological outcomes in patients undergoing brain surgery, according to a recent study.
Results of the study, presented at the 2019 annual meeting of the American Society of Anesthesiologists, found that IV administration of magnesium sulfate resulted in macroscopic improvement in MRI parameters 6 months after surgery. The patients exhibited improvements with respect to the presence of gliosis/edema.
In recent years, magnesium sulfate has gained interest as a potential protector of brain function. Previous studies have shown it to have a favourable safety profile, which together with its non-expensive nature makes it attractive as a protective agent. Isabel Gracia, Hospital Clinic Barcelona University, Barcelona, Spain, and colleagues investigated the protective effect of perioperative intravenous magnesium sulfate administration in brain surgery patients in this double-blind, randomized controlled investigation which they dubbed the MAGNA (MAGnesium in NeuroAnesthesia) trial.
For the purpose, they enrolled 55 patients who underwent an IV infusion upon their arrival to the OR, which was maintained for 24 hours. Participants in the study group received 4 g of magnesium sulfate in 100 mL of saline over 20 minutes, followed by 20 g in 24 hours. All patients underwent total IV anesthesia with propofol and remifentanil via a target-controlled infusion system.
The researchers measured gliosis/edema, cavity volume and contrast enhancement in MRI before surgery, at hospital discharge and six months thereafter.
For purposes of the trial, mild cognitive impairment was considered a decline of 1.0 to 1.5 SDs from baseline; moderate impairment a decline of 1.5 to 2.0 SDs; and severe impairment a decline of more than 2.0 SDs. Both controls (CON) and treatment (MAG) patients were stratified according to the type of surgery, for either brain tumor or epilepsy.

51 patients were included in the final analysis. Of these, 25 were included in the magnesium group [seven underwent surgery for epilepsy (EPI), 18 for brain tumor (TUM)] and 26 in the control group (nine epilepsy, 17 tumor). There were no differences in the type of malignancy among patients undergoing tumor surgery.
At six months after surgery, MRI was performed in 21 patients in the magnesium group and 23 controls.
Key findings of the study include:

· 51 patients were included: 16 EPI (7MAG, 9CON) and 35 TUM (18MAG, 17CON).
· There were no differences in the tumor malignancy within TUM group.
· Five patients did not complete the study, 3 in MAG/TUM group and 2 in CON/TUM group. Two patients died (one in each group).
· There were no safety issues in any included patient. At 6 months RMI [performed in 21 (84%) in MAG group and 23 (88.5%) in CON group] showed 11 patients (55%) in MAG group with gliosis/edema vs 19 (90.5%) in CON group.
· Surgical cavity volume was 10.04 in MAG group vs 26.9 in CON group.
· In tumor surgery patients 5 (33.3%) in MAG group had contrast enhancement vs 8 (80%) in CON group.
· There were no differences between groups in the baseline Intelligence Test result.
· At 6 months in 7 battery test there was no cognitive impairment in any patient; in the remaining 4 test there were 3 patients with mild, 3 moderate and 2 with severe impairment.
· Analyzing the absolute standardized obtained values there was a clear trend of higher resolute behavior in MAG group vs CON group.
"Our results bring a change to our anesthesia practice in brain surgery, Sulfate magnesium administration may become a standard of care. However, a bigger study is needed to better support our opinion," concluded the authors.
The study, "Perioperative Magnesium Sulfate May Improve Neurological Outcome Six Months after Brain Surgery," was presented at the 2019 annual meeting of the American Society of Anesthesiologists (abstract BOC02).
Source : 2019 annual meeting of American Society of Anesthesiologists