Melatonin supplements improve objective sleep quality in Insomnia: Study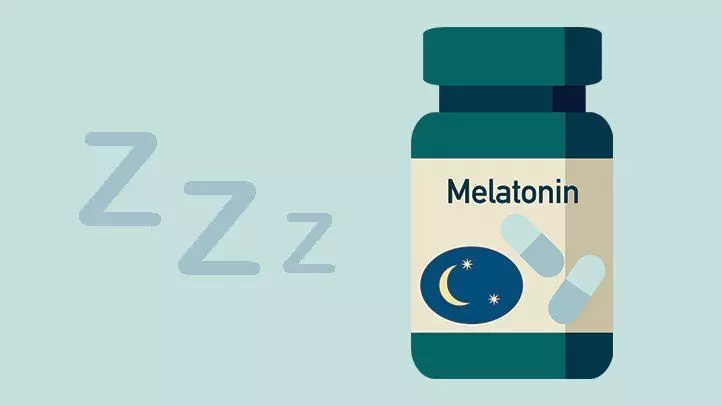 Melatonin was first described in 1958 by a dermatologist, Aaron Lerner, as a hormone produced by the pineal gland from the essential amino acid tryptophan (N-acetyl-5-methoxytryptamine). In humans, the primary physiological function of melatonin is to reinforce darkness- related behaviour, such as sleep propensity. A recent study published in the journal Sleep Medicine suggests Melatonin supplementation over a four-week period is effective and safe in improving some aspects of objective sleep quality.

Endogenous melatonin synthesis is finely regulated by visual light cues received by the hypothalamic suprachiasmatic nucleus in the brain, the site of the major circadian oscillator. At night when no light signals are received, melatonin synthesis and release occur with levels peaking in the early hours of the morning. Exogenous melatonin administration can be used to mimic the physiological functions of endogenous low-level melatonin. Recent reviews in the medical literature have demonstrated exogenous melatonin is safe with short term use, but evidence of its effects on secondary sleep disorders is of low quality. Researchers of Shanghai Jiao Tong University, China conducted a study to determine the efficacy of exogenous melatonin supplementation for sleep disturbances in patients with middle-aged primary insomnia.
It was randomized, double-blind, placebo-controlled parallel study. Researchers recruited participants from Tianlin community, Xuhui district, Shanghai. A total of 97 middle-aged patients with primary insomnia were randomly assigned to receive either 3 mg fast-release melatonin (n = 51) or placebo (n = 46) for four-weeks. Researchers tested the objective sleep parameters by overnight polysomnography. Subjective sleep performance and daytime somnolence obtained from the Pittsburgh Sleep Quality Index (PSQI). Insomnia Severity Index (ISI) and Epworth Sleepiness Scale (ESS) were obtained at baseline and after treatment. Patients underwent treatment daily 1 h before bedtime.
Upon analysis, they found melatonin supplementation significantly decreased early wake time [−30.63min] and percentage of N2 sleep [−7.07% ]. However, they found no significant effect on other objective sleep parameters including sleep latency, sleep efficiency, wake during the sleep and per cent of N1, N3 and REM sleep. They observed no effect of melatonin on insomnia symptoms and severity on the PSQI (1.53) ISI (0.81) and ESS (−0.83) and didn't report any adverse event.
The authors concluded, "Melatonin supplementation over a four-week period is effective and safe in improving some aspects of objective sleep quality such as total sleep time, percentage of rapid eye movement and early morning wake time in middle-aged patients with insomnia".
For further information:
Article Source :
Sleep Medicine