New Delhi : Vigilance probe against doctors at Mohalla Clinics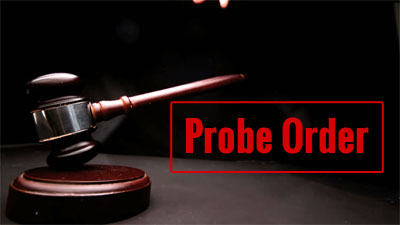 Vigilance to probe total money being paid to Mohalla Clinic Doctors
New Delhi: While people across the world have hailed the Delhi government's Mohalla Clinic project, all does not seem well with the lightening speed with which patients are being treated at the said Centres.
DNA reports that the Vigilance department initiated an internal probe on the overall functioning of the clinics after receiving several complaints against it. The daily goes on to add that the Clinics are treating 533 patients per day on an average in its four hour shift. This works out to a time average of 36 seconds per patient, in which the patient has to describe the problem and then be treated . This is indeed in stark contrast with the original ideology of the clinics which stated that each patient would get personalized attention of at least 5 minutes with the doctor.
Ashwani Kumar, Director of Vigilance Department, Delhi government told
DNA
, "We have received complaints on the matter and all these issues are being investigated."
The department has also written to Directorate General of Health Services (DGHS) and the Chief Medical District Officers (CDMO) seeking replies from them in the matter.
"Doctors in the mohalla clinics are making false entries of patients, hence making up to Rs 4 lakh per month, income touching more than that of the Prime Minister and the President. Everyone in the health department knows this, but are doing nothing," said the Vigilance Department in its letter.
Not only this Vigilance officers probing the clinics has gone on to allege that since doctors are being paid to treat a patient, a day; they are duping patients by giving them 'useless' medication to make them come back. They have also been accused of fudging the number of patients to increase their disbursements.
"Doctors are prescribing useless medications to make patient come back, as they make money from these visits. We have also found that false patients' entries have been carried out by doctors in these clinics to earn more," said a senior official of the Vigilance Department.
As of not, there are 110 mohalla clinics operating with 106 doctors working in these clinics. Every doctor gets Rs 30 per patient per day in these clinics which are operational from 9 am to 1 pm.
As a procedure, the vigilance department officials said the matter will be forwarded to the anti-corruption branch (ACB) if any 'criminality' is found in the matter reports HT.