BEWARE: Fake MoHFW website seeks money for Covid-19 vaccine, Health Ministry initiates action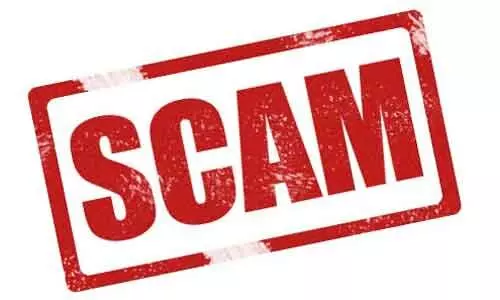 New Delhi: Busting an online scam claiming to provide Covid-19 vaccine for a nominal amount, the Centre has blocked a bogus website that was impersonating the official website of Union Ministry of Health and Family Welfare (MoHFW).

The website 'mohfw.xyz' looked identical to the Union Ministry of Health due to its name and was advertising to fix an appointment for COVID-19 vaccination. The website was charging Rs 4000 to Rs 6000 for this purpose.

The Twitter handle of PIB (Press Information Bureau) Fact Check was the first to bring the matter to light. The Twitter handle of PIB Fact Check mentioned on February 11, "A website 'mohfw.xyz' is impersonating the official website of the Ministry of Health & Family Welfare and is claiming to offer #COVID19Vaccine for ₹ 4000-6000."
The Ministry of Health retweeted the same and mentioned in its Twitter handle on February 12, "The site 'mohfw.xyz' has been blocked. A case is registered and investigation taken up. Please be cautious. Do not fall prey to such fraudulent websites."
Besides, the Union Health Minister, Dr. Harsh Vardhan also tweeted on the matter. While commenting on the matter, the Health Minister mentioned in his Twitter handle, "Appreciate @PIBFactCheck & @MoHFW_INDIA for their swift response to bust a fake website collecting money on pretext of registration for #COVID19Vaccination."
Requesting people to take cautious measures to remain safe of such scams, the tweet of the Minister further mentioned, "Urge people to exercise abundant precaution & verify accuracy of info on various official channels of Govt communication."
The issue of impersonating a Government endeavour is not a new one. Medical Dialogues team had earlier reported that ahead of Covid-19 vaccine rollout, the Union Health Ministry had cautioned people against downloading and sharing personal information on some apps named Co-WIN, "created by unscrupulous elements", that sound similar to the upcoming official platform of the government for carrying out the COVID-19 vaccination process.
"Some apps named ''Co-WIN'' apparently created by unscrupulous elements to sound similar to the upcoming official platform of Government, are on App stores. DO NOT download or share personal information on these. MoHFW Official platform will be adequately publicized on its launch," the Union Health Ministry had tweeted in January.