New COVID-19 Variant Omicron doesn't escape RT-PCR, Rapid Antigen Testing, says Health Ministry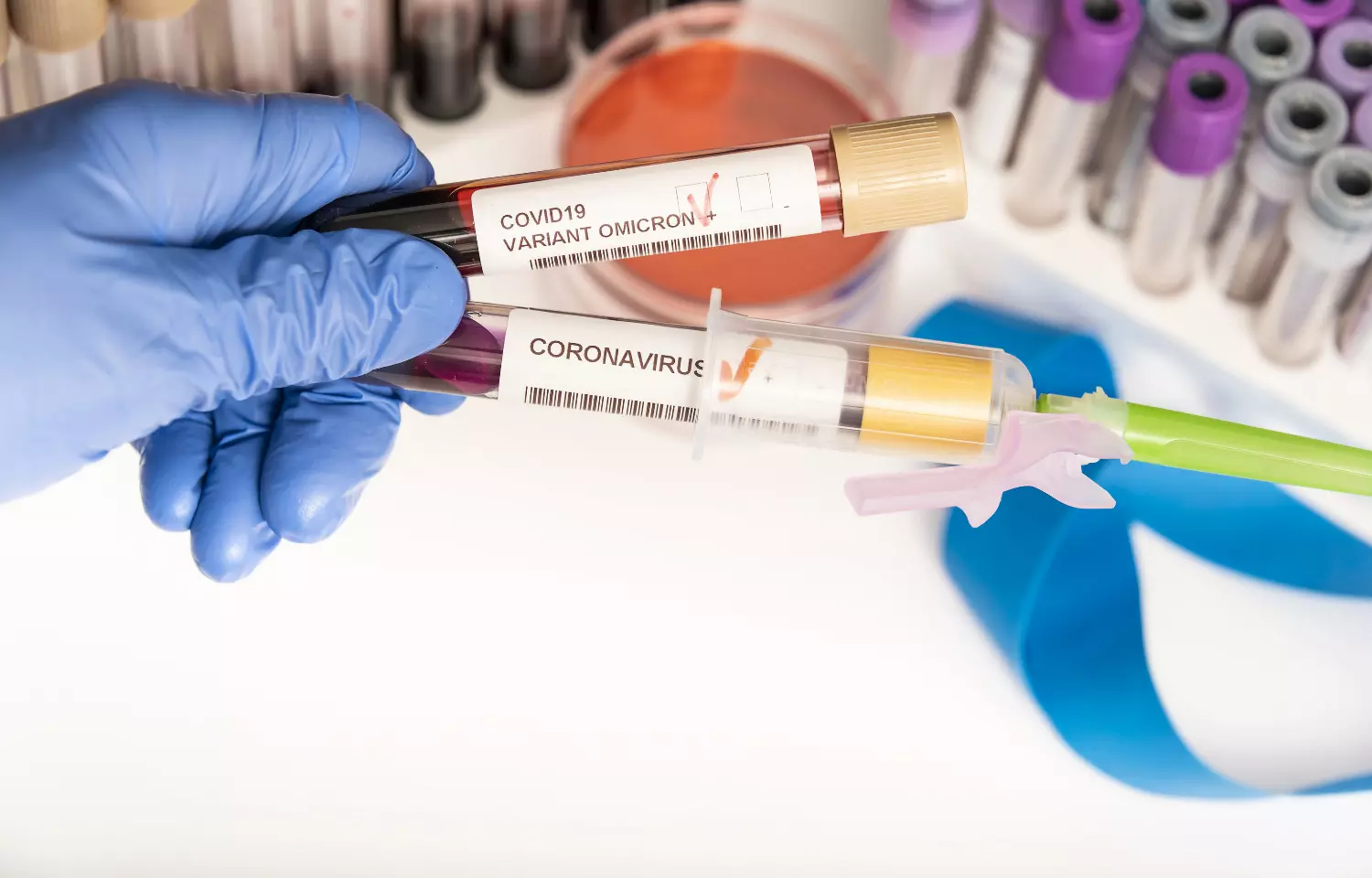 New Delhi: Stating that the new strain of Covid, Omicron doesn't escape RT-PCR and Rapid Antigen Testing, the Union Health Ministry urged the states to immediately increase the testing for early identification of the new variant on Tuesday.
The health ministry advised the states to increase their surveillance. It said, "It is imperative that intensive containment, active surveillance, increased coverage of vaccination, and Covid-appropriate behaviour be enforced in a very proactive measure to effectively manage this variant of concern."
Also Read:WHO releases update on Omicron

Union health secretary Rajesh Bhushan had held a virtual review meeting with states and Union territories on Tuesday asking them to enhance testing of international passengers for Covid-19 and to strengthen the testing infrastructure.

He also stressed on the need to send the positive samples to the INSACOG Labs network, a multi-laboratory, multi-agency, pan-India network set up by the government to monitor genomic variations in the SARS-CoV-2, for genome sequencing to determine the strain of the virus.
Further, the states have been advised to undertake contact tracing of these positive individuals and follow up for 14 days, reports the Times of India.
According to the guidelines for international arrivals passed by the centre on Tuesday, passengers coming from "at-risk" countries are required to get tested for Covid on arrival and could not leave the airport till their RT-PCR test results are available. They are required to undergo a seven-day home quarantine and get re-tested on the 8th day, if found to be negative.
The list of countries deemed "at-risk" for now includes the United Kingdom, all 44 countries in Europe, South Africa, Brazil, Bangladesh, Botswana, China, Mauritius, New Zealand, Zimbabwe, Singapore, Hong Kong, and Israel, with passengers from these countries advised to wait at the airports till their results are out.
States have been asked to keep a vigil on the international passengers coming to the country through various airports, ports, and land border crossings. They have been directed to increase testing as the new variant cannot escape RT-PCR and Rapid Antigen Tests along with strengthening the testing infrastructure, strict implementation of testing guidelines, and maintaining a healthy ratio of RT-PCR tests, as per a media report in the NDTV.
The 'Har Ghar Dastak' vaccination campaign was also extended by the centre till 31st December with a target of covering 100% first dose completing the backlog of second-dose vaccination.
The Centre has also advised persistent monitoring of areas where recent clusters of positive cases have been found. It has advised the states to adhere to covid appropriate behavior, to avoid mas gatherings and to prepare for health infrastructure including the availability of ICU, Oxygen beds, ventilators, etc., with a focus on rural areas and pediatric cases.
Meanwhile, a senior official stated that 764 samples were genome-sequenced between November 26 and November 30 and no case of the new strain has been detected in India till Tuesday. Similarly, the Union health and family welfare minister Mansukh Mandaviya also informed the Rajya Sabha during Parliament's Winter Session on Tuesday that there were no reported cases of the new variant in the country yet.
Amidst the new strain making headlines, the World Health Organization in a release on 28th November stated that "The widely used PCR tests continue to detect infection, including infection with Omicron, as we have seen with other variants as well. Studies are ongoing to determine whether there is any impact on other types of tests, including rapid antigen detection tests."
The new variant was classified by the World Health Organization as a 'variant of concern' on Friday last week, on the advice of WHO's Technical Advisory Group on Virus Evolution (TAG-VE). It was initially detected in South Africa, belonging to a lineage named B.1.1.529, with scientists all over the world working to assess its behavior and researching if the available vaccines would be effective against the new variant.
Also Read:Thermo Fisher confirms its COVID tests accurately detects Omicron variant