SC refuses to stay COVID vaccination, seeks Centre reply on disclosure of clinical trial, efficacy data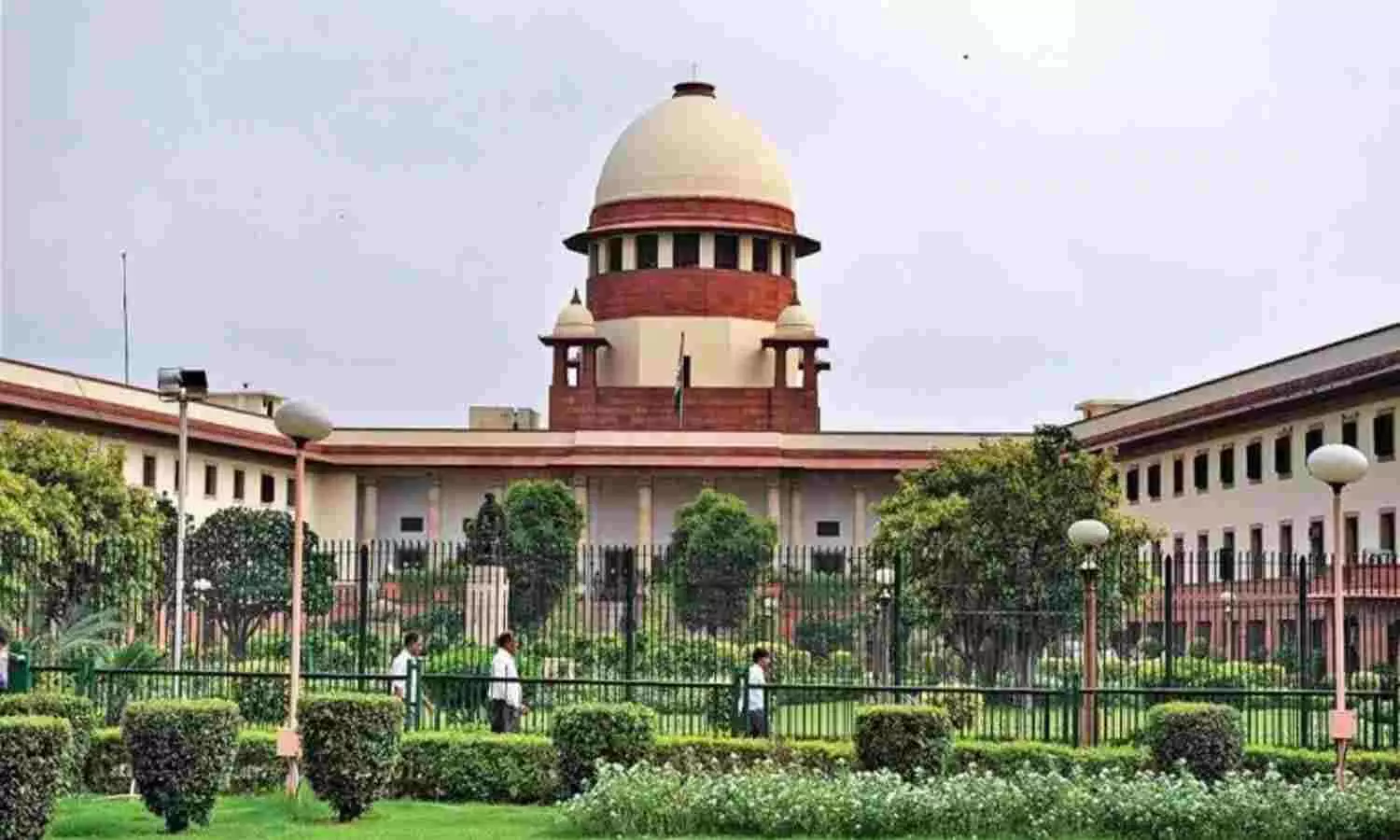 Delhi: The Supreme Court on Monday sought responses from the Centre and others on a plea seeking directions for disclosure of data regarding clinical trials of COVID-19 vaccines, and clarified that personal autonomy can not be pressed against the public interest and no message must come from the court challenging the efficacy of vaccines as the country already has the problem of Covid-19 vaccine hesitancy.

A bench of Justices L Nageswara Rao and Hrishikesh Roy was hearing a petition filed by Jacob Puliel, a former member of the National Technical Advisory Group, demanding disclosure of data regarding clinical trials of Covid-19 vaccines that are being administered to the population in India under the Emergency Use Authorisation granted by the Drugs Controller General of India( DCGI).
The PIL, filed through advocate Prashant Bhushan sought segregated data from the clinical trials of the vaccines that are part of the country's vaccination drive against Covid-19. It pointed out that many state governments are issuing mandates imposing vaccination on employees threatening termination of service.

Advocate Bhushan requested an interim relief against compulsory vaccination. However, the bench refused to pass any such order at this juncture. Justice Rao said,
"Let the vaccination go on and we don't want to stop this. We will examine your points."
While taking note of the need for transparency in vaccine efficacy data, the supreme court also expressed concern during the trial stating that questioning the vaccination process at this stage may scare those who have taken vaccination and may add to vaccine hesitancy.
Making it clear that neither it is an "anti-vaccine petition" nor the petitioner is seeking to stop Covid vaccination in the country, advocate Bhushan said transparency on the issue was needed and disclosure of data would rather clear all the doubts.
"It is the first time in the history of India that Emergency Use Authorization has been given for vaccines without a full clinical trial. The minimum I am asking is disclosure and transparency. Their own rules say this", he said.
The petitioner suggested that vaccines have not been adequately tested for safety or efficacy but those are now licensed under Emergency Use Authorisation without data being disclosed to the public which is a violation of basic norms of scientific disclosure and guidelines of Indian Council of Medical Research, reports
Live Law
.
He added that the petition did not oppose vaccination but simply suggested that post-vaccination data needs to be put out. The plea sought post-vaccination data regarding adverse events, the number of vaccine beneficiaries who got affected with COVID, needed hospitalization, and those who died post-vaccination.
Considering the submission, Justice Rao noted,
"Yes, you are not asking for vaccination to be stopped. What we are thinking is if it will create doubts among people and lead to hesitancy".
However, Advocate Bhusan stated that people are bound to hesitate when there is no transparency and not the opposite.
Raising the issue of various governments imposing compulsory vaccination, he added that the government threatened that services will be denied to persons who have not taken vaccines. He referred to the judgments in Aruna Shaunbag and Common Cause cases in which the legality of passive euthanasia and living will have been recognized.
"Coercing citizens directly or indirectly to get vaccinated is unconstitutional and violates right to life of citizens. While the government has clearly stated in numerous RTIs that covid vaccines are voluntary, there are many instances from across the country where various authorities are mandating vaccines" the plea reads.
At this, the bench questioned if personal autonomy can be given priority when there is a question of public health interest involved. The bench clarified that those judgments were rendered in a different context and may not be considered in the context of a national pandemic, reports the daily.
"You are pressing personal autonomy against the public interest. It is said unless everyone is vaccinated, nobody is safe", Justice Rao observed.
Bhusan also referred to the judgments passed by the High Courts of Gauhati and Meghalaya against forced vaccinations and denial of services to those who refused to take vaccines.At this, the bench stated,
"We appreciate your concerns. We appreciate your concern that they have to reveal the entire data on adverse effects. But we have to to see that the situation is very grave. We are still not out of it. We still have 4 lakh cases. Our concern is that if any inquiry at this stage will throw doubts on the efficacy."
Subsequently, the court sought responses from the Centre and others regarding the data of clinical trials of COVID-19 vaccines. The apex court has also issued notices to the Union of India, the Indian Council of Medical Research (ICMR), Drug Controller of India and vaccine manufacturers Bharat Biotech Ltd and Serum Institute of India, returnable within 4 weeks.
Source : with inputs