Telangana State Medical Council to conduct Webinar on COVID-19: KNRUHS issues notice, Details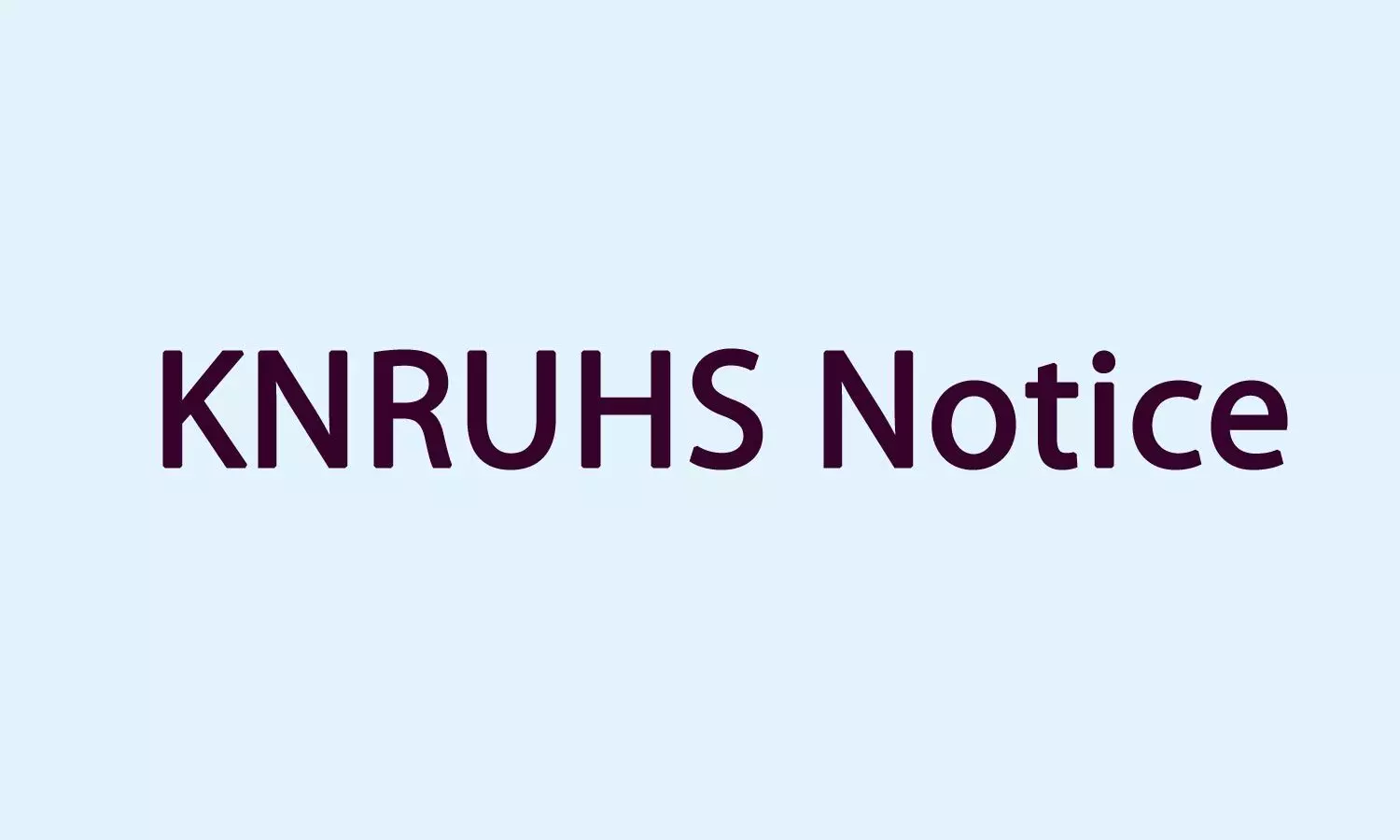 Telangana: Through a recent notice, Kaloji Narayana Rao University of Health Sciences (KNRUHS) has informed that Telangana State Medical Council will be conducting a Webinar on COVID-19: "Lessons Learnt and Future Strategies".

The webinar programme is scheduled for Tuesday, 15th June from 2.00 pm to 8.00 pm.
The Webinar will be having an inaugural address by CM Chandrashekhar Rao, a Keynote address by Dr Randeep Guleria, Director at All India Institute of Medical Sciences (AIIMS) as well as lectures by top faculty dealing with COVID-19 from the frontlines.
The webinar consists of 4 CME Credit points.
Interested Candidates can join in the webinar proposed duly registering their particulars in the given link.
To register and view the full webinar details, click on the following link:
http://knruhs.telangana.gov.in/sites/default/files/2021-06/circular on webinar.pdf

For more details, log on to the official website of KNRUHS:
The Kaloji Narayana Rao University of Health Sciences was established after formation of State of Telangana by adopting the Dr.NTR University of Health Sciences Act.The university advocates and promotes improvisation of available natural resources for preparation of medicines for cure of human ailments, thereby bringing out the true spirit of the ancient proverb in scriptures" Vaidyo Narayano Harihi" By establishment of the university, all disciplines of health sciences are brought under one roof: namely modern medicine, ancient Indian systems of medicine, Dentistry, Homeo system and allied health sciences like physiotherapy, nursing, paramedical sciences. The degrees awarded by the university will be recognized by national statutory bodies like the erstwhile Medical Council of India (MCI), the Dental Council of India (DCI), Central council of Indian Medicine, Central council of Homeopathy and Indian nursing council. The university strives to keep up the standards of Health Education by strict adherence to rules governing each course as per the decisions of the respective councils.