157 new medical colleges approved since 2014: Health Ministry in RTI Reply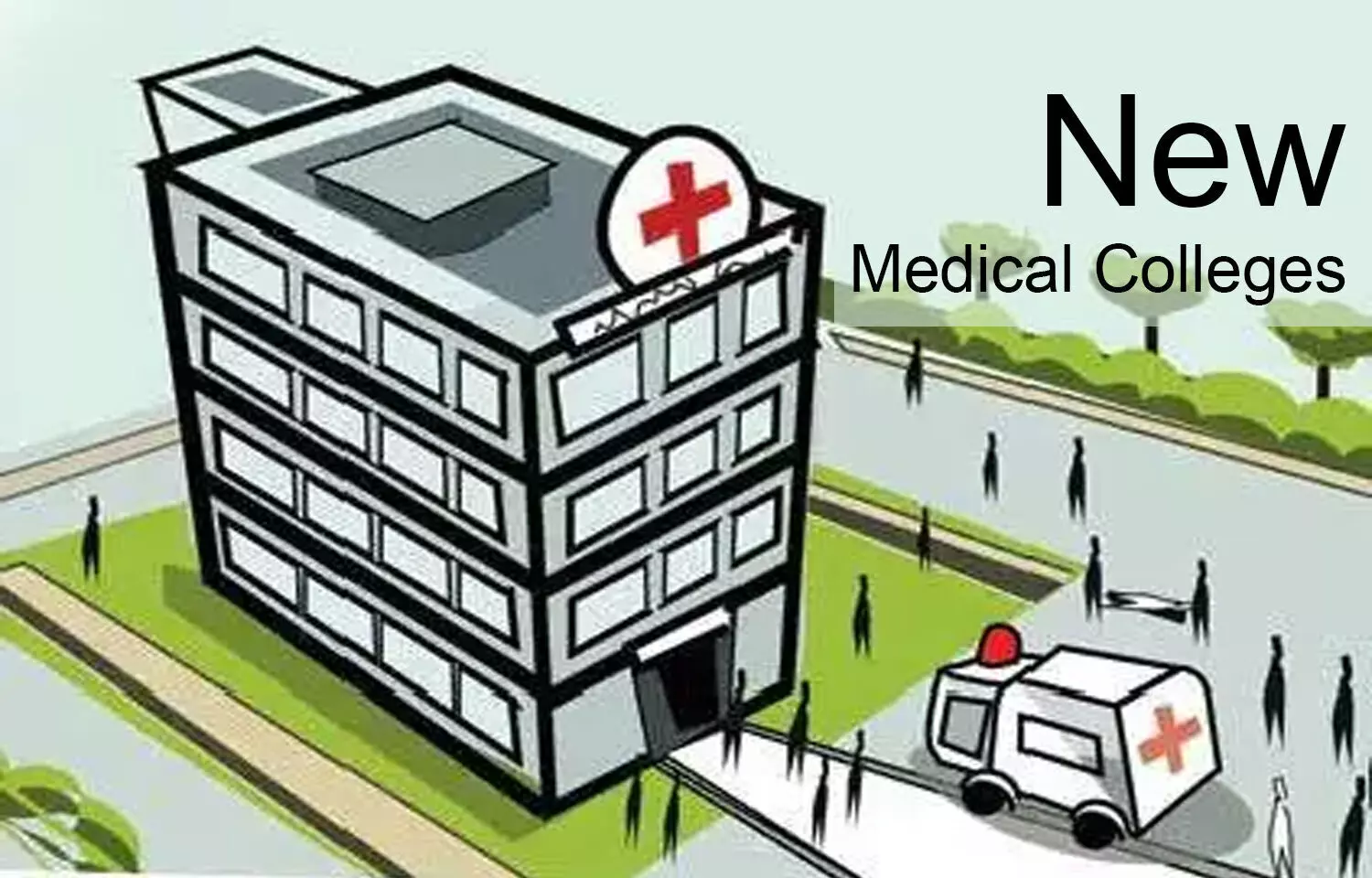 New Delhi: In response to a query under the Right to Information (RTI) Act, the Central Government has recently confirmed that a total number of 157 new medical colleges have been approved under the Centrally Sponsored Scheme since 2014, and for this funds of Rs 17,691.09 crore have been spent on it.
Further, the Ministry of Health and Family Welfare, operative under the Central Government, has also informed in that RTI reply that a total number of 554 medical colleges are present in the country. Among these, 286 medical colleges are run by the Government and the rest of 268 medical colleges are private ones, revealed the Union Health Ministry citing the data available with the National Medical Commission (NMC).
''Under the scheme, 157 new medical colleges have been approved across the country in three phases. The first phase of this scheme was launched in 2014. A fund of Rs 17,691.08 crore has been spent by the Central government during this period,'' the ministry stated.

On any annual financial aid by the Centre over the last 10 years, the ministry said, ''About Rs 2,451.1 crore has been provided under the CSS since 2014 for up-gradation of existing state government/central government medical colleges to increase MBBS seats in the country.'' These figures were mentioned 2014 onwards in the response to the RTI query.
The ministry said, ''Under CSS for strengthening and up-gradation of state government medical colleges for starting new PG disciplines and increasing PG seats, central government has spent Rs 1,743.89 crore from year 2009-10 till date.'' However, the ministry stated that no ''annual'' help under this CSS of ME-II sections is provided to government medical colleges.
It should be mentioned in this context that earlier the Union Health Ministry had revealed the data regarding the new medical colleges before the parliament as well. Back in February, the MoS Health, Mr. Ashwini Kumar Choubey had revealed before the Lok Sabha that the Central Government has approved the establishment of 157 new medical colleges by upgrading the hospitals in the districts where there are no medical colleges.
He had stated that the new colleges will be set up in three phases, under a Centrally Sponsored Scheme for "Establishment of new medical colleges attached with existing district/referral hospitals".
Further, giving the State-wise details regarding these newly approved medical colleges, he had informed about the plan to set up 58 medical colleges in 20 states under phase one of the scheme. Further 24 medical colleges in 8 states and 75 colleges in 18 states would be set up under phases two and three, respectively, the former MoS Health had clarified.

Source : with agency inputs