2500 KUHS MBBS interns unable to appear in NEET PG 2022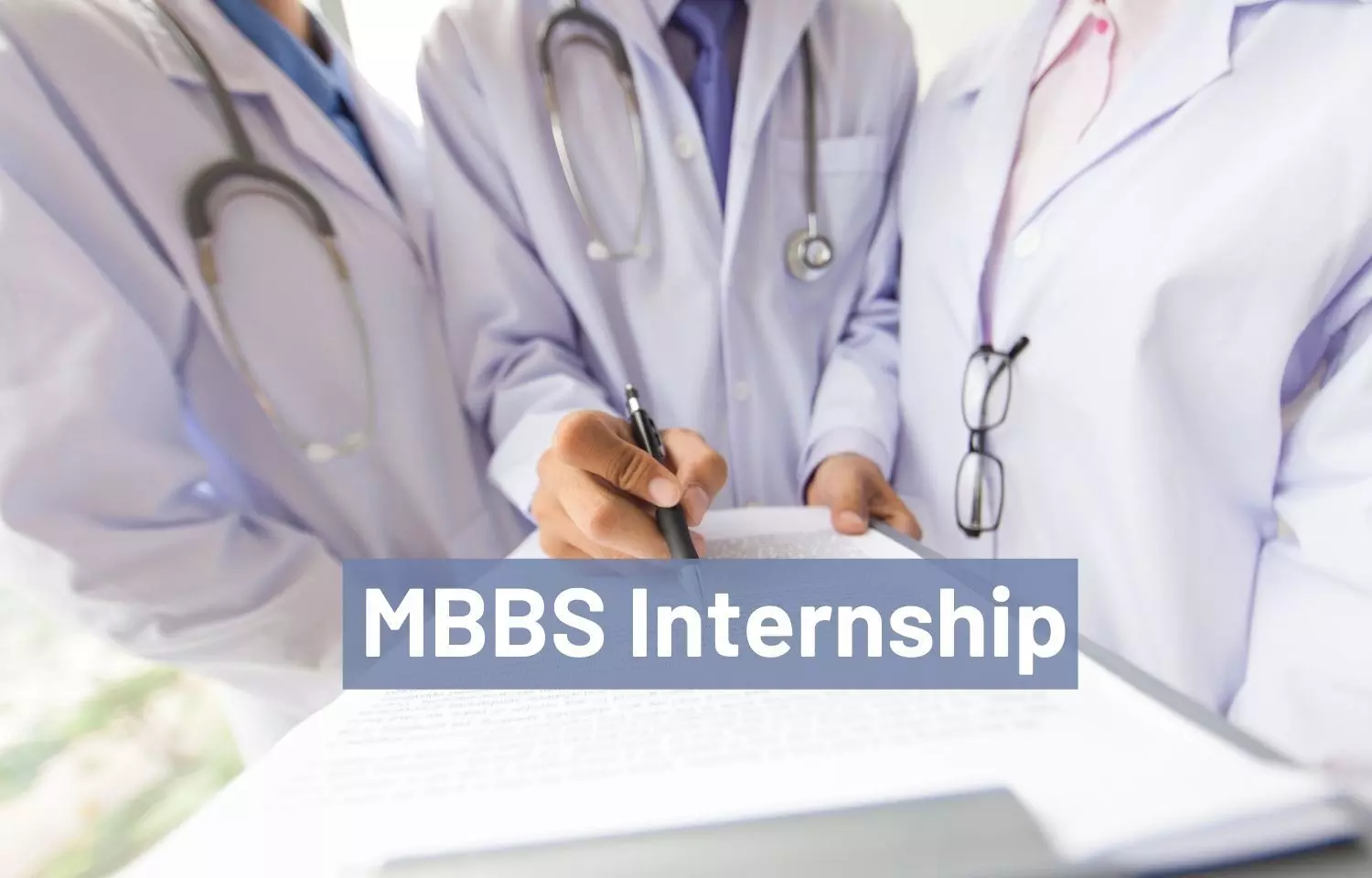 Kochi: Although the Supreme Court has made it clear that further extension of MBBS internship deadline will disrupt the entire academic calendar, around 2500 candidates belonging to the Kerala University of Health Sciences (KUHS) are going to pay the price as they will complete their MBBS internship only by August end and therefore will not be eligible for appearing in the NEET PG 2022.
Not only Kerala, the situation is similar for Jammu and Kashmir, Bihar, Jharkhand and some parts of Uttar Pradesh as well, pointed out Kerala House Surgeon's Association as it referred to the fact that last year due to COVID crisis, the interns were made the frontline work force across the country and also as per the order of Honourable Prime Minister of India, the final year students were used to serve in the COVID pandemic ultimately delaying their final professional exam and hence their internship.
Referring to the situation, the Association mentioned in a release, "We would like to bring to your attention that NEET PG 2022 was scheduled on March 12, but was postponed to May 21st due to ongoing counselling and ineligibility of around 8500 interns to appear for the exam, including 2500 intern doctors from Kerala. They were promised to be accommodated when the exam was conducted again."
Also Read: SC Dismisses plea seeking further extension of NEET MDS internship Deadline

Mentioning that the changed deadline on July 31 failed to accommodate the students of Kerala, the association further mentioned, "Medical students of Kerala were subjected to a long period of uncertainty surrounding their clinical postings and exam dates, resulting in their Final MBBS Exams getting postponed repeatedly and in turn, their internship. As a result, around 2500 House Surgeons who comes under Kerala University of Health Sciences will complete their internship only by August end, and therefore are ineligible to write the NEET PG exam due to no fault of their own. "

Medical Dialogues had earlier reported that MBBS graduates had preferred an appeal before the top court seeking postponement of the NEET PG 2022 examination and an extension of MBBS internship deadline from May 31.

Following this, the health ministry intervened and the NEET PG 2022 exam got postponed by 6-8 weeks and now it has been rescheduled on May 21. The deadline for MBBS internship was also extended to July 31, 2022.
However, in a recent plea, the doctors prayer for further extension of the deadline and sought directions from the top court to allow the candidates who fail to complete the internship by July 31 but are eligible as per the criteria.
Dismissing the petition, the Supreme Court had noted that further extension of the internship deadline for the NEET-PG aspirants would disrupt the entire academic schedule.
Referring to this, the Association mentioned, "Representatives had approached the Supreme Court, who denied to interfere in policy domain and gave free hand for exam conducting body that is National Board of Examination to decide on our future."
The reason for concern for these medicos is also the factor that this might be the last year for NEET PG. Centre had orally pronounced in Delhi High Court recently that this could be the last year for NEET PG as it is going to be replaced by the National Exit Test (NEXT) from the next year. This has put the situation of all those medicos who cannot appear for the NEET PG 2022 into a stressful situation as they are unsure about their future.
Also Read: Further Extension of MBBS Internship deadline will disrupt entire academic schedule: Supreme Court M.A
Barsha completed her MA from the University of Burdwan, West Bengal in 2018. Having a knack for Journalism she joined Medical Dialogues back in 2020. She mainly covers news about medico legal cases, NMC/DCI updates, medical education issues including the latest updates about medical and dental colleges in India. She can be contacted at editorial@medicaldialogues.in.