AIIMS expert draft SOP for conduct of NEET 2020: Report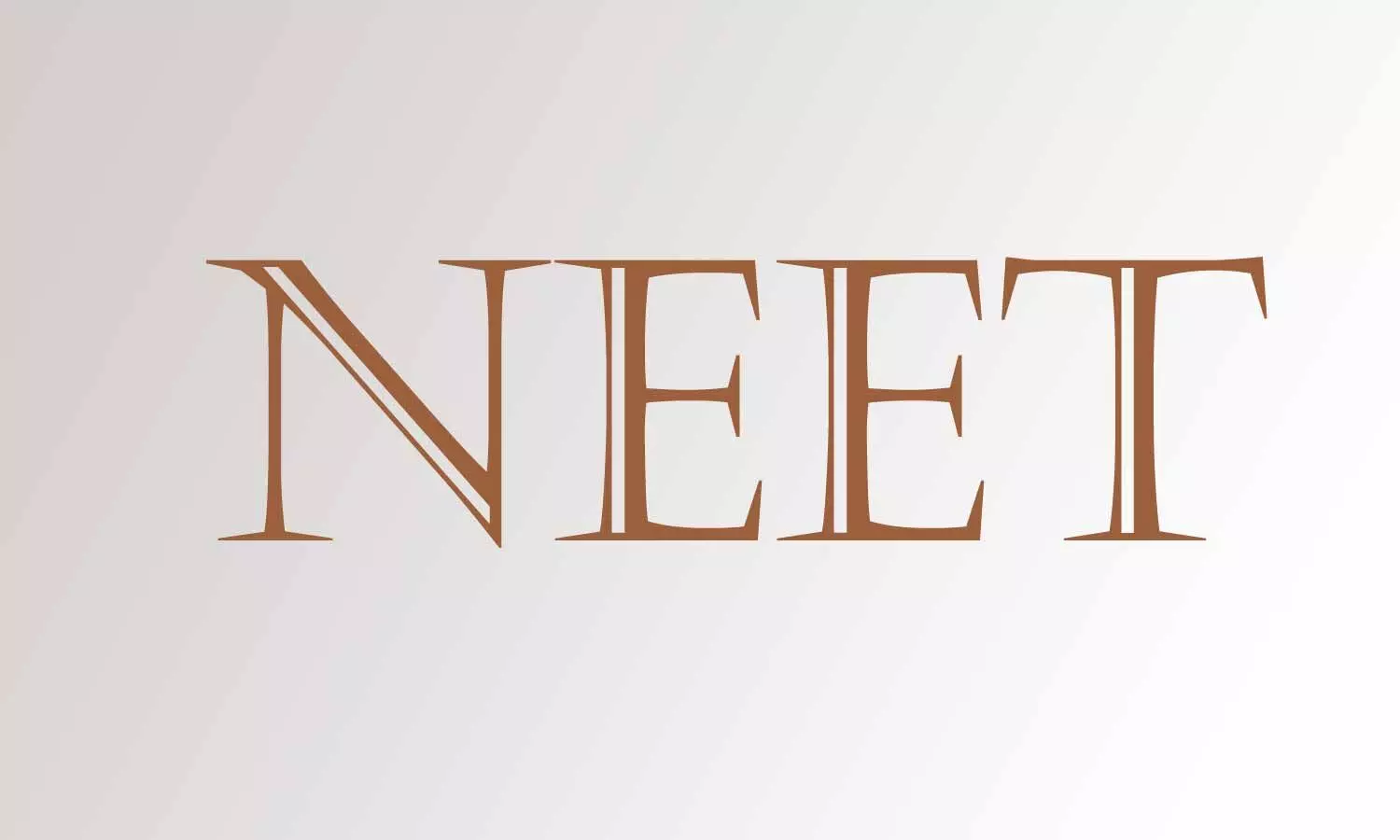 New Delhi: Taking all efforts to keep up with the prevention and safety norms during the exam day of NEET 2020 amid COVID outbreak, the authorities are leaving no stone unturned.

This year has been a testing time for all of us especially for students in our country who have been preparing for competitive tests including MBBS entrance exam, National Eligibility Cum Entrance Test (NEET) 2020. Approximately 16 lakh candidates have registered for NEET this year and to conduct a pan india entrance exam amid the ongoing deadly epidemic, has become a challenge for the concerned authorities.

For this purpose, various major changes have been made to this year's Standard Operating Procedure (SOP) for NEET 2020 in view of the pandemic.
Firstly, the National Testing Agency (NTA), the body with the responsibility to hold this medical entrance exam this year, has increased the number of examination centres across the country. For this year's exam, over 2,600 exam centers were allotted, however, after the pandemic rose and social distancing became a regulation, it got necessary to ensure that this norm was being followed even during the examination. So, the exam centers have now been increased to 4,500 for all NEET candidates.
Read Also: After NEET 2020 postponement, NTA opens correction facility including choice of centre cities
Besides, a panel of medical experts from the premier All India Institute of Medical Sciences (AIIMS) has drafted up a Standard Operating Procedure (SOP) and this is likely to be the template that will be used in all other entrance exams that are to follow—from JEE to UGC-NET, reports Economic Times.

According to the SOP, physical frisking of candidates has to be replaced with checking by hand-held metal detectors and fresh masks are to come wrapped in the question paper.

ET reports about the SOP drawn by the panel which spells outs the following changes made considering the outbreak:
Each candidate will come into the exam centre with a mask, hands gloves on along with a small hand sanitiser with them besides the mandatory admit and ID cards.

Candidates will be ushered in to the exam centre in batches of 15 girls and 15 boys each.
There will be no physical frisking at this point as has been done all these years.

Then each candidate will be asked to show the admit card for verification and entrance. And at that time they will also be required to temporarily take off the face mask to ensure there is no impersonation. The NTA authorities will be closely watching over 1,300 repeat candidates to watch out for any impersonation.

Any candidate with a temperature above normal will be placed in a separate room for the exam. The NTA is still deliberating on whether COVID positive students can be permitted to take the exam in any way.

With COVID 19 prevention norms dictating no physical contact and maintaining social distancing, the NTA is required to have its security services bring in over 9,000 hand-held metal detectors to check against listening devices of any kind to prevent any cheating malpractice during the exam. Bluetooth and wifi presence will be checked and jammers and CCTVs will be there at all NEET exam centres.
Inside the examination hall:

Deep sanitization of the entire exam centre will be held before and after the test.
Sanitizers will be placed at several points.
To maintain social distancing, the seating plan will be planned to make sure there is a safe distance between two candidates.

There will be videography/CCTV live streaming and two invigilators per 12 candidates to keep a watch in exam centres where manual attendance and handwriting sample will be taken at the seat of the NEET candidate.
Each question paper will also come with a fresh surgical mask wrapped in which will compulsorily be used by the candidate while writing the NEET exam. Both, the mask and the gloves are to be disposed off outside the exam centre after the exams end.

There will also be stricter washroom and drinking water management rules. No water dispensers will be functional this time to prevent crowding at one place.

Students will be asked to bring in their own water bottles which can only be transparent. And for washroom breaks, an invigilator will accompany a candidate towards the washroom on one by one basis.
All examination staff will also be directed to come with masks and gloves and everyone will get food and water from home.

In view of the current situation arising from COVID-19 pandemic, The National Eligibility cum Entrance Test (NEET) (UG)-2020 has been rescheduled from 26.07.2020 (Sunday) to 13.09.2020 (Sunday) from 2.00 PM to 5.00 PM.

The dates of downloading of Admit Cards indicating Roll Number and Centre of Examination will be displayed 15 days before the conduct of examination on the official websites of NTA (www.nta.ac.in) and NEET (UG) -2020 (ntaneet.nic.in).
The candidates and their parents are advised to keep visiting official websites of NTA (www.nta.ac.in) and (ntaneet.nic.in) for the latest updates.
Source : with inputs