AIIMS releases Schedule of DM, MCh professional exams December 2020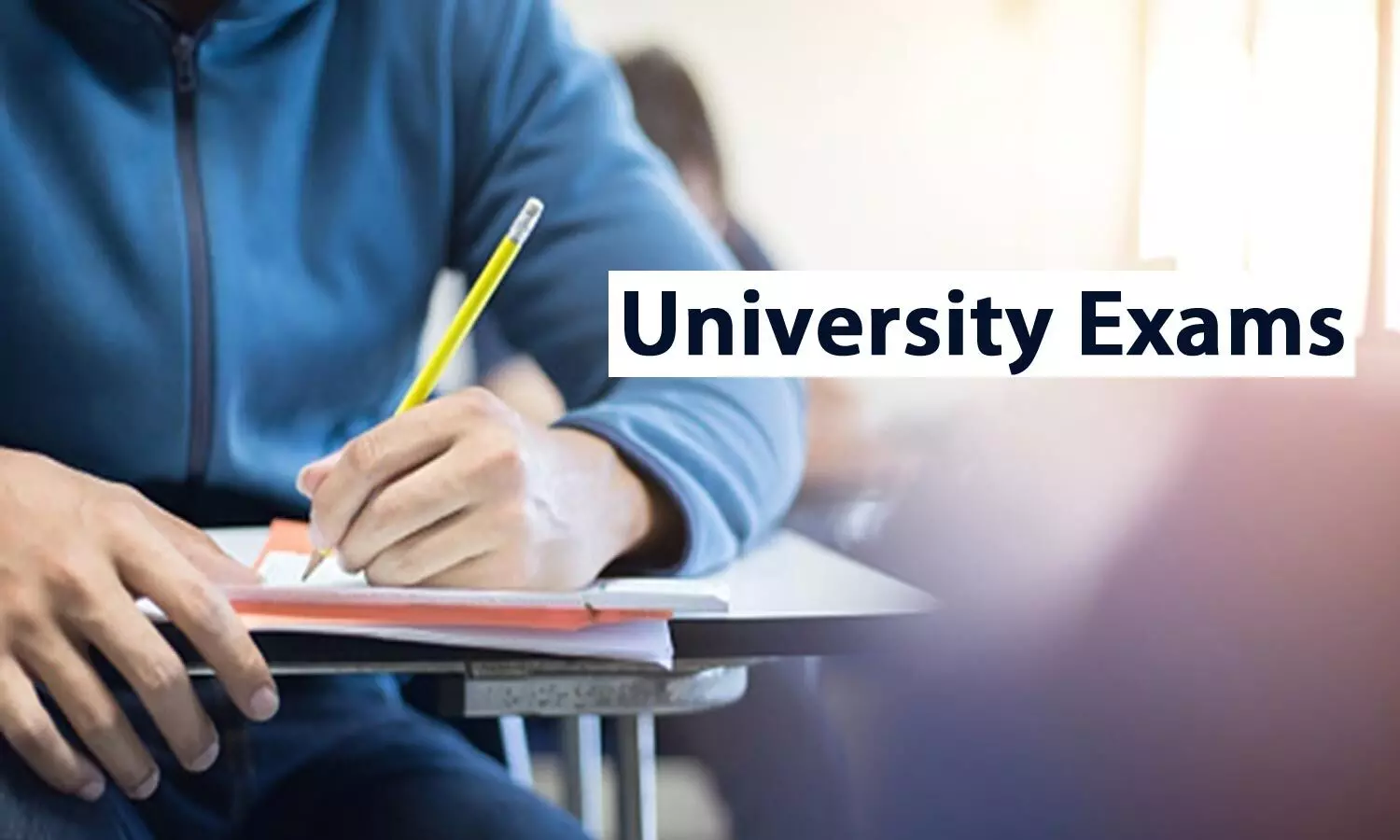 New Delhi: The All India Institute of Medical Sciences (AIIMS) has released the schedule for DM, MCh Professional Examinations to be held in December 2020.
All the concerned students who are set to appear in the exam, can view the schedule as mentioned below:
I. THEORY EXAMINATIONS

Date

Day

Paper No.

Courses

Venue & Time of Theory

02.12.2020

Wednesday

I

DM /M.Ch.

M.Sc.

Examination Section Convergence Block, 1st Floor,

AIIMS, New Delhi

04.12.2020

Friday

II

-do-

-do-

02:00 PM

to 05:00 PM

08.12.2020

Tuesday

III

-do-

-do-

II. PRACTICAL/ CLINICAL/ VIVA VOCE EXAM

DM/M.Ch. & M.Sc. Courses

Concerned Department will fix the date, time and venue likely from 15.12.2020 to 22.12.2020
NOTE:
1. Candidates are advised to submit their Examination Fees before the last date of Registration and take a print out of Admit Card form the website.
2. No Candidate will be permitted to enter the examination hall without Admit Card and Identity Card.
3. No candidate will be allowed to enter the Examination Hall after the entry time mentioned in the Admit Card.
3. All latest information will only be available at Examination Section website www.aiimsexams.org in "STUDENT TAB". Please visit the website regularly.
Sd/-
Asstt. Controller (Exams)
To view the official notice, click on the following link:
https://medicaldialogues.in/pdf_upload/pdf_upload-141111.pdf

New Delhi: Through a recent notice, the All India Institute of Medical Sciences (AIIMS) has informed about the activation of the choice facility to select cities for DM, MCh and MD (Hospital Administration) Entrance Examination January 2021 session schedule on 20th November 2020
In view of evolving Covid-19 outbreak the competent authority of AIIMS has decided to increase the number of cities for examination to minimize the travel need for candidates.
All eligible candidates should login& re-choose the city for examination from 19.10.2020 to 26.10.2020 by 5:00 PM. For candidates who do not choose the examination city during the above schedules, it will be assumed that their earlier choice is to be considered.
The city for examination shall be allocated on the basis of order of application form, candidates choice and availability of computer nodes. All efforts shall be made to minimize the need for travel for all candidates. City of Examination once allotted cannot be changed. Decision of AIIMS, New Delhi in this regard will be final and no further correspondence will be entertained in this regard.
Please visit the website
www.aiimsexams.org
as all Important Notices /Corrigendum /Addendum/Update etc. will only be upload on the website.
To view the official notice, click on the following link:
https://medicaldialogues.in/pdf_upload/pdf_upload-141033.pdf
All-India Institute of Medical Sciences was established as an institution of national importance by an Act of Parliament with the objects to develop patterns of teaching in Undergraduate and Post-graduate Medical Education in all its branches so as to demonstrate a high standard of Medical Education in India; to bring together in one place educational facilities of the highest order for the training of personnel in all important branches of health activity; and to attain self-sufficiency in Post-graduate Medical Education.