Andhra Medical College plans to add 131 more PG medical seats, applies to State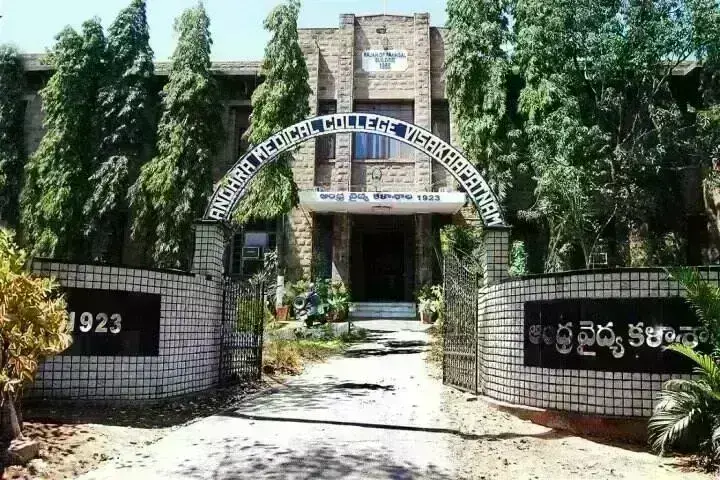 Visakhapatnam: Bringing good news to the Postgraduate medical aspirants in Andhra Pradesh, Visakhapatnam based Andhra Medical College (AMC) is planning to add more PG medical seats in the colleges.
Therefore, the medical college has already applied to the State Government seeking permission to add 131 additional PG medical seats in 27 specialties.
One of the oldest medical colleges in India and in particular in Andhra Pradesh was established back in July 1923 and it is celebrating its centenary year.
Also Read: 5 new medical colleges with 150 MBBS seats each to come up in Andhra Pradesh, MBBS Admission from next academic year
As per the latest media report by The Hindu, recently, the State has expressed its interest for adding around 600 to 700 PG seats across Andhra Pradesh. It is at this outset that AMC has applied to the State for additional 131 PG medical seats.
Confirming the same, the Principal of AMC, G. Butchi Raju told the daily that these additional seats would be divided among 27 specialities.
"Right now we have around 235 PG seats and with the addition it will go up to over 365," he said.
As per the data revealed by MoS Health Dr. Bharati Pravin Pawar to the parliament last year, there were a total number of 2371 PG medical seats in Andhra Pradesh including 1065 seats belonging to Government Medical Colleges and 1306 seats belonging to private medical colleges.
Apart from the new seats, there has been several other changes at Andhra Medical College including the renovations of the mortuary with a total fund of Rs 80 lakh.
Speaking about this, AMC Principal told the daily, "Most of the existing freezers have become defunct and we will now have new freezers and at a time we will be able to hold about 30 bodies. This apart the mortuary has been added with eight autopsy tables and will be conducting autopsies even in the night, as per the Supreme Court guidelines. We are just awaiting the nod from the State government. Except for cases brought under suspicious death and suicide, which needs a more detailed examination, accidents cases can be dealt with in the night, as of now."
Although the State has already sanctioned Rs 600 crore for modernisation of KGH, it has still not been completed. Meanwhile, as a part of the centenary celebrations of the college, the alumni of the college has assured setting up an alumni block at a cost of Rs 25 crore.
Also Read: With 83,275 MBBS, 42,720 PG seats 558 Medical Colleges Operative in India: Health Minister
Source : with inputs M.A
Barsha completed her MA from the University of Burdwan, West Bengal in 2018. Having a knack for Journalism she joined Medical Dialogues back in 2020. She mainly covers news about medico legal cases, NMC/DCI updates, medical education issues including the latest updates about medical and dental colleges in India. She can be contacted at editorial@medicaldialogues.in.