MUHS informs on Mercy attempt to appear for University Exams to BAMS, BUMS students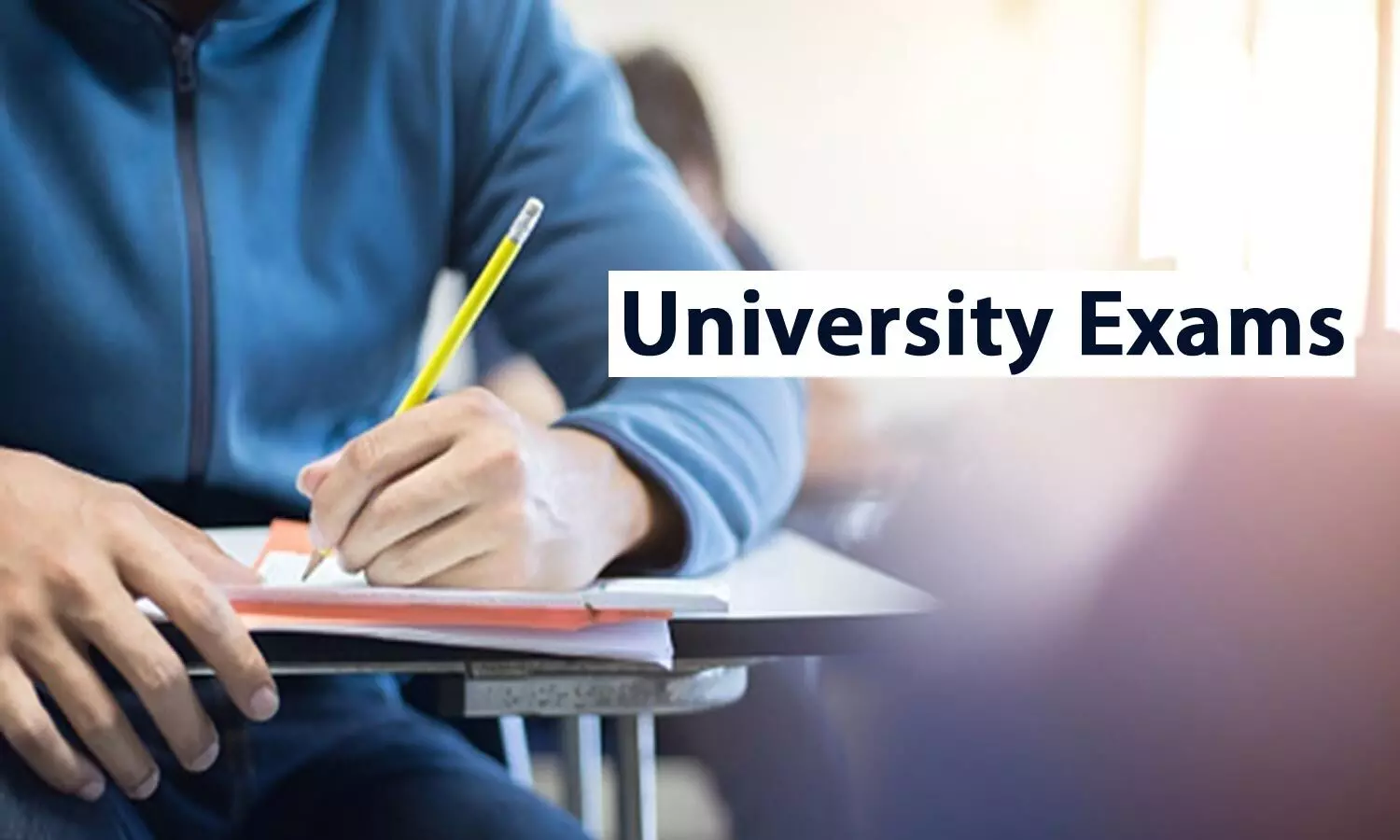 Nashik: Through a recent notice, the Maharashtra University of Health Sciences, Nashik (MUHS) has informed regarding grant of additional chance (Mercy attempt) to appear for University Examinations to the BAMS and BUMS students.
The university has received requests from the students who have failed four times in First B.A.M.S./B.U.M.S. examinations to get one more chance to appear for the University examinations.
Reminding the regulations on the matter of additional chance, the notice adds:
Rule 4(d) of the IMCC Amendment Regulations, 2016 reads as under:
"4(d) The student failed in any of the four professional examinations in four chances shall not be allowed to continue his or her studies: Provided that, in case of serious personal illness of a student and in any unavoidable circumstances, the Vice-Chancellor of the concerned University may provide one more chance in any one of four professional examinations;"
In the light of the above rule, colleges are directed to process the applications of the students who wanted to avail the benefit of the above rule by endorsing specific recommendations of Dean/Principal regarding their serious personal illness or having any unavoidable circumstances during Winter-2019 Examinations after due verifications. Considering the crises, the names of the recommended students may be forwarded separately to the University and the applications may be submitted afterward.
The colleges shall apprise the student that this opportunity shall be available to him/her only once during the entire course.
Please note that the applications of the students submitted without the specific endorsement of the Dean/Principal (regarding the serious personal illness of a student or any unavoidable circumstances) and submitted without proper channel cannot be placed before the Hon'ble Vice-Chancellor for his consideration for the grant of additional chance (Mercy attempt) to allow the concerned student to appear in the MUHS University examinations.
View the official MUHS notice attached below:
https://medicaldialogues.in/pdf_upload/pdf_upload-129742.pdf