DCI Issues Clarification on Online Faculty and Student Attendance Monitoring System, Details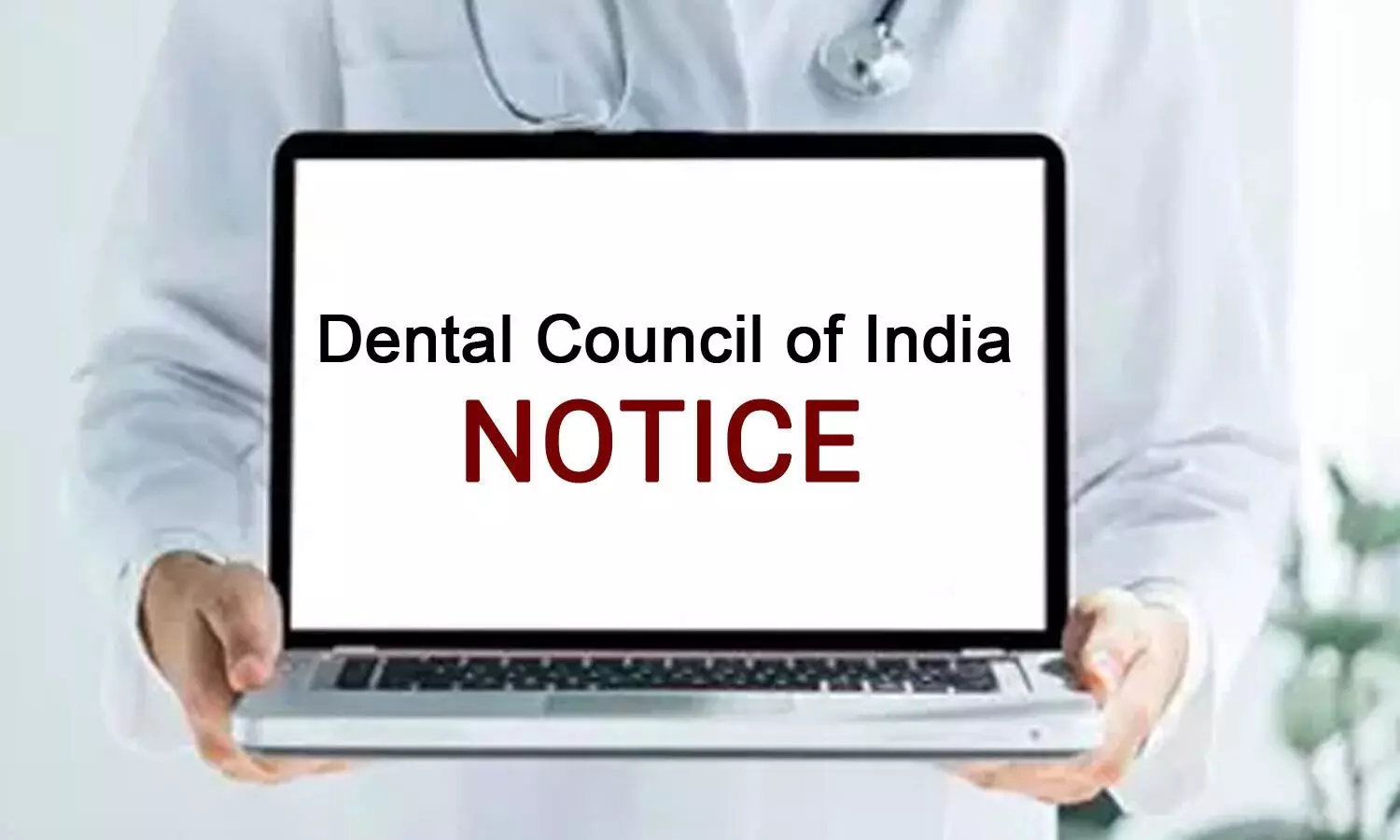 New Delhi: Dental Council of India (DCI) has issued notifications regarding clarification on Online Faculty and Student Attendance Monitoring System (OFSAMS).
As per the notice, few stakeholders have raised concerns regarding data usage obtained during the enrolment OFSAMS project. In this regard, M/s Techinfy Solution Pvt. Ltd., New Delhi, has furnished an undertaking through a letter dated 29th April 2022. The undertaking states that the data collected and obtained under OFSAMS Project will be used only for attend purposes and not used for any other purpose.
The project's main purpose is to develop and implement OFSAMS across dental colleges in India and enrolment of faculties and PG students in these colleges. To fulfil the project's objectives, faculties and PG students are enrolled under the attendance monitoring system only for good governance.
The implementation of OFSAMS has enabled digital attendance monitoring practices in all dental institutions across the country, enabling DCI to more effectively monitor faculty availability at its various colleges through Online Faculty Attendance Monitoring System.

As per DCI, the process of implementing Digital Initiative at DCI headquarters and its constituent colleges has been initiated to enhance operational efficiency, ensure availability of relevant information regularly, and create a better decision support system within the organization and all other stakeholders.
The main objectives are –
1. Standardizing processes and practices across the Council.
2. Online interface between DCI HQ and its various dental colleges and institutions, hospitals.
3. Incorporating process improvements to increase the efficiency of managing resources.
4. Implementation of Online Faculty & Students Attendance Monitoring System (OFSAMS) at dental institutions across the country.
5. Standardizing attendance monitoring processes and practices across the colleges to conform to policies and procedures.
6. Eliminating administrative activities that do not add value.
7. Reconciliation and implementation of unique ID for faculties and implementation of the attendance monitoring system for faculties and PG students.
To view the notice, click on https://medicaldialogues.in/pdf_upload/lno1547-176066.pdf