DGHS conducts NEET SS Counselling, not Tamil Nadu: State seeks correction from Supreme Court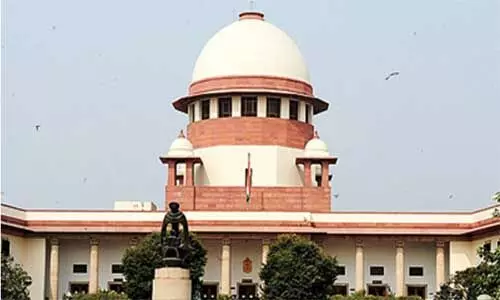 New Delhi: The Tamil Nadu Government has approached the top court seeking a correction in its order passed in favour of the 50% In-service reservation for admission to Super-Specialty courses.
Approaching the Apex Court bench, the Additional Advocate General of Tamil Nadu Government, Mr. Amit Anand Tiwari pointed out that it was the Director General of Health Services (DGHS) which conducted the counselling and not the State.
Medical Dialogues had earlier reported that while considering the matter of 50% in-service reservation in the NEET-SS Counselling, the top court bench had allowed the reservation in Tamil Nadu for the academic year 2021-2022.
Back on November 7, 2020, when the Tamil Nadu Government had allocated 50 per cent reservation in postgraduate super-specialty seats, the order was challenged. Although the Supreme Court had stayed the reservation policy last year, the Tamil Nadu High Court granted in-service reservation in this year.
Also Read: Tamil Nadu to get 50% NEET SS Reservation for In service: SC
Following this, the top court also held that there was no case made for continuing the interim protection and accepted that the States were competent in providing In-service reservation in PG medical courses.
The Apex Court noted last week, "We are of the view that no case is made out for continuing interim protection which was granted for the academic year 2020-2021 by interim order dated 27.11.2020. Thus, we reject the prayer in this regard. Needless to say, that the State of Tamil Nadu would be at liberty to continue counselling for academic year 2021-2022 by taking into consideration reservation provided by the State."
However, the Additional Advocate General for the State of Tamil Nadu approached the top court again and sought correction in the top court's order.
As per the latest media report by Live Law, pointing out that the counselling for Super-specialty courses is conducted by the Director General of Health Services (DGHS), and not the State of Tamil Nadu, the state requested for a correction.
Taking note of the submission, the bench assured the AAG that the corrections would be made.
Also Read: States competent providing In-service Reservation in NEET SS: SC
Source : with inputs M.A
Barsha completed her MA from the University of Burdwan, West Bengal in 2018. Having a knack for Journalism she joined Medical Dialogues back in 2020. She mainly covers news about medico legal cases, NMC/DCI updates, medical education issues including the latest updates about medical and dental colleges in India. She can be contacted at editorial@medicaldialogues.in.