Distressed after writing NEET 2021, Aspirant ends life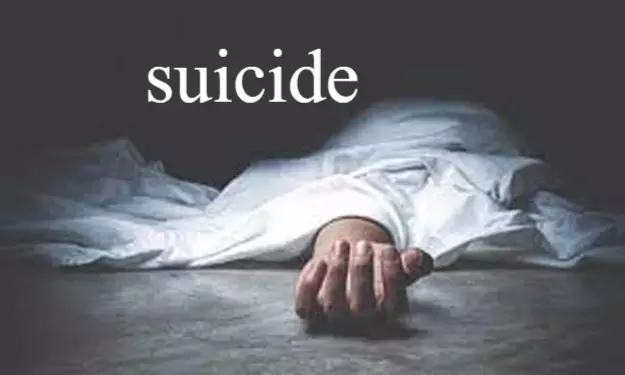 Chennai: Even though it hasn't yet been one week the National Eligibility-cum-Entrance Test has been conducted, Tamil Nadu has witnessed another NEET aspirant commit suicide as a 17-year-old student took her own life on Wednesday after her exam didn't go as per expectations.

The late student hailing from Thalaiyarampattu village near Katpadi had scored 510 out of 600 in her Class 12 exams. However, she allegedly took her own life as she feared failing in the centralized medical entrance test, NEET, which was held on Sunday, adds the News Minute.
Her body has been sent to the Vellore Government Hospital and Medical College for postmortem and the matter is being investigated by the Katpadi DSP and Revenue Inspector. The Katpadi police have booked a case under section CrPC section 174.
Meanwhile, the Chief Minister M K Stalin in a Tweet has requested the students not to take their own lives and has asked them to stay strong.
This is the third NEET aspirant in the State to commit suicide. Medical Dialogues had recently reported that a 19-year-old boy from Koozhaiyur village near Mettur took his life as he allegedly feared failing in NEET for a third time.
Also Read: NEET Exemption: Tamil Nadu Assembly passes bill scrapping MBBS entrance test

NEET was introduced in India as a centralized test for admitting medical students at both undergraduate and postgraduate levels. However, since its inception, Tamil Nadu has been protesting against the same as after the test was introduced more than a dozen students of underprivileged social background had committed suicide. These students belonging to remote areas were unable to access the necessary resources for clearing the entrance examination.

Medical Dialogues had previously reported that the State had formed a high-level panel to study the impact of the National Eligibility-cum-Entrance Test, NEET on aspirants in Tamil Nadu, especially those belonging to the rural areas, and socially disadvantaged sections.
It was decided that the eight-member committee led by a retired judge of Madras High Court, A K Rajan would study the impact of the screening test required for medical admissions on the students and submit its recommendations within a month.
Almost all parties including the ruling DMK and the main opposition AIADMK are on the same page as regards NEET and they have been demanding that the test be scrapped arguing that it went against social justice.
Recently, the Tamil Nadu Government passed the Bill to exempt the state from the MBBS/BDS entrance test, NEET and allow admission to medical and dental courses based on Class 12 marks.
Also Read: Fearing 3rd NEET attempt, TN aspirant commits suicide hours before exam

As per the latest media report by The News Minute, the student hailing from Thalaiyarampattu village near Katpadi was a student of Thottapalayam School and she appeared in the NEET examination from Kingston College of Engineering. However, she allegedly told her mother that the paper was tough and she couldn't do well and from the day of exam she appeared to be disturbed.

The daily adds that on Wednesday morning her parents, who are daily wage earners and belong to OBC community, had left for work and when her mother returned she found the daughter to be dead inside her room.
Speaking to the daily, the mother of the late student said, "No other child in India should suffer what my child has, these thoughts shouldn't come in their minds. Ban this NEET first. Ban it."
Mentioning that she has three daughters, the mother of the late student further told the daily that she could give education to one of her daughters and she had assured her daughter that she would provide her education by daily wage work.
While commenting on the matter, the DSP of Katpadi told Indian Express, "She is the youngest of four siblings. All her elder sisters have been married. Her parents are daily wage laborers. Around 9:30 today (Wednesday), when her parents had gone to work, she took the extreme step."
Meanwhile, the Chief Minister of the State M K Stalin has requested the students not to take their lives and has asked them to stay strong.
"I was shattered to pieces hearing the news of death of these students. I am right now in the same mood as I was in 2017 when ***, who was a student, died by suicide. I am worried and I don't want another such incident. Your (students') lives are priceless. It is important not just for you, but also for the nation. You are the future of this country. I request you not to take your own life and leave your parents in a state of suffering. All of you should study with the confidence that you can become doctors, and nothing can stop you from achieving your goal. Not just in education, you should become great personalities by building your self-confidence as well. Destiny can be defeated by wisdom," Stalin was quoted saying by the daily.
Source : with inputs