Do not travel back to institute until you get recall notice: JIPMER tells its MBBS, PG Medical Students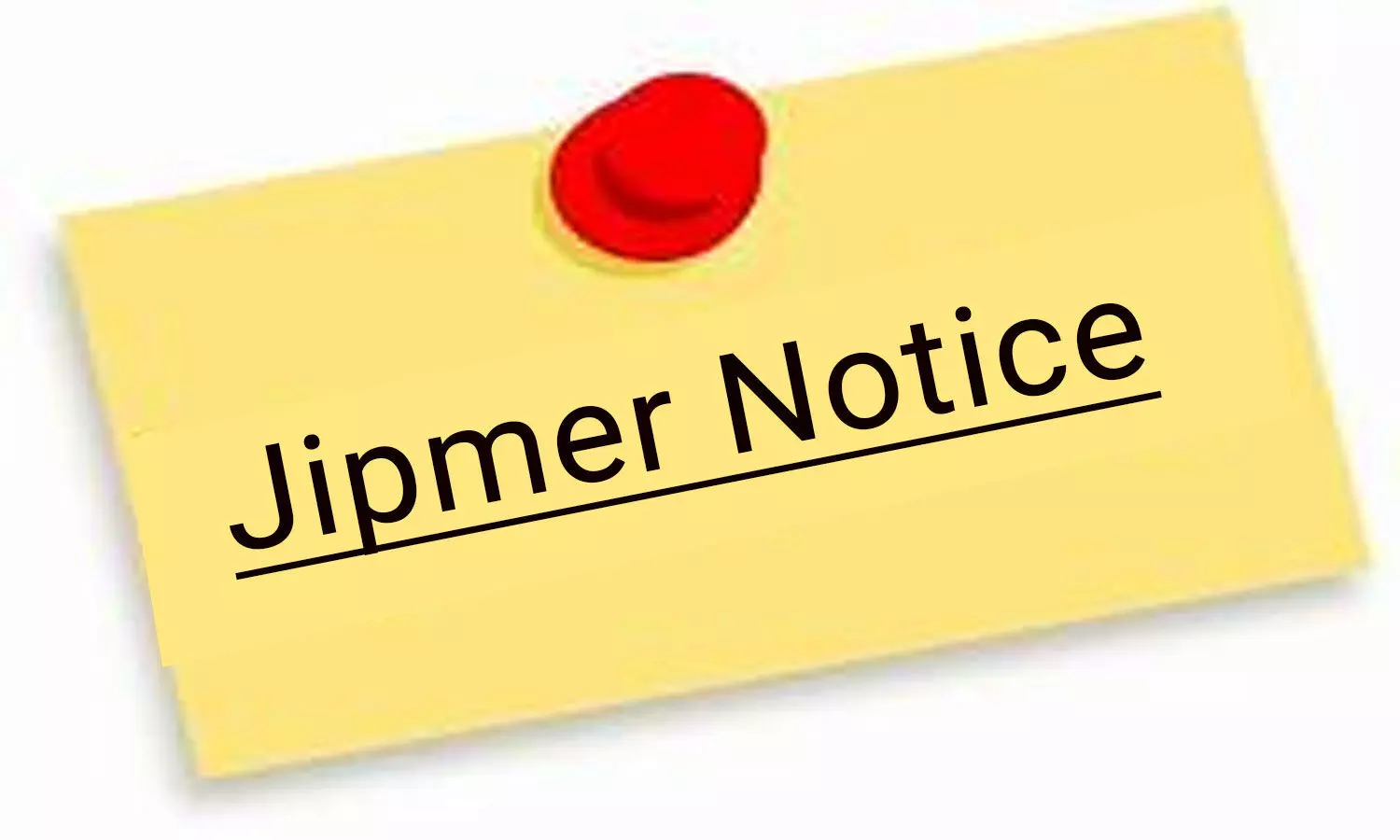 Puducherry: Through a recent notice, the Jawaharlal Institute of Postgraduate Medical Education and Research (JIPMER) has instructed its UG and PG students to not travel back to the institute campus until they get a recall notice or an official initiation from the Dean.
Earlier, the institute had notified all its MBBS students about the tentative schedule that the institute had released for recalling them for interaction to address their concerns amid coronavirus lockdown. Batch-wise discussions were held through video conferencing with all the MBBS students on 23rd, 26th, and 27th May 2020. All the concerned HoDs along with Dean (Academic), Dean Karaikal, and Associate Dean (Academic) interacted with the students to address their concerns.
It was decided that the students will be recalled to JIPMER in a batch-wise manner to prevent sudden crowding of hostel premises. However, many students travelled back to the institute.
Now, releasing an official notice clarifying on the issue, JIPMER has clearly stated:
In view of the COVID-19 Pandemic, all the UG & PG Students are instructed Not to Travel back to JIPMER, Puducherry until they get intimation from Dean (Academic) or a recall notice from the JIPMER Administration.
The Students can seek clarifications if any, from the Academic Section by calling the helpline number 041 3 — 229 8288 and through the following E-Mail Id's.
1. jipmermbbs@jipmeredu.in (M.B.B.S Courses)
2. jipmerbsc@jipmeredu.in (B.Sc & M.Sc Nursing & Allied Medical Sciences)
3. jipmerpgcourses@jipmer.edu.in (All PG Courses)
To view the official notice, click on the link given below:
https://medicaldialogues.in/pdf_upload/pdf_upload-129734.pdf

The tentative schedule for recall that was suggested by the Office of the Dean (Academic) is as follows:

After 15th July: 2nd and 9th semester.
1st week of August: 4th and 6th semester.
Kindly note that the above schedule may change according to the advisories issued by the Government of India from time to time and depending upon the prevailing circumstances in July 2020 due to the COVID-19 pandemic. The students are advised to visit JIPMER Official web-site for advisory updates.
Read also: JIPMER Recalls MBBS Students Batchwise, Releases Tentative Schedule