Dumka Medical College gets NMC nod for 100 MBBS seats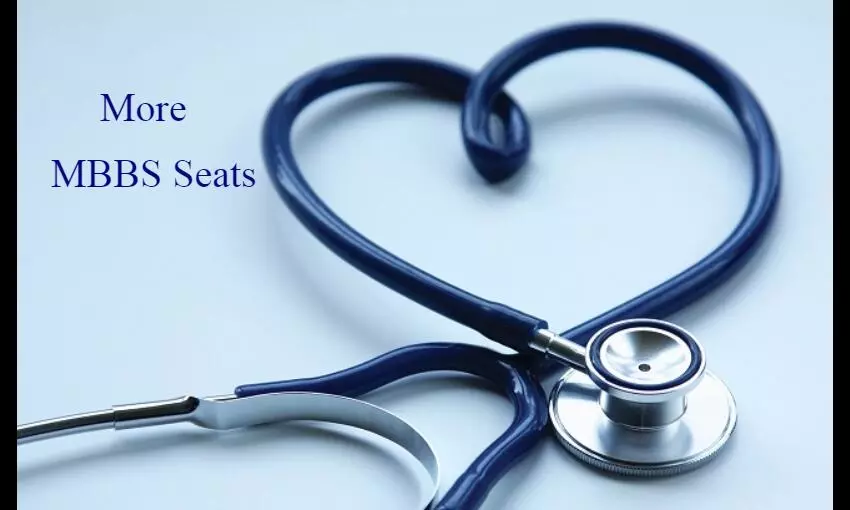 Daltonganj: Bringing relief to the Jharkhand State Health Department, the Medical Assessment & Rating Board (MARB), operative under the National Medical Commission (NMC) has granted approval to the Phulo Jhano Medical College, aka Dumka Medical College for filing up 100 MBBS seats.

Recently NMC had denied granting permission to the medical college for admitting MBBS students. However, the Renewal of permission for the MBBS course for the academic year 2021-2022, has come after the MARB considered the affidavit submitted by the Principal of the medical college.
However, the letter by MARB has further clarified that "The Permission is valid for one year and for admitting only one batch of MBBS students against the annual intake of 100 MBBS seats during the academic year 2021-2022. The next batch of students in MBBS course will be admitted in the college only after permission of Medical Assessment & Rating Board of NMC for renewal/recognition."
"Admissions made in violation of the above condition will be treated as irregular and action will be initiated under NMC Act & Regulations made there under," stated the letter.
"Discrepancies, if any, may be immediately brought to the notice of the Medical Assessment & rating Board of the NMC and the State Govt." further added the letter dated September 30, 2021.
This comes after recently the apex medical education regulatory body, NMC had stalled admission at three medical colleges in Jharkhand and it had cost the State to lose 300 MBBS seats in total.
Medical Dialogues had earlier reported citing lack of necessary facilities at Palamu, Dumka, and Hazaribagh Medical colleges, the NMC had decided to put on hold the MBBS admissions to these medical colleges.
Stalling the MBBS admission at three medical colleges, NMC had further highlighted the deficit of faculty members, absence of libraries and laboratory equipment at these medical colleges.
It should further be mentioned in this context that these three colleges weren't allowed to take in students for the MBBS course last year either due to NMC's ban. In November 2020, chief minister Hemant Soren had written a letter to the NMC, requesting the regulatory body to reconsider the decision. Soren had also requested NMC chairman Dr. Suresh Chandra Sharma to allow admissions for the 2020-21 session and assured him that the state government is committed to fulfilling all academic and infrastructural requirements as per the NMC norms by November 30th, 2020. However, the commission hadn't budged and didn't allow fresh admission in the last session.
Also Read: NMC holds MBBS Admissions At 3 Jharkhand Medical Colleges