Hard work pays off: Wards of farmers, paan vendor, cowherd shine at NEET 2020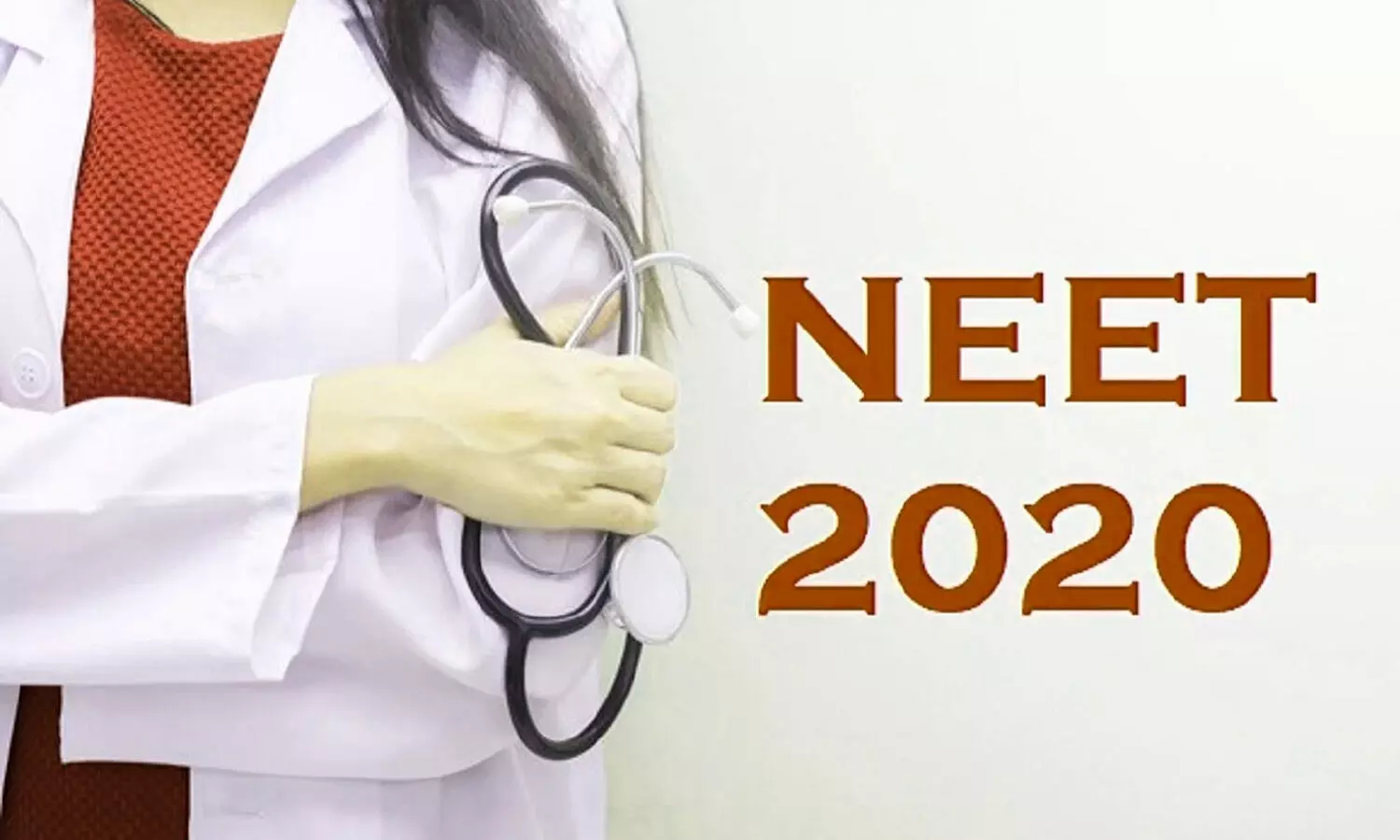 Jaipur: The recently declared NEET 2020 results have shown that students from all backgrounds regardless of expensive coaching classes can reach new heights with sheer hardwork in the field of medical education, entry to which is known to be a cut-throat competition for the aspirants.

With this determination, a 17-year-old candidate, Anil Kumar, son of a farmer at Bissau town in Jhunjhunu, a Jeevithkumar, a son of a cowherd and an MGNREGA worker from Theni district of Tamil Nadu, Lakshmi Shivasali, daughter of a paan vendor as well as 19-year-old Sayan Rana, the son of a marginal farmer in West Midnapore's Debra have proved that lack of facilities can't deter someone from being successful.
Anil Kumar has successfully secured 77th national rank in his first attempt for NEET 2020 and set to grab a seat in AIIMS Delhi. To fulfil his dream of becoming a doctor, his father had borrowed money from the local landlord to meet his expenses in Kota.
"I had only two choices. First, a stethoscope around my neck and second the steering wheel of a tractor back home. I was under the constant pressure of the debt my father had taken for my education in Kota. I am happy to have made judicious use of the borrowed money. Now, we hope the money can be returned once I am settled down," said elated Kumar.
He is sure of getting a seat in AIIMS, Delhi even in the overall category and would like to do specialization in neurosurgery for a reason.
He has been a bright student and studied in a private school in Bissau on a scholarship. He went to Kota in 2016 to live with his aunt who worked as a helper in a girl's hostel in Kota. There he saw his cousin brother preparing for NEET which drew his interest in the medical profession. He completed his Class XII in 2018 and had to wait for two years to turn 17 which is the minimum age to appear in the examination.
Also Read:NEET 2020 Results: Check out Analysis, Percentile Cut-offs
Kumar aims to make medical facilities not restricted to bigger towns and cities. Speaking to TOI, he said, "My mother is down with a neurological disorder which remained undiagnosed for years due to lack of medical professionals in this area."
Anil said, "I was very overwhelmed when 2020 arrived, but Corona extended my wait, and the lockdown was announced. Due to all this, I was very disturbed, but Allen's faculty motivated me throughout and gave me tips on how to use the lockdown period effectively. So I used the time to revise my syllabus again and again. And as I revised, a lot of doubts started to arise. But I was able to solve every doubt with the help of my faculties. Now I want to become a successful Doctor and do something great for my village and my country," he added while talking to Times Now.
Jeevithkumar scored 664 marks out of total 720 in his second attempt of taking the examination and topped the list of students from government schools in the country who have cleared NEET this year.
Speaking to ANI, Jeevithkumar said he might not be able to pursue medical education as the fees of even the government colleges are beyond his family's reach.
"It wasn't my aim to become a doctor, but I tried it because the exam was very hard to crack. Now I would like to pursue MBBS course, but my family wouldn't be able to pay the fees for even government colleges, let alone a private one. I want to request people to help me pursue my studies," he said.
"Last year I wrote the exam only to realise how tough it was. I planned to write it again and my teachers helped me in joining a NEET coaching and this time I was able to score 664 marks which made me the national topper among government school students across the country," he added.
From Karnataka, Lakshmi Shivasali, daughter of Manjunath, has secured 1,811 All-India Rank in NEET 2020. She had qualified the MBBS entrance exam last year as well at 55,212 rank, however, she had to opt out since the family could not bear the funds to pay the medical course fee of a private medical college. She is also set to secure a seat in a government medical college.
"The journey to becoming a doctor will begin and all this has been made possible by the support of my father and mother. All my teachers also encouraged me a lot. I put tremendous effort into NEET this time, and took coaching in Bengaluru too," Lakshmi told The Times of India.
Meanwhile, from Kolkata, the 19-year-old Sayan Rana, the son of a marginal farmer in West Midnapore's Debra, secured his general rank of 10,592, and an OBC rank of 3,962, he hopes that this will secure him admission at one of the state-run medical colleges. He had juggled between his studies and work in the fields to realize his dream — to become a doctor.
"I could not afford books. My teachers provided books for me. My family does not have a proper income, the earnings from the fields can barely help us for four months at a stretch. We are heavily dependent on the subsidized rations," he said
"I have been told that I need to pay a fee of Rs 10,000 for the medical college counselling. I have approached my teachers for help again." Sayan said some local traders have told him that they can provide his family a 'soft loan' which must be repaid once he completes his MBBS.
"I used to study early in the morning and even late on at night when I had to work in the fields. I also used to earn Rs 180 a day as a daily wage labourer. It has been a battle to continue studies," he said. Due to the lockdown, he added, there was no work in the fields, which helped him concentrate more on studies. "To help my family, I worked during the unlock phase to earn Rs 30 for some days spraying disinfectants in the fields," he said.
National Eligibility cum Entrance Test, NEET is the gateway to MBBS and BDS admissions in the country. The students who intend to pursue MBBS and BDS in India need to qualify the mandatory test.
The result of the NEET 2020 was announced on October 16th with over 7.7 lakh candidates qualifying the exam.
Source : with inputs