MBBS Admissions For Wards Of COVID Warriors: MCC issues notice for Delhi applicants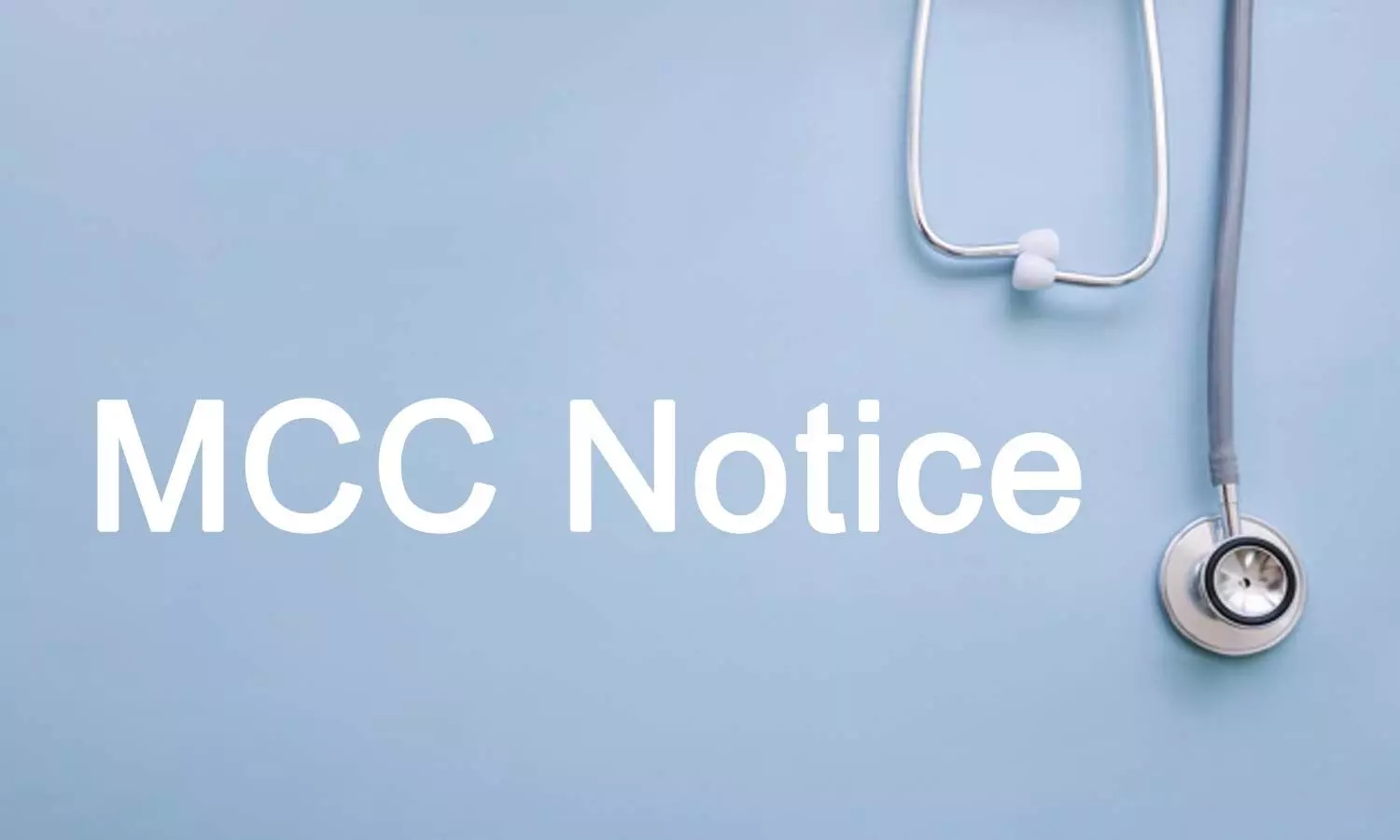 New Delhi: Through a recent notice, the Medical Counselling Committee (MCC) has released an application concerning information for Delhi based aspirants who are eligible NEET 2020 qualified candidates and seeking MBBS admission under the newly introduced category called 'Wards of COVID Warriors'.
The Delhi based MBBS aspirants have been asked to send their applications to a certain address.
For the first time, a special category has been created- for 'wards of covid warriors' and the nominations of candidates will be made by the Medical Council Committee, DGHS for MBBS Admissions this year. The health ministry had launched this reservation in its endeavour to dignify and honour the noble contribution made by the COVID Warriors in the treatment and management of COVID patients across the country amid the pandemic.

The category comes in subject to the guidelines for selection and nomination of candidates against Central Pool MBBS seats for the academic Year 2020-21.
5 MBBS seats have been reserved under this category with 1 each in NSCB Medical College, Lady Hardinge Medical College, Mahatma Gandhi Institute of Medical Sciences, JLN Medical College and Govt Medical College Haldwani.
With the implementation of the category, the MCC has invited applications from interested and eligible Children of "COVID Warriors (Deceased)" through respective Directorate of Medical Education (DME)/ Directorate Health Services (DHS) of their domicile states.
The applications, filled in the Format appended below, along with all supporting documents, duly certified by respective Directorate of Medical Education(DME)/ Directorate Health Services (DHS), should be submitted to respective DME/DHS. who will then forward to MCC for allotment as per NEET Merit.
Now, the MCC has particularly asked the candidates belonging to Delhi can send their applications at the following address:
Dr Poonam Panwar, CMO NFSG
Nodal Officer (NEET Covid Warrior)
Email Id: neetcovidwarrior2020@gmail.com
Terms & Conditions for eligibility:
a) Definition of COVID Warrior: As defined by the Ministry of Health & FW vide their OM dated 18.11.2020 and 23.11.2020, which is quoted below:
"Covid Warriors means Public healthcare providers including community health workers, who may have to be in direct contact and care of COVID-19 patients and who may be at risk of being impacted by this. Private hospital staff and retired/volunteer/local urban bodies/contractual/daily wage/ad-hoc/outsourced staff requisitioned by States/Central hospitals/autonomous hospitals of Central/States/UTs, AIIMS and INIs/Hospitals of Central Ministries drafted for COVID-19 related responsibilities are also included."
b) Only NEET Qualified and eligible children of COVID Warriors to be considered;
c) Nominations/ Applications to be routed through respective Director Medical Education/ Director of Health Services of concerned State/UT after scrutiny about their eligibility;
d) Candidates are required to state their preference of medical colleges where one seat in each college is made available. The names of the colleges are:
(i) Lady Hardinge Medical College, New Delhi (for Girls only),
(ii) MGMS, Wardha, Maharashtra
(iii) NSCB Medical College, Jabalpur, MP
(iv) JLN Medical College, Ajmer, Rajasthan
(v) Govt. Medical College, Haldwani, Uttarakhand

To view the official notice, click on the following link:
https://mcc.nic.in/UGCounselling/Home/ShowPdf?Type=E0184ADEDF913B076626646D3F52C3B49C39AD6D&ID=5E647C2C4C71C35F4870A8433DC2939F479F7C98