MCC NEET SS Counselling mop-up round final results OUT, Download allotment letter now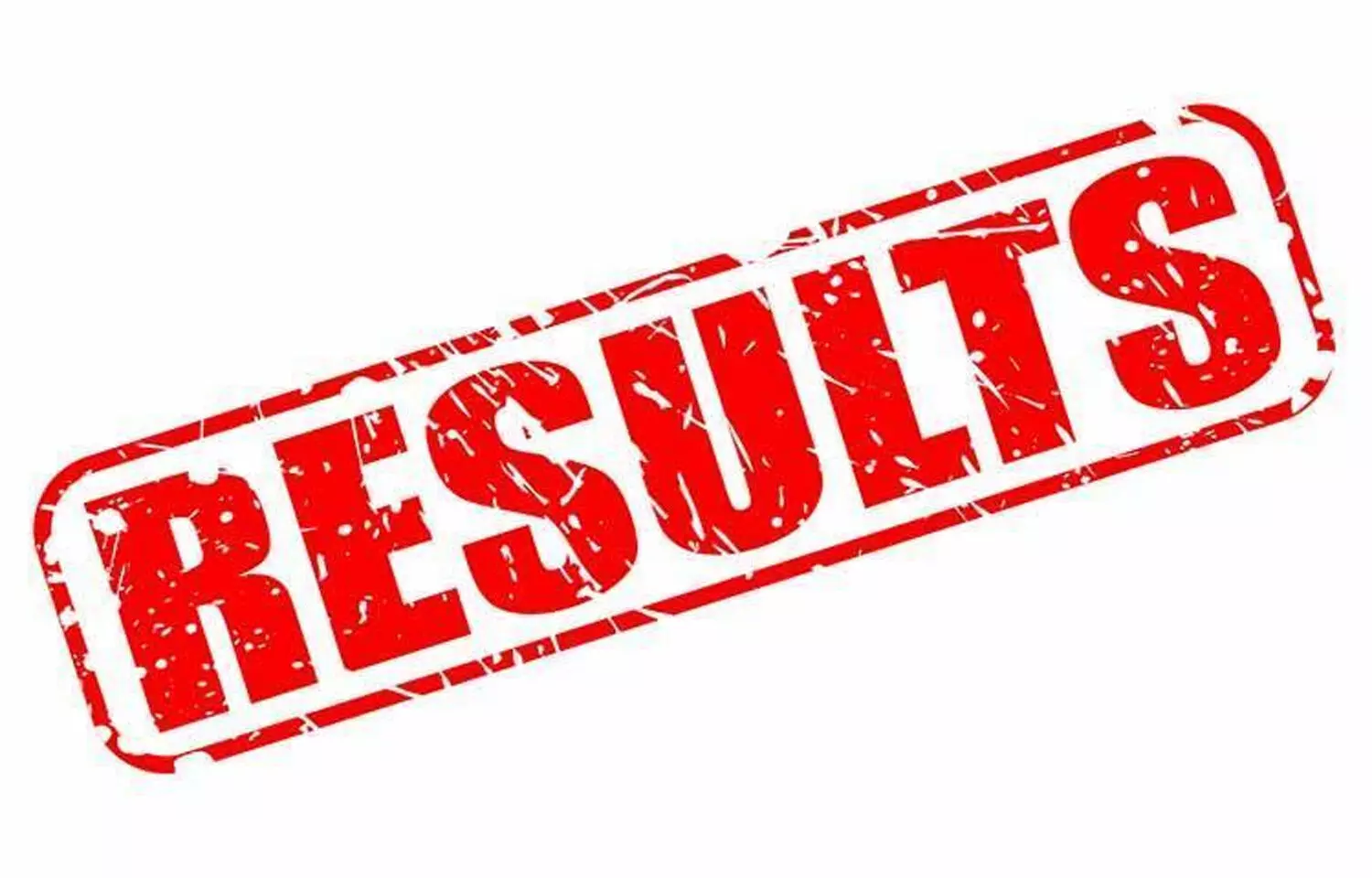 New Delhi: The Medical Counselling Committee (MCC) has released the final results of the NEET SS Counselling mop-up round session with respect to this academic year's admissions into DM, MCh and DNB SS courses.
It is for the information to all the candidates who have participated in Mop Up Round of Super Speciality Counselling for D.M/ M.Ch/ DNB courses that the final Result for Mop Up Round of SS Counselling 2020 is now available along with the allotment letter for further reporting process.
To view the final results, click here

The MCC had earlier informed about the addition and withdrawal of DM, MCh and DNB SS seats from the seat matrix of NEET SS Counselling mop-up round session.
A total of 6 DNB SS seats have been withdrawn from 2 specialties including Critical care and Nephrology. 1 seat each of DNB SS Nephrology at Muljibhai Patel Urological Hospital, Gujarat; Sterling Hospital, Gujarat and Sir Hurkisondas Nurrotumdas Hospital and Research Centre has been removed from the seta matrix of mop-up round NEET SS counselling.
Meanwhile, 1 DNB SS seat each in the specialty of critical care has been withdrawn from the institutes of Fortis Hospital Mulund Goregaon, Mumbai; Bangalore Baptist Hospital Bellary Road, Hebbal, Bangalore and Dr. B L Kapur Memorial Hospital, Pusa Road, New Delhi.
According to the list released by the MCC, of the total 12, 2 are for DM Cardiology, 1 each at the Institute of Post Graduate Medical Education and Research, Kolkata and Sanjay Gandhi Postgraduate Institute of Med Sciences, Lucknow.
1 seat is in the speciality of MCh Surgical Gastroenterology at Ram Manohar Lohia Institute of Medical Sciences, Lucknow.
The rest 9 are DNB SS seats added in the mop up round. 1 seat each is in the specialities of Critical Care Medicine at Batra Hospital and Medical Research Centre, DNB SS Nephrology at Kovai Medical Centre, Coimbatore and DNB SS Medical Oncology at Krishna Institute of Medical Sciences, Telangana. 3 DNB SS seats, 1 each in Thoracic Surgery, Gastroenterology and Surgical Gastroenterology are vacant at Medanta The Medicity, Gurugram, Haryana for the NEET SS candidates.
! seat in DNB SS Gynaecologic Oncology is available at Rajiv Gandhi Cancer Institute and Research Centre Rohini, New Delhi while 1 seat in DNB SS Pediatric Intensive Care is vacant at Surya Children's Medicare (Formerly Surya Children`s Hospital). Meanwhile, 1 seat in the speciality of DNB SS Medical Oncology is vacant at Tata Medical Centre Newtown Rajarhat Kolkata.
Schedule of online counseling for mop-up round of D.M/ M.CH & DNB SS seats – 2021
Sl. No.

Fresh Registration/Payment

Choice Filling & Choice Locking

Processing of Seat Allotment

Publication of Result

Reporting at allotted College

1st February 2021

to

2 nd February 2021

(up to 12:00 NOON as per the server timing)

*Payment facility will be available till 2nd February 2021 up to 03:00 PM as per server time.

1 st February 2021

to

2 nd February 2021

Choice Locking will be available from 03:00 PM up to 11:59 PM of 2nd February 2021 (as per Server timing)

3 rd February 2021

4 th February 2021

5 th February 2021 to

8 th February 2021 (up to 05:00 PM as per the Server timing)

(2-Days)

(2-Days)

(1-Day)

(1-Day)

(4-Days)
For more details, log on to the official website of MCC: