MCC reverts back RIMS Imphal PG Medical Seats to institute for Mop Up Counselling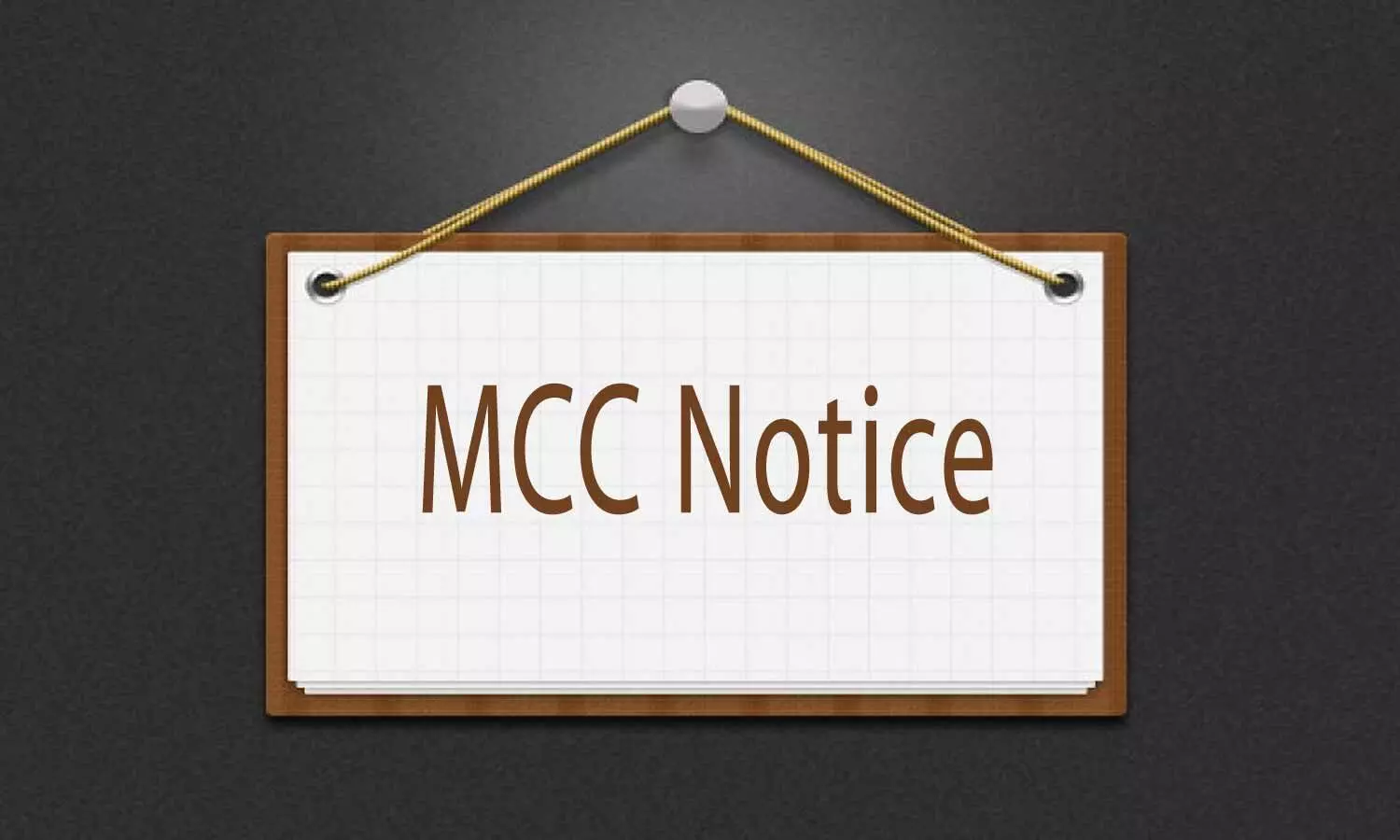 New Delhi: Through a recent notice, the Medical Counselling Committee (MCC) has informed that it has reverted back the vacant seats of All India Quota of Regional Institute of Medical Sciences (RIMS, Imphal) to the institute for Mop-up round Counselling.
This is in reference to the upcoming Mop Up Round of PG Counselling 2020 for Central /Deemed Universities. The MCC states:
The vacant seats of All India Quota of RIMS, Imphal which were to be included for Mop Up Round of counselling by MCC are being reverted back as MCC of DGHS conducts counselling on All India basis without the condition of Domicile.
Therefore, the counselling for vacant seats of RIMS, Imphal will now be conducted at Institute level according to their rules & regulations.
Earlier, a letter has been written by Dr A. Santa Singh, Director, Regional Institute of Medical Sciences Imphal to the DGHS asking it to Not to include seats of RIMS Imphal quota/returned seats in Mop-up round to avoid litigation.
The director notified the authority that RIMS has given 50% of 148 PG seats in AIQ. At the same time, RIMS used to conduct counselling for the admission of the remaining 50% of seats, which distributed to 7(seven) beneficiary North East States. After 2nd counselling, DGHS (MCC) returned back 17 PG seats to RIMS Imphal(copy enclosed for your reference).

Further, RIMS has already issued a notice for 2nd State Counselling for the remaining state seats as well as 17 seats returned from AIQ. At this stage, if we change this arrangement, there are chances of litigation.
Hence, RIMS may be allowed to continue the state counselling on the 28th July 2020 as per the Notice dt 8th July 2020(copy enclosed) and you are requested not to include these seats in the Mop-up round of MCC to be held on 13th July 2020, the letter read.
The said request has accordingly been considered by the MCC which now released the aforementioned notice.
For official notice, Click on the following link:

https://medicaldialogues.in/pdf_upload/pdf_upload-131549.pdf

Read Also: AIQ PG Medical seats vacant after Round 2 reverted to states: MCC