Applying to DU for PG Medical Admissions? 327 MD, MS, PG Diploma seats available, details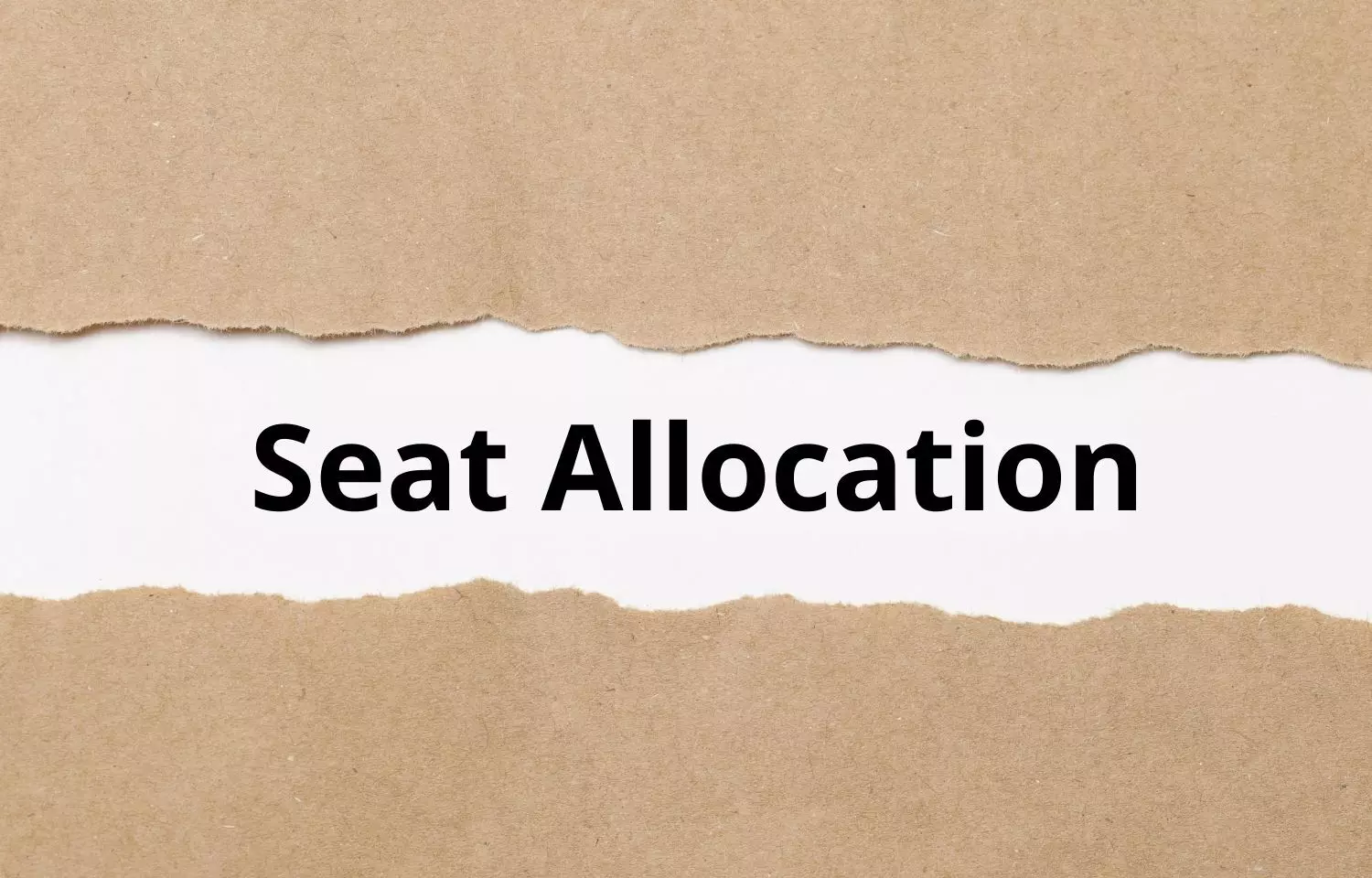 New Delhi: Through a recent notice, Medical Counseling Committee (MCC) has released the Seat Matrix for MD/MS and PG Diploma seats available at medical colleges affiliated to Delhi University for NEET PG Counselling 2021.
MCC conducts the NEET PG Counselling for 100% seats (All India Quota seats + Institutional Quota seats) of Central Universities including Aligarh Muslim University/ Banaras Hindu University/ University of Delhi/ Central Institutes as per eligibility conditions.
According to the seat matrix, a total of 327 seats are available for candidates across 10 medical colleges in Delhi.
A total of 27 courses are being offered, 22 for Post Graduate degree and 5 courses for PG Diploma.
Post Graduate courses being offered at DU medical colleges:
MD Biochemistry
MD Microbiology
MD Pathology
MD Radio-Diagnosis
MD Psychiatry
MD Obst. and Gynae /MS Obstetrics and Gynecology
MD Anaesthesiology
MD Derm.,Vene. and Leprosy/ Dermatology / Skin and Venereal Diseases/ Venereology
MD Forensic Medicine

MD General Medicine
MD Paediatrics
MD Physiology
MD Preventive And Social Medicine/ Community Medicine
MS ENT
MS General Surgery
MS Ophthalmology
MD/MS Anatomy
MD Pharmacology
MD Radiotherapy/Radio Oncology

MS Orthopaedics
MD Community Health and Admn.
MD Tuberculosis and Respiratory diseases/Pulmonary Medicine /M.D. Respiratory Medicine
Of the PG degree courses, MD Paediatrics has the highest number of seats allotted with 34 seats. Whereas MD Obst. and Gynae has 30 seats, MD General Medicine has 29 seats, MD Radio-Diagnosis and MS General Surgery has 21 seats. Rest all the courses have less than 20 seats.
Diploma courses
Diploma in Anaesthesiology
Diploma in Radiation Medicine
Diploma in Gynae and Obst
Diploma In Child Health/ Paediatrics
Diploma In Health Administration
Diploma Health administration has the highest number of seats allotted (3 seats). Whereas Diploma in Radiation Medicine has 2 seats. Rest all the courses have 1 seat each.

Round 1 counseling for All India Quota/ Deemed/ Central Universities/ Institutes/ PG DNB/ AFMS to be conducted by MCC of DGHS will be carried out from 12th January 2022 to 21st January 2022; while State Counselling is to be conducted by respective State authorities will be held from 20th January 2022 to 24th January 2022.
For Round 1, candidates have to first register with the MCC. After the registration, they will have to select and lock their medical college preferences from the options available till January 17. The verification of candidates by the respective institutes would be conducted from January 18 to January 19, 2022. This will be followed by the seat allotment process, on January 20 and 21. The result will be declared on January 22, 2022.
The last date of joining after the completion of overall counseling procedures including stray vacancy round is 16th March 2022 for AIQ seats and 10th March 2022 for state counseling candidates.
All the concerned candidates seeking admissions to MD, MS, DNB, PG Diploma courses this academic year are advised to check out the detailed schedule as follows:
S./ No.

Schedule for Admission

All India Quota/ Deemed/ Central Universities/ Institutes/ PG DNB/ AFMS to be conducted by MCC of DGHS

State Counselling to be conducted by respective State Counselling

authorities

1.

Ist Round of Counselling

12th January 2022 to 21st January 2022

20th January 2022 to 24th January 2022

2.

Last date of Joining

28th January 2022

2nd February 2022

3.

2nd round of Counselling

3rd February 2022 to 11th February 2022

10th February 2022 to 15th February 2022

6

Last date of joining

19th February 2022

21st February 2022

7

Mop up Round

24th February 2022 to 4th March 2022

25th February 2022 to 28th February 2022

8

Last date of joining

10th March 2022

2nd March 2022

9.

Online Stray Vacancy Round for All India Quota/ Central & Deemed Universities/ PG DNB Seats

(Forwarding the list of students in order of merit equaling to Ten times the number of vacant seats to the Deemed Universities by the Counselling Authority after

Seat Processing)

11th March 2022 to 16th March 2022

6th March 2022

10.

Last date of joining

16th March 2022

10th March 2022