MBBS Admission at NIMS Medical College Jaipur: Check out fee structure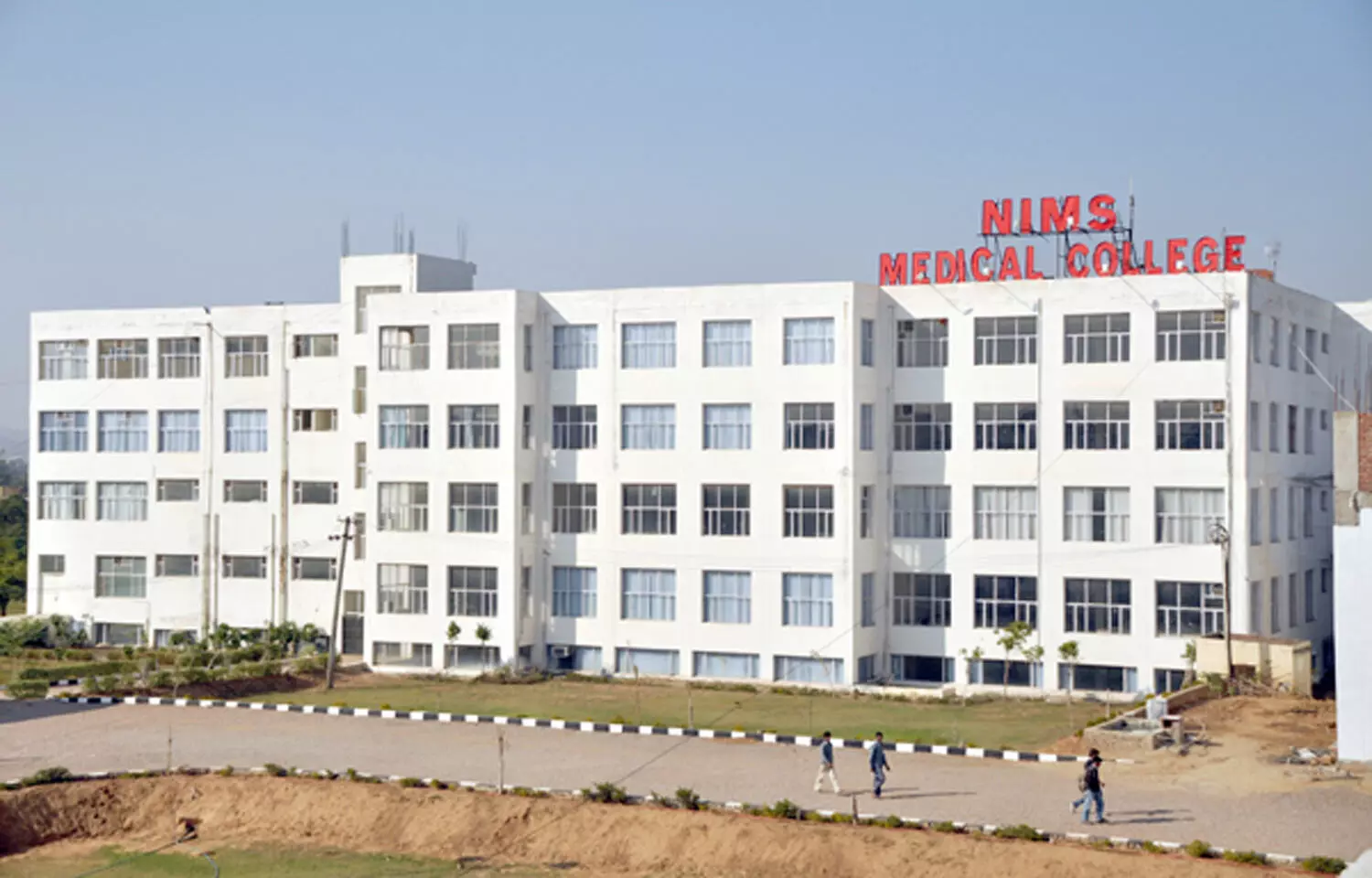 Jaipru: The NEET UG Medical/Dental Admission/Counselling Board-2020 has released the MBBS fee structure at National Institute of Medical Sciences & Research, Jaipur (NIMS) for this academic year 2020-21.
All the concerned MBBS aspirants seeking admissions to NIMS Jaipur, can view the said details mentioned below:
National Institute of Medical Sciences & Research, Jaipur (NIMS)- College fee for MBBS 2020-21.
Annual tuition fee for candidates-consolidated amount to be paid at the time of Admission

Seat type

Annual fee

Caution money

Seminar/Conference Fees

Annual hostel Fees(Triple Seater)

Total

College

Hostel

State Quota Fees

18,00,000/-

1,00,000/-

1,00,000/-

6,000/-

2,00,000/-

-

Management Quota Fees

20,00,000/-

1,00,000/-

1,00,000/-

6,000/-

2,00,000/-

-

Minority Quota Fees

-

-

-

-

-

-

Name of Bank Account( in favour of)

NIMS University Rajasthan, Jaipur

Bond/Bank Guarantee, if any(mention briefly bond condition and amount (enclose bond proforma)

NIL
To view the official notice, click on the following link:

http://www.rajugmedical2020.com/docs_upd/nims fees information 24.12.2020.pdf

National Institute of Medical Science & Research is situated in Jaipur in Rajasthan state of India. Established in 2004, it is accredited from erstwhile MCI, UGC and it is affiliated to NIMS University. NIMSR, Jaipur offers 27 courses across 5 streams namely Medical, Science, Pharmacy, Paramedical, Management and across 6 degrees like MBBS, MD, MSc, MS (Surgery), MBA. NIMSR campus is spread over 60 Acres
The Nims Medical College and hospital meets recognized standard of excellence in education and has modern facilities to explore, practice, and achieve the highest standards in professional skills. The highly qualified teaching faculty at the Medical College and Hospital is as per the requirements of Medical Council of India. The students are groomed to be excellent professionals with moral and ethical values.
The institute in pursuit of its vision provides outstanding educational experience in all the disciplines of Medicine and allied Health Sciences in a supportive environment of scholarship, research, integrity, critical thinking and self directed learning. It provides comprehensive, culturally sensitive, community oriented health care to individuals and families. The Vision and mission of the institute is accomplished by using the values of congeniality, openness, inclusiveness and community involvement at a local and global level. The hard work and dedication put in by the management and the devotion of staff and faculty members combined with passion and zeal of the students have allowed the institute to scale new heights.