MBBS, BDS admissions In Maharashtra, Check out important dates, instructions and other details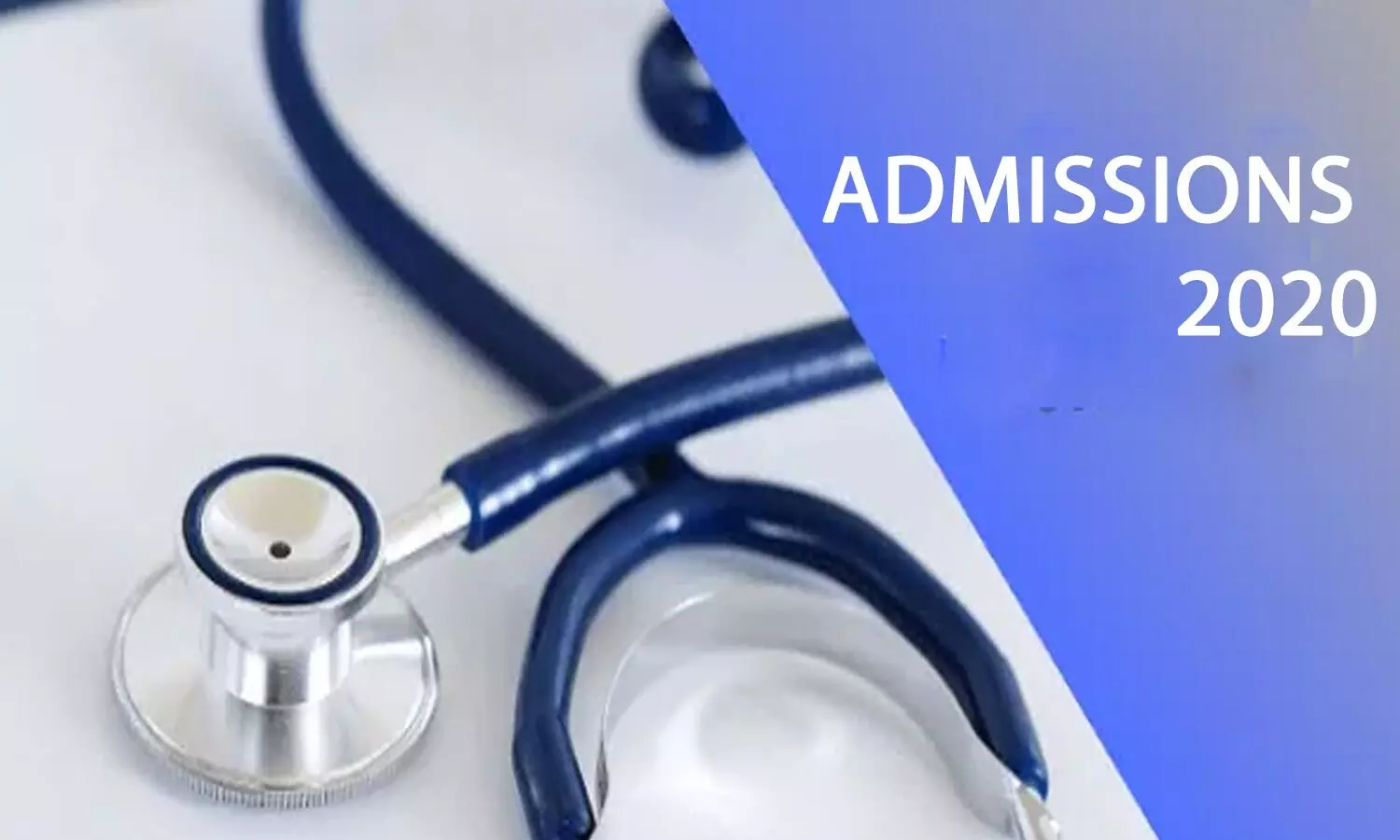 Mumbai: With the medical admission process now on, the State Common Entrance Test Cell has now released the notice, informing about the NEET-UG-2020 Admission Process for Health Science Courses including MBBS /BDS/BAMS/BHMS/BUMS/BPTh/BOTh/BASLP/BP&O/B.Sc (Nursing) courses. The online application process, as well as chice filling, is currently live with the provisional seat matrix going to be published on 13th November 2929
The Admission Process for Health Science Courses in the State of Maharashtra will require NEET All India Rank of the candidate to be filled during the Registration Process. Only NEET All India Rank needs to be filled up during the Online Registration Process.
The result of the National Entrance Cum Eligibility Test (NEET-UG-2020), conducted by the National Testing Agency, was declared on 16.10.2020. The Candidates are advised to download their Score Card (mentioning their NEET All India Rank) from NTA website.

Filling up of the Online Registration form is mandatory for applying for admission to various health science courses including MBBS/ BDS/ BAMS/ BHMS/ BUMS/ BPTh/ BOTh/ BASLP/ BP&O/ B.Sc. (Nursing). Candidates not filling up the Online Registration Form shall not be considered for admission to these courses.

The schedule for the Admission Process for the Health Science Courses is given below:
Sr.

No.

Activity

Date

1.

Publication of Information Brochure

04.11.2020

2.

Publication of Seat Matrix

05.11.2020

3.

Online Registration and Payment of Registration Fees Through Online Payment Gateway for MBBS/ BDS/ BAMS/ BHMS/ BUMS/ BPTh/

BOTh/ BASLP/ BP&O/ B.Sc (Nursing)

05.11.2020 after 11:00 AM

to 12.11.2020 up to 05:00 PM

4.

Online Preference (Choices) Filling Process for

MBBS / BDS course only.

06.11.2020 to 13.11.2020

up to 11:59 PM
5.

Publication of Provisional Merit List for MBBS

/ BDS course only.

13.11.2020 by 08:00 AM

6.

Declaration of selection list of 1st Round for

MBBS / BDS course only.

15.11.2020 after 05:00 PM

7.

Last date of joining to the selected college

during 1st round for MBBS / BDS course only.

20.11.2020 upto 05:00 PM
The Schedule for second & subsequent round(s), if any, for MBBS & BDS course will be declared in due course.

The Schedule for BAMS/ BHMS/ BUMS/ BPTh/ BOTh/ BASLP/ BP&O/ B.Sc (Nursing) will be declared in due course.
The Candidates should download and carefully read the NEET-UG-2020 Information Brochure of Maharashtra State, including the instructions given in the Annexure-A, before filling up the online Registration Form. The Candidate should also familiarise herself/himself with online preference filling system for admission to Health Science Courses. The Candidate should also ascertain her/his eligibility for admission to the various courses before filling up the registration form.
All the candidates should visit our official website www.mahacet.org for Online Registration Process
Instructions for the Candidates
Steps for Online Registration Form Filling Process
| | | | | | | |
| --- | --- | --- | --- | --- | --- | --- |
| Fill Registration Form | → | Payment of Fee through Online Payment Gateway | → | Upload Scanned Documents | → | Take Printout of Registration Form |
1. After filling the Online Registration Form a candidate has to press SUBMIT button then only his/her, form will be provisionally accepted in the process.
2. A candidate will be treated as registered for the process only after successful Payment of the fee.
3. A candidate should fill only ONE Online Registration Form. She/he may carefully check and edit it, if required, before submitting the Registration Form. Once submitted, the Registration Form cannot be edited. However, the form will be treated as valid only after bank payment is received. Payment once made, shall not be refunded under any circumstances.
4. The Online Registration process will be closed on 12.11.2020 at 05.00 p.m.
5. All the candidates are requested to complete the Online Registration/Application Form at the earliest and should not wait till last date.
6. At some of the places a group of candidates give money to the agent/cyber cafe person for filling Online Registration form and making payment on their behalf. If this agent/cyber café person fails to submit Online Registration Form or fails to make the fee payment, then the sole responsibility shall lie with the candidate. Requests regarding such applications by candidates, after the last date of registration, shall not be entertained.
7. Procedure for uploading scanned Document: -
a) The candidate should upload all the available documents during online registration. All original documents must be produced at the time of document verification process.
b) Please note that candidate must upload colour scanned copy of Original Documents, after the payment is successfully made. Photocopies of documents should NOT be uploaded.
c) The size of the Document must be less than 300 KB.
d) The Document must be uploaded in PDF Format ONLY.
8. Online "Preference Form" filling process for MBBS/BDS will be between 06.11.2020 to 13.11.2020 up to 11:59 PM. The preferences will not be locked till 13.11.2020 up to 11:59 PM. Desirous candidates can edit their preferences after publication of provisional merit list. Preferences will be automatically locked on 14.11.2020 at 00:00 hrs and cannot be edited thereafter. Once the preference(s) get locked, then there is no provision to change the preference(s). These preference(s) will be used for 1 st round and subsequent round(s) including mop-up round of selection/upgradation (if any).
9. Online "Preference Form" filling process for BAMS/ BHMS/ BUMS/ BPTh/ BOTh/ BASLP/ BP&O/ B.Sc (Nursing) courses will be notified in due course.
10. The information Brochure is available on the official website of State CET Cell: www.mahacet.org.

To view the official notice, click on the following link: