MCC notifies on commencement of academic session for MBBS, BDS, Superspeciality courses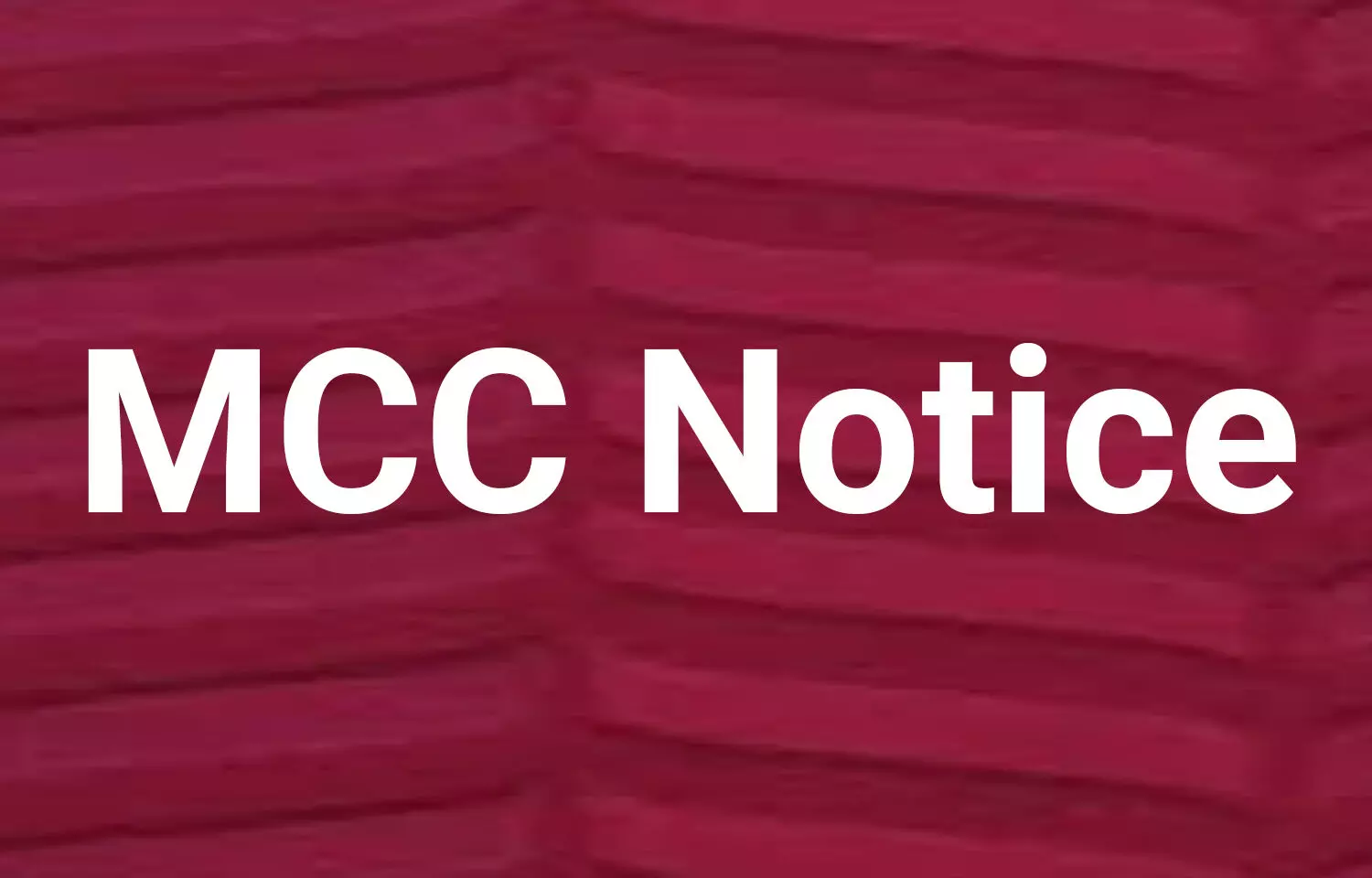 New Delhi: Through a recent notice, the Medical Counselling Committee (MCC) has informed about the commencement of this academic session of 2020-21 for MBBS, BDS and SS courses, DM, MCh and DNB SS courses across the country.
The said decision has been taken with due consultation with the authorities at the apex medical regulator, National Medical Commission (NMC).
Informing about the dates when the academic session would begin, the MCC has clearly stated in its notification:
It has been decided by the competent authority in consultation with NMC to start the academic session 2020-21 for Super Speciality (D.M/ M.Ch & DNB SS) courses from 19th January 2021 and for Under Graduate Courses(MBBS/ BDS) from 2nd February, 2021.
This notice was issued with the approval of competent authority for the information and further necessary action of medical colleges and the concerned candidates.
To view the official notice, click on the following link:
https://mcc.nic.in/UGCounselling/Home/ShowPdf?Type=E0184ADEDF913B076626646D3F52C3B49C39AD6D&ID=8534548C7FFE821CF153C0B588C4C0B6D232C681
Earlier, the Supreme court had allowed the NMC to extend the last date for the admission process given the major delays seen last year in the medical education admissions cycles on account of the coronavirus pandemic.

This came after the National Medical Commission has moved applications before the Hon'ble Supreme Court praying for an extension of the last date of admission in MBBS and Super-Specialty Medical Courses from 31st August 2020 to 15th January 2021 for the Academic Year 2020-21.
The Hon'ble Supreme Court vide order dated 11.01.2021 decide to allow the aforesaid applications and has extended the last date of admission in MBBS/Super-Specialty Medical Courses from 31st August 2020 to 15th January 2021.
The medical dialogues team had earlier reported about the major havoc that the virus had caused in the field of medical education. Since the admission processes and deadlines of both MBBS and Super-specialty courses are governed by the MCI rules and regulations and respective Acts, the NMC had to approach the SC for the extension