MD, MS admissions: JIPMER issues notice on reporting of INI CET open round candidates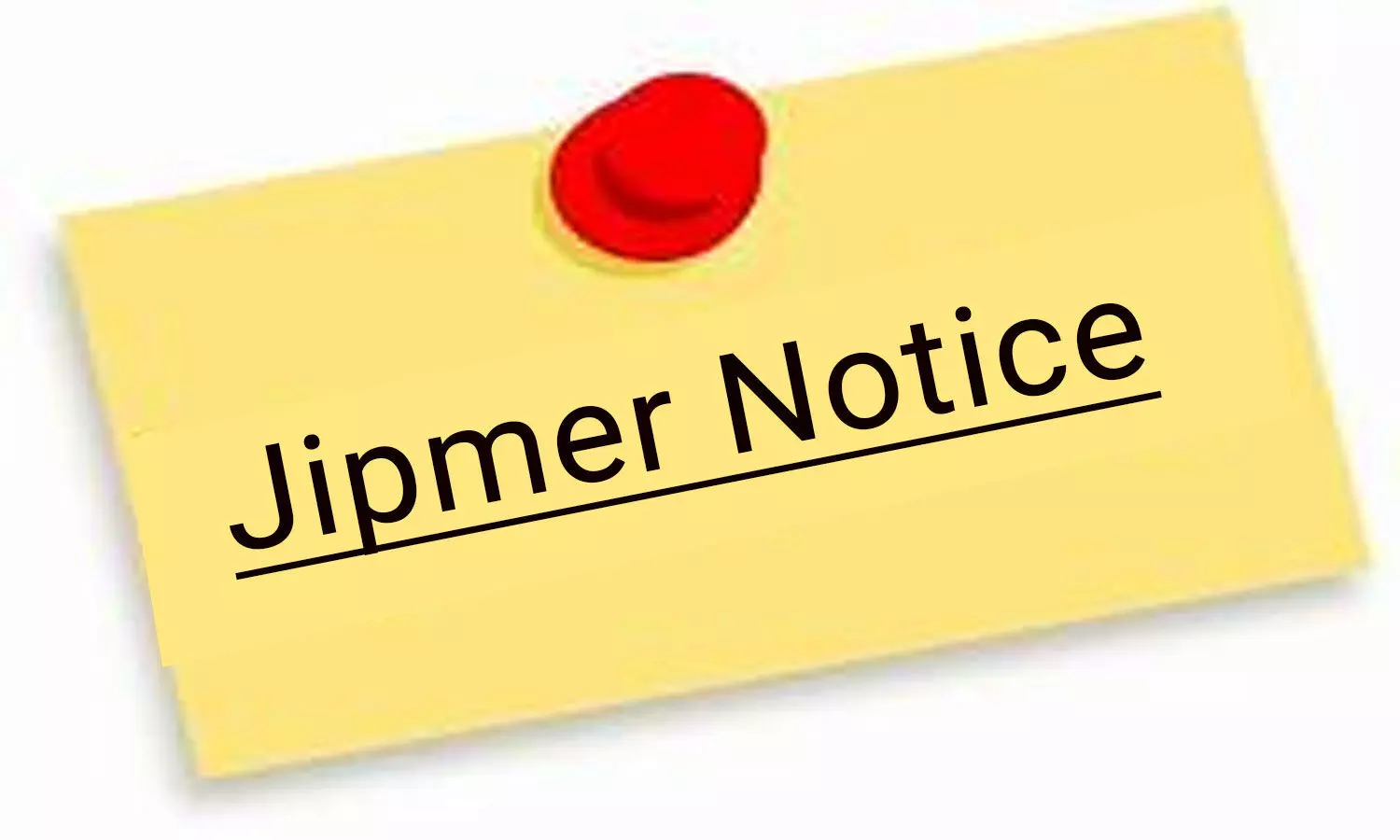 Puducherry: Through a recent notice, the JIPMER has informed the INICET seat allotted candidates about the reporting with respect to the open round for MD, MS courses January 2021 session.
All the concerned candidates are hereby informed that for the Certificate Verification for Open Round Counselling, the candidates must report to JIPMER on or before 24/01/2021 (Sunday) for quarantine and admission process to MD/MS course.
Information for Puducherry Candidates:
Puducherry Candidates should report on 23/01/2021, 09.00 AM (Saturday) at ACADEMIC SECTION, THIRD FLOOR, JIPMER ACADEMIC CENTER, JIPMER.
Certificate Verification will be done on 23/01/2021 (Saturday).
No Quarantine for Puducherry Candidates.
Information for other than Puducherry Candidates.: (For quarantine Process):
All the candidates need to report directly to INTERNATIONAL STUDENTS HOSTEL (ISH) JIPMER on 24/01/2021 (Sunday). They can reach ISH JIPMER between 06.00 AM to 11.00 PM. No Accompanying person will be allowed under any circumstances. The candidates should report to JIPMER for quarantine process above mentioned date and time only.
The candidates need to go under quarantine for 7 days. The quarantine facility will be provided by JIPMER and Certificate Verification will be done on 25/01/2021, 09.00 AM (Monday) at ISH.
These students need to send their travel plan only to the Mail Id: academic(&iipmer.edu.in on or before 22.01.2021 (Friday) — 04.00 PM.
Note: The Admission fee Rs.17,960/- (Rupees Seventeen Thousand Nine Hundred and Sixty only) to be paid by mode of "DEMAND DRAFT" in the favour of "THE DIRECTOR, JIPMER, PUDUCHERRY" at the time of CERTIFICATE VERIFICATION.
Other rules and regulations remain unchanged.
To view the official notice, click on the following link:
For more details, click on the following link: