NBE announces results for Fellowship Entrance Test, FET 2021 For FPIS, View Here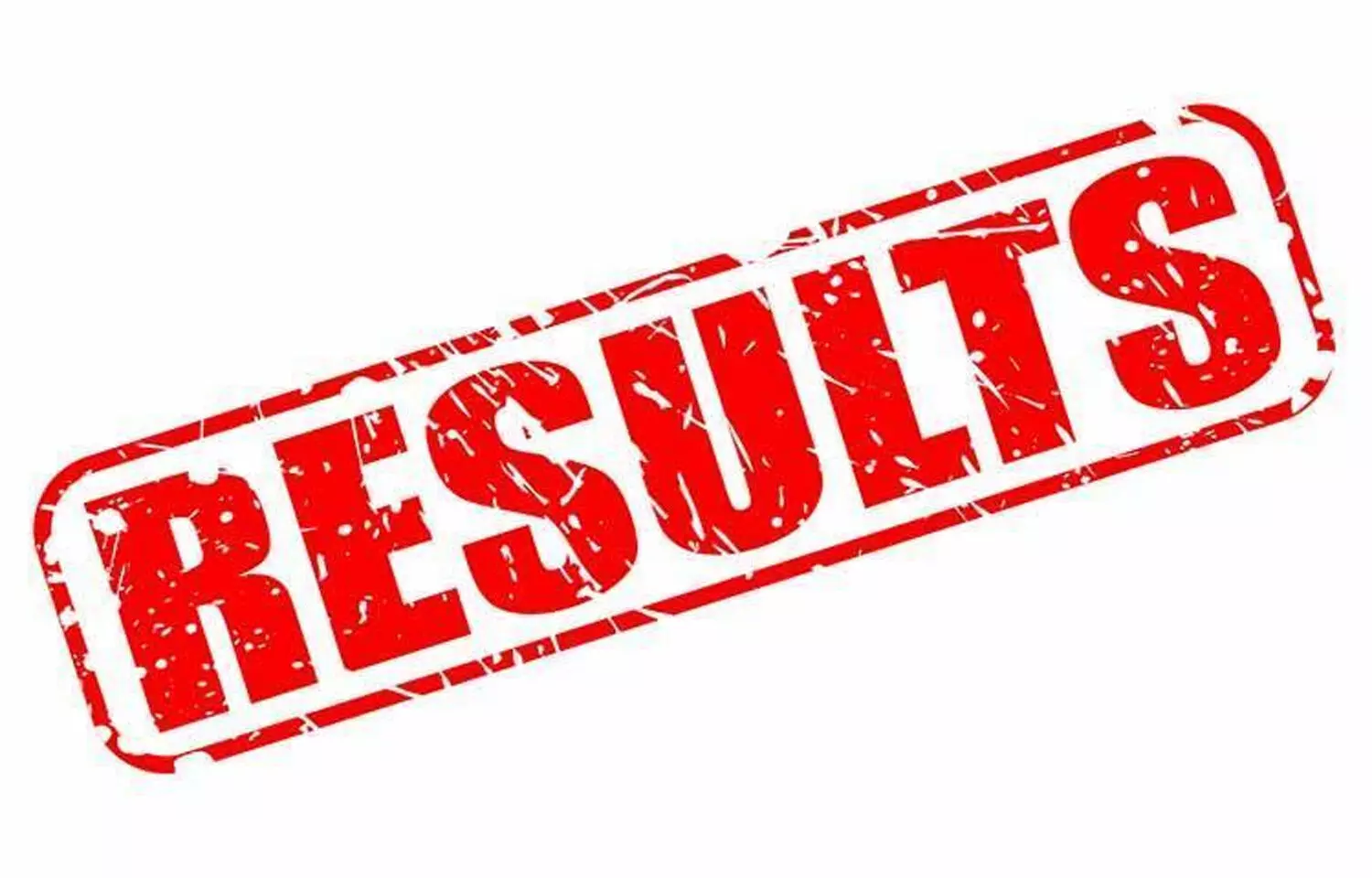 New Delhi: The National Board of Examinations (NBE) has released the results of the FET 2021 FPIS (Fellowship Programme for International Students). FET 2021-FPIS was conducted on 14th March 2021 for admission to various FNB Fellowship Courses for International students.
All the concerned students who appeared for the FET 2021-FPIS, Click the link below to view the result:
Schedule for admission to the FET-2021 FPIS courses shall be notified shortly.
Candidates will be able to download their individual score cards from 05th April, 2021 onwards at FET website https://nbe.edu.in.
For any queries, please contact NBE at 011-45593000 or write to NBE at its Communication Web Portal - https://exam.natboard.edu.in/communication.php?page=main

To view the official notice, click on the following link:
https://natboard.edu.in/viewNotice.php?NBE=eTlobjBrU1l6YnlkQXVJSHhZUVk1UT09

For more details, log on to the official website of NBE:

The trainee will go through a structured training programme, maintain a performance record book and undergo an examination at the end of the training. Students will be awarded Fellow of National Board of Examinations (FNB) at the annual convocation of NBE.

NBE offers Post-doctoral fellowship courses with following objectives:
i. To facilitate and encourage post-graduates aspiring to learn skills and competencies in their area of interest.
ii. To provide highest quality of specialty services comparable to any country in the world.
iii. To recognize "Centre(s) of Excellence" and to identify experts in various sub-specialties and allied sciences.
iv. To create a forum for high level scientific interaction between expert groups.
v. To facilitate and encourage our young post-graduates aspiring to provide for higher level of specialized services in own country.
vi. To prevent brain drain of qualified medical professionals leaving our country for further academic achievements.
vii. To improve and promote the existing medical institutions in India to perform high professional services in various fields.
viii. To promote medical research and Innovations adaptable to the socioeconomic status and culture of our country.
ix. To conduct evaluation by appropriate mechanism for assessment of training programme examination before certification as specialist by the National Board of Examinations.
Recognition of FNB qualifications
The Nomenclature of the FNB qualification awarded by the National Board of Examinations is "Fellow of National Board". The FNB qualifications are recognized by MCI vide Gazette notification dated 10th August 2016. (Annexure A)

Courses offered by NBE for Fellowship Programme for International Students (FPIS):

1. Hand and Micro Surgery

2. Maternal and Foetal Medicine
3. Infectious Diseases
4. Interventional Cardiology
5. Minimal Access Surgery
6. Pediatric Hemato Oncology
7. Reproductive Medicine
8. Spine Surgery
9. Sports Medicine
10. Trauma and Acute Care Surgery
Result & Counseling

1.Qualifying Criteria:
Students who obtain minimum of 50th Percentile in their respective question paper / specialty shall be declared as "Qualified".
2.The score card shall be available for download to the students through applicant login using NBE ID and Password.
3. There will be NO re-evaluation or rechecking or re-totaling. Requests forre-evaluation/re-totaling shall not be entertained.
4. .Validity of FET 2021-FPIS result
The validity of the result of FET 2021-FPIS shall be only for the current admission session i.e. 2020-21 admission session for NBE Fellowship (FNB) courses and cannot be carried forward for the next session of admissions for FNB courses.
5.Tie Breaker Criteria: In the event of students obtaining the same score for a particular fellowship course, the following tiebreaking criteria will be applied to determine inter-se merit in descending order of application till a unique inter-se merit is determined for all such students:
A. Student having lesser number of negative responses in the overall paper will be placed at higher merit position.
B. Student obtaining higher score in Part B of the question paper will be placed at higher merit position. C. Student having lesser number of negative responses in Part B of the question paper will be placed at higher merit position. D. Older student will be placed at higher merit position.
6.Publication of merit list:
NBE shall declare specialty wise merit list i.e. there will be a separate merit list for each fellowship course. There shall not be any equating/scaling and normalization. The merit shall be generated strictly on the basis of marks obtained by the student and application of the prescribed tie breaking criteria.
7.Counseling:
The admission to Fellowship courses in the accredited hospitals shall be undertaken solely on the basis of merit based counselling conducted by NBE. Details of counselling process shall be notified in due course after result of the entrance examination has been declared.
8.Availability of FNB seats for 2020 admission session
The list of Institutions offering Fellowship Programme for International Students is placed at Annexure – C
09.Documents required to be produced at the time of counseling
International Students:
• MBBS/Primary Medical Qualification Degree Certificate
• Degree Certificate of eligible Post Graduate Medical Qualification issued on or before 31st DECEMBER 2020.
• Post Graduate Medical Qualification Registration Certificate issued by the Medical Council of respective country.
• No Objection Certificate issued by the Medical Council/Government of respective country for permission to work in India for the period of Fellowship
• Temporary Registration with the National Medical Commission, New Delhi, India for the duration of FNB course
• Valid travel document (Passport) and valid permission (visa).
The list is purely indicative. Please refer handbook of counseling to be published in due course for details.
H. Course Fee and Stipend
a. Course Fee:
1.The annual course fee for International students shall be as under:
| | |
| --- | --- |
| International Students from SAARC Nations | International Students from Non SAARC Nations |
| INR 1,25,000/- | USD 5000 |
2.The fee shall be paid by the student only through Demand Draft/ Cheque/ electronic transfer and under no circumstances by cash.
3.The fee has to be paid after the selection of the student but before joining in the allotted training institute.
b. Stipend:
4.The following minimum stipend shall be payable to the FNB trainees as per National Board of Examinations Stipend Guidelines by the hospital where the trainee is undergoing Fellowship training:
Year Amount of Stipend (INR)
1st year Rs. 41,000/-
2nd year Rs. 43,000/-
5.The FNB trainees shall be paid the basic stipend as mentioned above or the basic stipend according to the State Government policy (whichever is higher).
6.trainees will be required to manage their boarding and lodging and other expenses by themselves.
Read also: Fellowship Entrance Test, FET 2021 For FPIS: NBE Invites Applications From International Students, View All Details Here