NEET PG 2021 Postponed for next 4 months, PG Aspirants in dilemma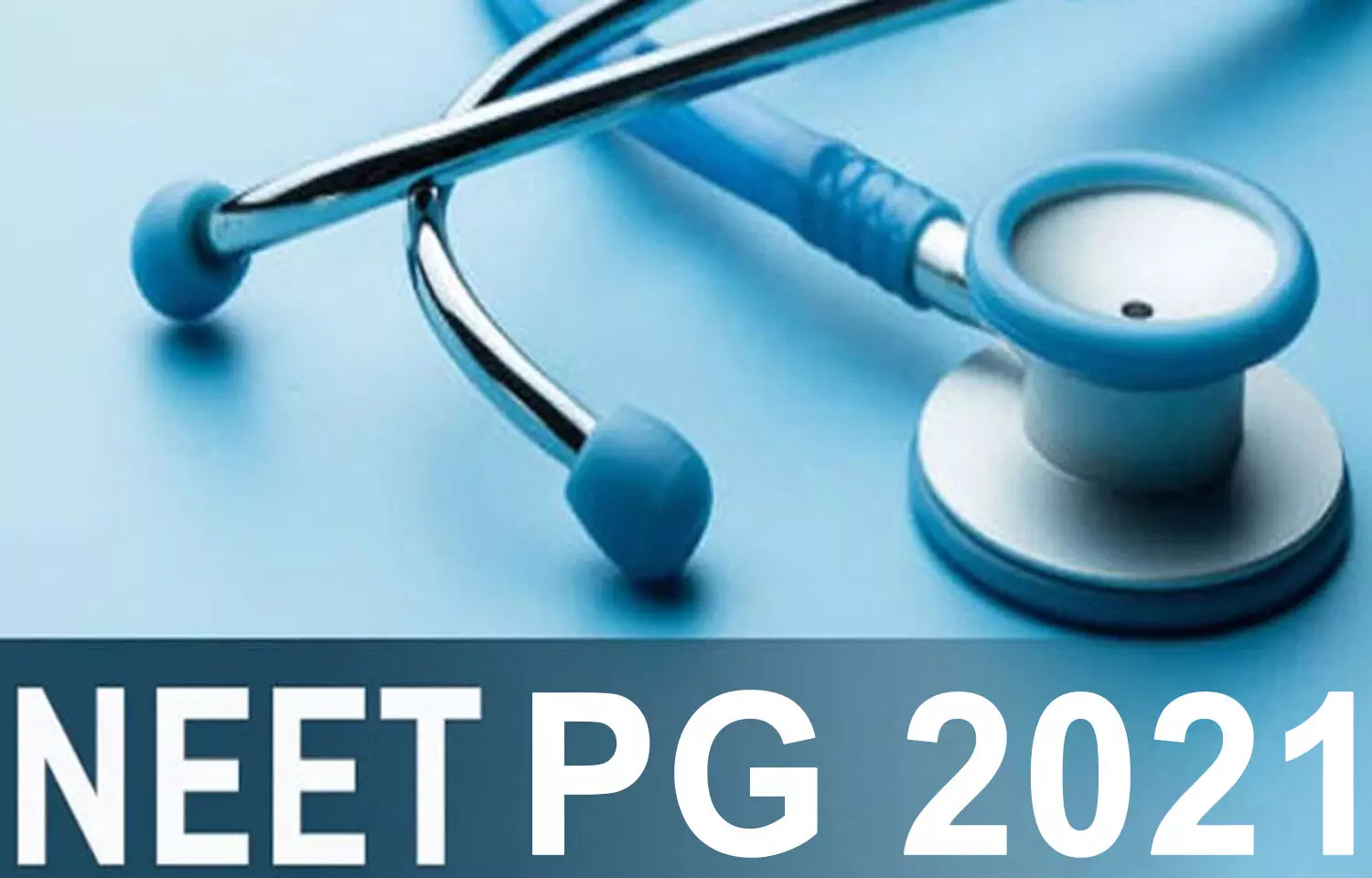 New Delhi: Expressing concern regarding the preparation and their future, the Post-graduate medical aspirants are not so happy with the latest decision by the central Government to postpone the NEET PG 2021 exam by four months. As many of the aspirants are already pursuing their junior residentship in various hospitals, they think that postponing the exam would only extend their anxiety for preparation.

Medical Dialogues had recently reported that in a major slew of announcements, the Prime Minister's Office had recently announced its decision to postpone NEET-PG for at least 4 months and utilize the services of fresh pass-outs for COVID duties.
"A decision was taken to postpone NEET-PG for at least 4 months & the exam will not be held before 31st August 2021. Students will also be given at least one month of time after the announcement of the exam before it is conducted. This will make a large number of qualified doctors available for Covid duties," said a release by PMO.
Also Read: NEET PG postponed for 4 months, exam only after 31st August 2021: PMO

It was also mentioned in the release that the services of Final Year PG Students (broad as well as super-specialties) as residents may continue to be utilized until fresh batches of PG Students have joined.

The decision, however, didn't go down well with the doctors aspiring to pursue their post-graduation in medical education, or the resident doctors already providing their service for Covid-19 duties.
In fact, calling the decision taken by the Central Government as "unscientific", "irrational", "unwarranted", and "uncalled for", the Karnataka Association of Resident Doctors (KARD) have termed the day of decision regarding the postponement of the exam as "Black day for resident doctors of India."
KARD opined that the decision, for the final year resident doctors, "successfully brought in bonded labour system to compel us to work like slaves in the name of the pandemic for additional six months, without SR ship, job security incentives and waive off of fee or exams".
For post-interns, the KARD statement dated 03.05.2021, added "Will get samman card with no mention of JR equivalent pay, risk allowance, isolation and quarantine facilities. The government probably has a threatening tone when it says priority for doctors who work for 100 days with respect to doctors who continue to study for the exams.

"The government has made all efforts to hammer the last nail of the coffin to end the system of medical education. This tragedy is greater than the pandemic itself for the resident doctors. Government has finally found scapegoats to hide their failures in the form of resident doctors," added the Statement.
"We, the resident doctors of Karnataka are running short of words to condemn these measures. If governments cannot uplift health system in this horrifying crisis, then they will never do it in future also," it said.
Speaking to New Indian Express, a recent medical graduate said, "The examination is very competitive, one month's notice is insufficient to brush up on the syllabus for the entrance test. Those who stay back and study get a better chance at clearing it."
"Postponing the examination only keeps a pool of 50,000 specialist doctors from being subsumed into the sector," said another aspirant who has been preparing for the entrance examination for the last 15 months.
Upset over the Government decision to push the exam from January to April and now to probably September, the doctor further informed the daily that many of the doctors left their jobs to prepare for the examination, only to be left amidst this uncertain situation, and to make them unable for feeding their families.
Social media has been flooded with similar messages as well. Many of the aspirants and resident doctors took to Twitter to express their frustration.
One user wrote, "It is beyond me how a country that can allow state elections, the IPL, various senseless congregations with "COVID protocols" cannot conduct a vital disciplinary exam for medical graduates the same way?"
Expressing acute frustration over the situation a doctor added, "With #NEETUG and #NEETPG postponed, medical aspirants and students should consider it as an "आपदा में अवसर" to change or consider alternate professions, if possible get into Law/Politics. Better chances of prospering there."
"I am 100% sure that whoever advised PM for postponement of #NEETPG have never given #NEET exam in their lifetime. They just don't understand the psychi of medicos, postponing the exam will only add months to Pre PG preparation, Now they won't join #Covid duties for 4 more months," mentioned one user.
Source : with inputs