OCI candidates to be considered as Foreign National candidate for PG medical admissions July Session: AIIMS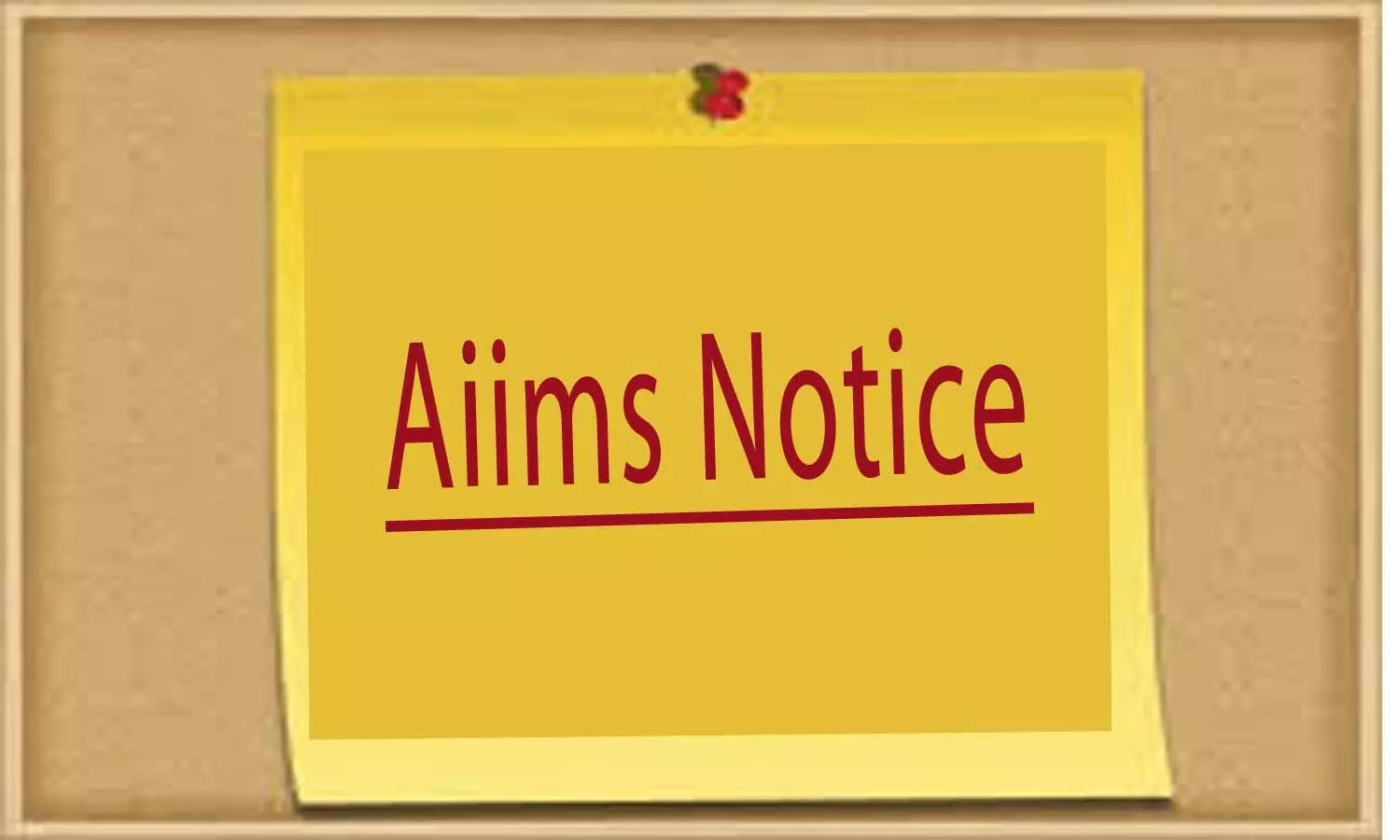 New Delhi: Through a recent notice, the AIIMS has informed about the consideration of OCI (Other Citizen of India) candidates as Foreign National candidate for admission to PG courses of INIs for the July 2021 session
In reference to Gazette Notification No.CG-DL-E-04032021-225647 Part II-Section3- Sub-section (ii) No.962 dated 04.03.2021 and clarification received on the same, all OCI (Other citizen of India) candidates kindly note that they will be considered as a Foreign National candidate subject to application approved by the diplomatic process (MEA-Ministry of Health and Family welfare), stated the AIIMS notice.
As per Page-5 of the Prospectus Part-A reproduced as under
B. For Foreign National candidates
"No Objection Certificate (NOC): The NOC obtained from Ministry of Health and Family Welfare, Govt. of India, should be submitted to the Examination Section on or before dates as mentioned in Important Dates Tab. Kindly note that no objection certificate obtained solely from Ministry of External Affairs is NOT considered as valid NOC for INI-CET."
As per IMPORTANT DATES TAB
Last date of receiving of the application form duly recommended & forwarded with "No Objection Certificate" from the Ministry of Health & Family Welfare, Govt. of India for Foreign Nationals to apply and appear in the INI-CET for PG courses – July 2021 session:
Saturday, the 8th May, 2021 by 5:00 PM
The seat position of Foreign National candidate have already been uploaded on our website www.aiimsexams.ac.in vide Notice No.38/2021 dated 24.03.2021.
The edit option is available in Final Registration. All OCI candidate are required to choose subject/Institute in the online registration form in the Step-4 of "Qualification" on or before 12.04.2021 by 05:00 PM.
All applicants are required to visit the website regularly since all subsequent Corrigendum/Addendum/Updates will only be uploaded on the website.
To view the official notice, click on the following link:
https://medicaldialogues.in/pdf_upload/aiims-notice-151138.pdf

For more details, log on to the official website of AIIMS: