PGIMER announces DM, MCh entrance exam results for July 2021 session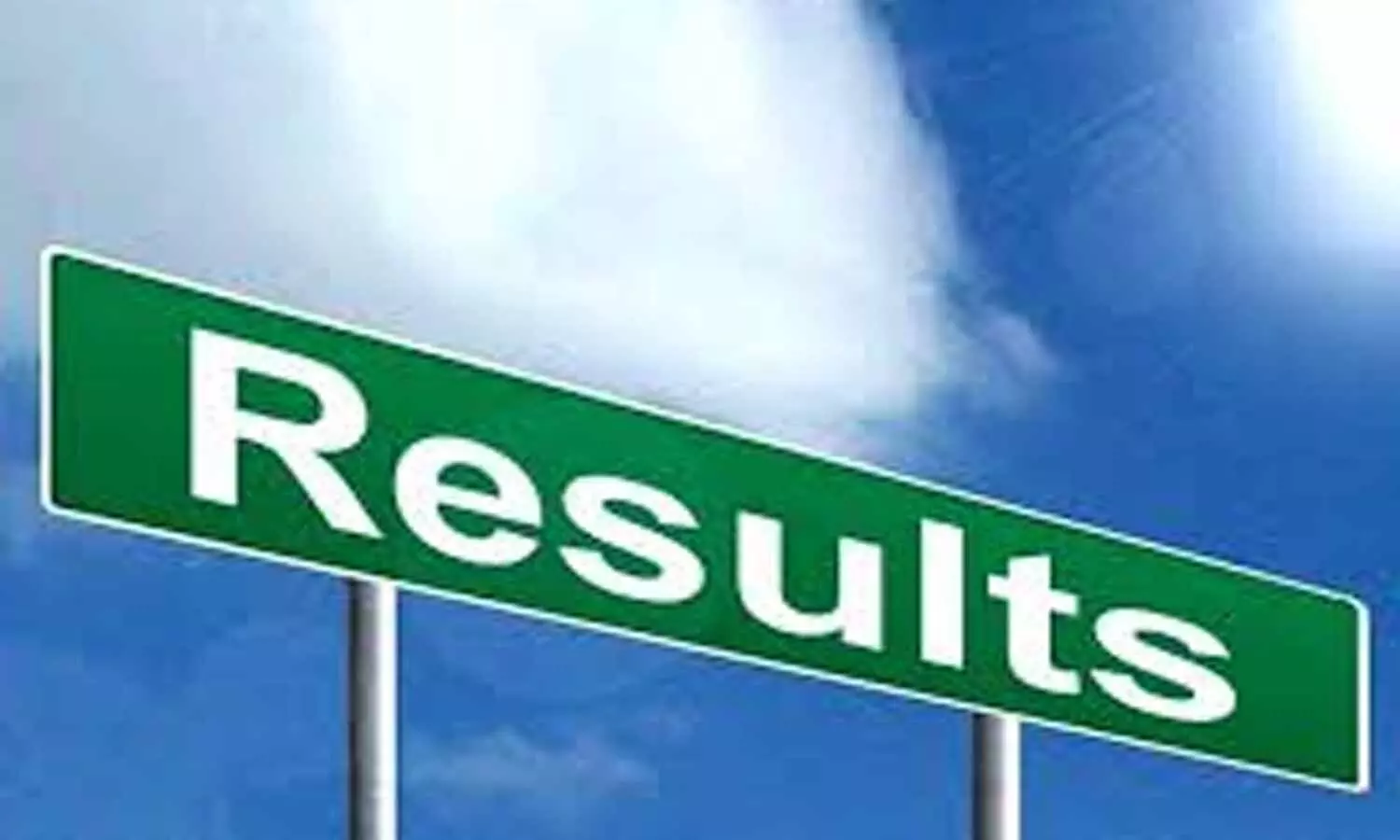 Chandigarh: The Postgraduate Institute of Medical Education and Research (PGIMER) has declared the merit/ rank wise result of the DM and MCh entrance exam which was held on 15.06.2021 for July 2021 session.
All the concerned candidates who appeared for the exam can view their results by clicking on the link below:
Number of seats

The facilities for post-doctoral courses are available in the following super specialities for admission in July 2021 Session:
NAME OF THE DEPARTMENT/ COURSE / SPECIALITY

TENTATIVE SEATS FOR JULY 2021 SESSION

GENERAL

SPONSORED

FOREIGN

NATIONAL

A.

DM COURSES

1

CARDIOLOGY

02

03

01

2

CLINICAL PHARMACOLOGY

01

01

01

3

ENDOCRINOLOGY

02

02

01

4

GASTROENTEROLOGY

03

-

01

5

PED. GASTROENTEROLOGY

-

-

01

6

HEPATOLOGY

03

01

01

7

NEPHROLOGY

02

01

01

8

NEUROLOGY

03

-

01

9

NEONATOLOGY

01

-

01

10

PAED. CRITICAL CARE

02

01

-

11

PAED. HEMATO-ONCOLOGY

01

-

01

12

PAED. NEUROLOGY

01

01

01

13

PAED. CLIN. IMM. & RHEUMAT.

02

01

01

14

PAED. ENDOCRINOLOGY

-

01

-

15

PAED. PULMONOLOGY

-

01

01

16

MEDICAL GENETICS

-

01

01

17

NEUROIMAGING INTERVENTIONAL NEURORADIOLOGY

01

01

-

18

PULM. & CR. CARE MED.

02

02

01

19

HAEMATOPATHOLOGY

-

02

-

20

CLINICAL HEMATOLOGY

01

02

-

21

CLINICAL IMM. & RHEUMAT.

01

01

-

22

CARDIAC-ANAESTHESIA

02

04

-

23

NEURO-ANAESTHESIA

02

04

-

24

TRAUMA ANAESTHESIA AND ACUTE CARE

-

01

01

25

PAED. ANAES. & INTENSIVE CARE

-

-

01

26

INTENSIVE CARE

-

-

01

27

CHILD & ADOLSCENT PSY.

02

-

01

28

ADDICTION PSYCHIATRY

-

02

-

29

HISTOPATHOLOGY

01

03

-

30

INTERVENTIONAL RADIOLOGY

01

-

01

B.

M.Ch COURSES

1

CARDIOVASCULAR AND THORACIC SURGERY

08

05

-

2

NEUROSURGERY

09

08

-

3

PEDIATRIC SURGERY

03

04

-

4

PLASTIC SURGERY

03

03

-

5

SURGICAL GASTRO

-

01

-

6

UROLOGY

02

02

-

7

VITREO-RETINAL SURGERY

01

-

01

8

HEAD AND NECK SURGERY

-

-

01

9

RENAL TRANSPLANT SURGERY

-

01

01

10

CORNEA, CATARACT AND REFRACTIVE SURGERY

-

-

01
Counseling and academic session

Allocation of various disciplines of DM/M.Ch courses will be done on the basis of a personal counseling, strictly in order of merit in the Entrance Test. The number of candidates to be considered for counseling will be three times the total number of seats to be filled for each category of candidates, provided the candidates fulfill the cut-off percentile mentioned in 'Selection Procedure'. The selection will be finalized only after the counseling of the candidates. Any candidate who is absent at the time of counseling will not be considered for admission. All the candidates must bring the original certificates at the time of counselling and joining.
NOTE:
No TA/DA shall be paid to the candidates for attending any Counseling. No individual communication will be send for Counseling session.
Admission to DM/MCh courses will be closed on 31st July, 2021
Information regarding joining
Academic session starts on first July (for July session) and on first January for January session every year . Selected candidates must join course on the prescribed date as indicated in their admission letter. The selection of candidates who fail to join by the specified date shall automatically stand cancelled and no notice in this regard will be served to the candidate.
Under exceptional circumstances, a candidate may be allowed to join late, upto a maximum of 25 days i.e. 25th July /25th January with prior approval of the Dean (Academic, PGI) on the condition that he/she will make up the deficiency caused in his/her academic term due to late joining, by forfeiting his/her leave, during the first two years of his/her admission, to which he/she will be entitled on joining the Institute, by the same number of days. For this the candidates will be required to intimate the un-availed leave to Registrar Office at the end of the first year and get the same adjusted by forfeiting the same amount of leave, before the end of the second year.
However, the candidates whose absence (apart from their absence on leave admissible to them during the period of their studies) does not exceed one month will be permitted to appear in the final DM/M.CH examination along with other eligible candidates joining the Institute during the same session. This concession will not, however, be admissible to candidates for their unauthorized absence, if any, during the period of their studies.
Medical examination
Medical fitness is a pre-condition for admission to the course of the Institute. Selected candidates (except sponsored candidates) will be medically examined by a Medical Board constituted by the Institute for the purpose.
Fees and dues
The following dues are payable to the Institute, by the candidates admitted to the various D.M./M.Ch. courses:
i. Dues payable at the time of admission including first year fees:
a) Registration Fee : Rs. 500/- (non-refundable)
b) Tuition Fee : Rs. 350/- per annum (non-refundable)
c) Laboratory Fee : Rs. 900/- per annum(non-refundable)
d) Amalgamated Fund : Rs. 720/- per annum (non-refundable)
e) Security : Rs. 1000/-(refundable only after completion of course)
ii. Hostel Security (subject to allotment of hostel accommodation):
Rs. 5000/- (refundable) to be deposited with the Administrative Officer (Hostel) if hostel accommodation is allotted.
iii. Course fee for the second year and third year payable by 15th July/January:
Candidate will be required to pay following fee/ charges for the second year and third year of the course by 15thday of July for July session and by 15th day of January for January session each year:
a) Tuition Fee : Rs. 350/- per annum (non-refundable)
b) Laboratory Fee : Rs. 900/- per annum (non-refundable)
c) Amalgamated Fund : Rs. 720/- per annum (non-refundable)
iv. Fees and other charges once paid shall not be refunded in any case, including that of a candidate leaving the Institute before the completion of his/her term or not joining the Institute for any reason.
v. The dues must be paid by the prescribed date. For late payment, a fine @ Rs.5/- per day will be charged, up to a maximum of 15 days. After 15 days the name of the non-paying candidate shall be removed from the rolls of the institute. For re-admission, if otherwise eligible, a sum of Rs.500/- will be charged as re-registration fee in addition to the fine. Such a candidate will have to repeat the period of his/her training for which he/she remains off the rolls.
vi. Security will be released only after the receipt of the "No Dues Certificate" on completion of the duration of course. No security will be released to those candidates who do not join or discontinue the course midway.
3.4 Duration of course and emoluments
The DM/M.CH course has duration of three academic years. During this period, the Senior Residents except Sponsored candidates are entitled to emoluments as prescribed by the Government of India. At present, this translates to Level-11 of the pay matrix (Pre revised Pay Band-3 Rs. 15,600-39,100+ 6600 Grade Pay) with the basic pay of Rs.67,700/- plus other allowances as applicable as per 7th CPC.
For more details, log on to the official website of PGIMER: