Acharya Harihar Postgraduate Institute of Cancer gets approval for 2 MCh courses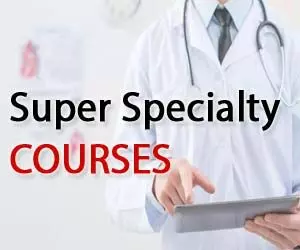 Odisha: Acharya Harihar Postgraduate Institute of Cancer, Cuttack has finally secured the recognition of the apex medical regulator for running M.Ch courses in the two departments of Surgical Oncology and Gynecological Oncology. The approval was given by the erstwhile Medical Council of India (MCI) which has now been taken over by the National Medical Commission (NMC)
The information of the approval comes via a recent letter received by the authorities at the medical college dated 17th September 2020 wherein the erstwhile board of governors, in supersession of Medical Council of India, accorded recognition to M.Ch in Surgical Oncology and M.Ch in Gynecological Oncology courses of Acharya Harihar Post Graduate Institute Of Cancer, Cuttack from this session.
The decision was taken after considering the standard of examination and teaching facilities available in the institution.
These courses were permitted by MCI in 2017. The first batch of students successfully completed the curriculum & passed the qualifying examinations in 2020.
In a letter forwarded to the Dean of the institution on 27th October from the board of governors in supersession of Medical Council of India, it was stated that " the board of governors considered the Council Assessor's Report together with the recommendation of PG expert group (BoG) and decided to recommend to the central government that M.Ch. (gynecological oncology) qualification for two seats being granted by Utkal University, Orissa in respect of students being trained at Acharya Harihar Regional Cancer Center Cuttack be recognized and included in the first schedule of the I.M.C act 1956."

The board of governors further decided that the " recognition so granted shall be for a maximum period of 5 years from the date of notification upon which the institute shall have to apply for renewal of recognition. Failure to seek timely renewal of the recognition as required shall invariably result in the stoppage of admission of the postgraduate courses." In a separate letter, the authorities have similarly granted permission for two seats of M.Ch. in Surgical Oncology as well under the same norms and conditions.
On 24th April 1984, the Regional Cancer Centre was declared as an autonomous institution and was named Acharya Harihar Regional Cancer Centre, Cuttack, after the great dedicated social worker Acharya Harihara.
Now, this hospital forms an important component for the treatment of cancer in the eastern part of India covering the whole state of Orissa and its neighboring states like Andhrapradesh, Chhatisgarh, West Bengal, Bihar and Jharkhand.
It has well-developed departments including anesthesiology, gynecologic oncology, head and neck oncology, medical oncology, medical physics, pain and palliative care, pathology, radiodiagnosis, radiation oncology, surgical oncology, and dentistry.