COVID Impact: AIIMS Patna provisionally promotes its MBBS students to next semesters without exams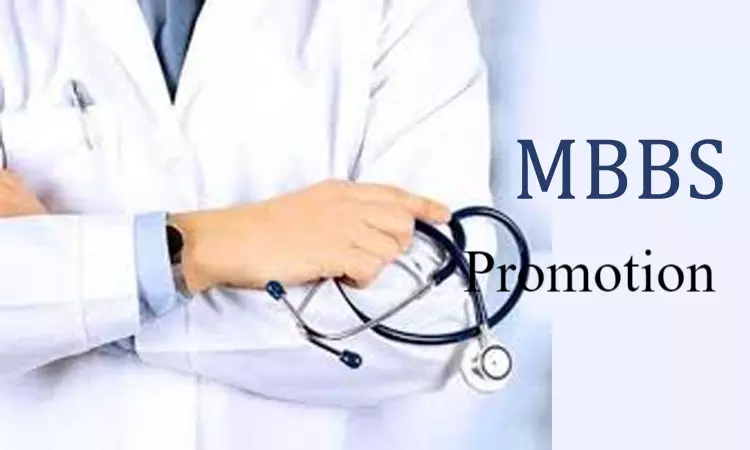 New Delhi: In a recently issued office order, the All India Institute of Medical Sciences (AIIMS) has announced the promotion of the MBBS students to their next semesters without examinations.

As per the order, all MBBS Students of semesters i.e. 8th semester 2016 batch, 6th semester 2017 batch, 4th semester 2018 batch are being provisionally promoted to their succeeding semesters i.e 9th semester 2016 batch, 7th semester 2017, batch, 5th semester 2018 batch from 13.07.2020.
The students of 2nd semester 1st prof. MBBS Batch are also being provisionally promoted to 3rd semester 2nd proof, subject to the result of 1st prof examination.
The decision to this effect has been taken in view of the ongoing coronavirus outbreak. The notice issued by the Dean, AIIMS Patna further mentions that the concerned examinations for these medicos will be held once the situation improves.
"The exam of the current semester of all MBBS batch i.e. 8th sem. 2016 batch, 6th sem. 2017 batch, 4th sem. 2018 batch, 2nd sem. 1st proof. 2019 batch will be conducted as soon as the situation improves."
So, all the students have been instructed by the medical college administration to attend E- classes as per their succeeding semesters from 13-07-2020.
"The E-classes of current semesters will continue as per the previous schedule till 11.07-2020."
The order is attached below:
Meanwhile, some of the medicos have taken to twitter commending the order hoping that other medical colleges follow the same line.
The All India Institute of Medical Association:
#NICE_DECISION.... THE WAY TO GO DURING CORONA PANDEMIC..... NOT RISKING LIVES OF THE STUDENT'S#AIIMS_PATNA

ALL MBBS STUDENTS ARE BEING PROVISIONALLY PROMOTED TO THEIR SUCCEEDING SEMESTER'S FROM 13/07/2020

EXAMS WILL VE CONDUCTED AS THE SITUATION IMPROVES. pic.twitter.com/DN9ik6UOPx

— DR AMARINDER S MALHI MBBS/MD/DM/AP AIIMS NEW DELHI (@drasmalhi) July 7, 2020
Read Also: Karnataka mulls 5 marks in NEET PG to Medicos, MBBS students involved in COVID related work