Kerala: Medical College directs to vacate hostels amid COVID surge, Medicos oppose decision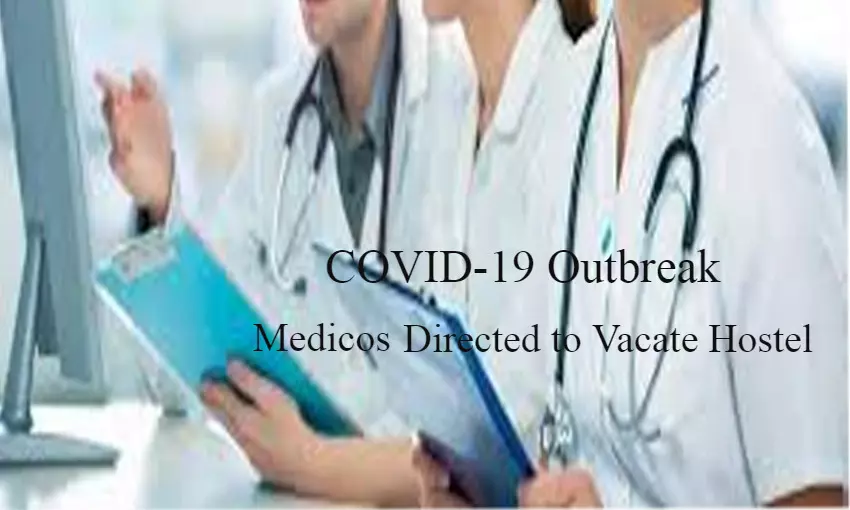 Kozhikode: Following an outbreak of Covid-19 in the Kozhikode Medical College hostel, the medical college authorities have issued directions to the students asking them to vacate the college hostel at the earliest. The authorities have decided to conduct the practical exams of 62nd batch online considering the situation.

As per the latest media report by Edex Live, the Principal of the medical college, M P Sasi has informed in a meeting on Saturday of the decision to conduct the practical exam of the 62nd batch in online mode. During the meeting, it was also decided that the dates of practical exams, to be conducted online, would be informed later.

The college authorities asked the students of batches 60, 61, and 62 to vacate the hostels on a priority basis as providing medical care would be challenging if a large number of students test positive for Covid-19 amidst the already filled up beds in the hospitals. Thus, the parents of the students have been asked to make arrangements for transportation so that the students can go back home.
While commenting on the situation, a medico told the daily, "We are forced to vacate the hostel just because the cases are increasing here. The services provided by the medicos for the past one year are not considered and when we are turning positive the college authorities are not supporting us."
Meanwhile, the representatives of Students' Union have informed about the rising cases of Covid-19 among the students. Mentioning that nothing has been done to provide safety to the medicos, a students' union representative told Edex Live, "The college authorities had taken several decisions without consulting the students' union. Our protest is against the MCH authorities who are imposing their unilateral decisions on students. Ordering students hailing from across the state to return home without even subjecting them to the the COVID test can be disastrous. Sending the final-year students home, when there is barely a fortnight left for the university exam, has put them under enormous pressure. Decisions which embarrass students will not be accepted until the concerns of students are fully addressed."
Source : with inputs