MCI sanctions 2 DM Cardiology seats to AMU's JN medical college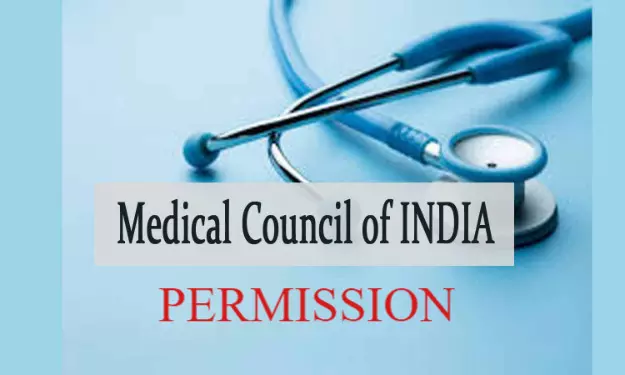 Uttar Pradesh: The well known Jawaharlal Nehru Medical College under the Aligarh Muslim University (AMU) has achieved a boost in super speciality section recently as the Medical Council of India (MCI) has sanctioned two seats of DM cardiology to the institute.
Previously the Medical Council of India had inspected the medical college and has now sanctioned two seats for DM cardiology. After the MCH course in plastic surgery, this is going to be the 2nd speciality course offered by JN Medical College.
Only after months of the establishment of the department of cardiology, the department improved significantly and has now secured the permission of MCI to run a specialty course. This step will help the institute to provide more trained cardiologists, especially at a time when the demands for Interventional Cardiologists all over the country have hiked.
Also Read:Introduce forensic study, training in MBBS course: NHRC

According to a recent media report, after the inspection, the Medical Council of India expressed its satisfaction with the infrastructure and the development of the department of cardiology. The vice-chancellor of AMU Professor Tariq Mansoor has been dedicating his efforts and enthusiasm to achieve this milestone for a long time. The department of cardiology and the establishment of advanced cardiac cath lab was also a result of his relentless efforts. This is a marked achievement for the institution considering that this reflects on the progress of the Department.

Speaking to
India Educationdiary
, Prof M U Rabbani, Chairman, Department of Cardiology, has commended the contribution of Prof Tariq Mansoor whose consistent efforts have improved the infrastructure for the prestigious course. He also thanked Prof Maheshwari, Dean, Faculty of Medicine, and Prof Shahid Ali Siddiqui, Principal, and CMS, JN Medical College for their consistent endeavours in expediting the process.
After the installation of cardiac Cath Lab, at least 4500 procedures including Coronary Angioplasty and Advanced Pacemakers have been carried out and the Cardiology department of the institution became a principal institution for interventional cardiology. The department is extending its services to many of the cardiac patients, providing relief for them. Prof Rabbani, a famous cardiologist of the country told India education diary that the DM Course at JN Medical College will make headway in the perfect direction. Many of the medicos have also expressed their elation on the success achieved by the institution via social media.
The Jawaharlal Nehru Medical College, Aligarh Muslim University, a frontline hospital of western Uttar Pradesh, today achieved another milestone as its Department of Cardiology has been sanctioned two seats of DM (Cardiology) by the Medical Council of India (MCI).#JNMC pic.twitter.com/aPcqKLpgH8

— Aligarh Muslim University Students (@universityamu) August 20, 2020
Source : with inputs