Odisha: Homoeopathy College female student moves National anti-ragging cell against 5 seniors, probe launched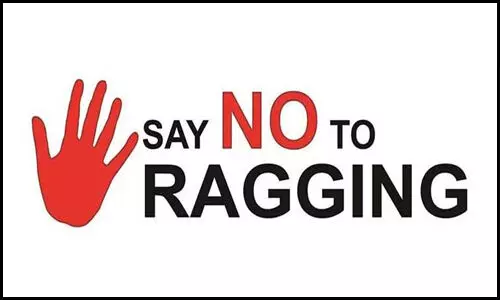 Sambalpur: A female student at the Odisha Medical College of Homoeopathy and Research (OMCHR) from the Sambalpur district has approached the national anti-ragging cell with compliant of ragging and harassment.
The girl alleged that 5 of her seniors mentally tortured her and also harassed her.
As per a recent report by Orissapost, the incident allegedly took place on 31st March in the girls' hostel. The medico allegedly faced mental trauma after her seniors harassed her on the hostel premises following which she wrote a letter to the National Anti-Ragging Cell in Delhi on Saturday. After receiving the complaint, the National anti-ragging cell issued direction to the college authorities to immediately start investigating the case and submit the report as soon as possible.
Also Read:Mch Neurosurgery at PGI Chandigarh tenders resignation alleging ragging, mental harassment, FORDA seeks action

The team of the anti-ragging squad of OMCHR has already swung into action. The Principal of the OMCHR professor Rajendra Kumar Singh also confirmed that the anti-ragging cell is following the instructions of the national cell and is investigating the case.
Mr. Singh told
Orissapost
, "The ragging incident came to the fore after they received a mail and a phone call from the New Delhi Anti-Ragging Cell on 1 April. Neither the hostel superintendent nor we have received any written or oral complaint of ragging from the student yet."
"The incident took place in the girl hostel and the complaint has been lodged against five students- 4 female students and 1 male student. We will complete the inquiry by today and the report will be submitted to the national anti-ragging authorities soon," the principal added.
This is the second such incident in Odissa where a medico brought allegations of ragging and harassment against seniors. Previously Medical Dialogues reported that Veer Surendra Sai Institute of Medical Sciences and Research (VIMSAR) authorities imposed a fine of Rs 54,000 on 18 such students who were involved in ragging some second-year medicos. Also, the guilty students were made to sign undertakings that they would not get involved in such incidents in the future.

Source : with inputs